Amongst the different strategies that restaurateurs implement for increasing their restaurant's revenues, restaurant upselling remains one of the most convincing ways to boost profits. Restaurant upselling is a strategic sales and marketing technique that involves offering products of an upgraded value. Upselling techniques are useful in improving a customer's experience and increasing the total turnover of a restaurant. Though restaurants have implemented this technique for a long time, the increasing competition in the restaurant industry in Singapore demands more personalized and strategic efforts that work in favor of increasing customer satisfaction and boost sales. This article provides eminent restaurant upselling techniques that will help in increasing the sales of restaurants in Singapore. 
Smart Upselling Techniques to Increase Revenues For Your Restaurant In Singapore
These smart tips on restaurant upselling will improve guest satisfaction, garner more sales, and increase the turnover of your restaurant in Singapore.  
1. Restaurant Upselling Training Sessions For The Servers
Your restaurant's servers communicate directly with diners daily. Hence, they can effectively help in increasing the restaurant's profitability. That is why it is vital to ensure that the servers are trained regularly. They should also be updated with the latest techniques that will help them in providing up-to-date information to customers and upselling menu items.
Ensure that the servers are well aligned with all the information related to the menu items such as item details, new menu additions, daily specials, etc.  Since customers often seek recommendations from the servers about the daily specials or signature dishes; a thorough understanding of the menu will help them in making easy suggestions to the customers.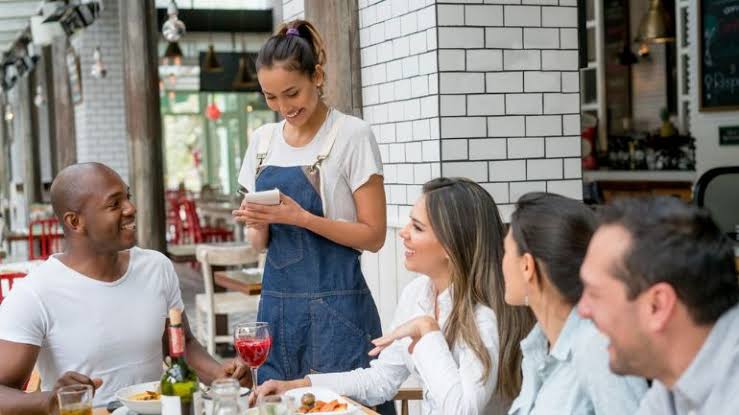 2. Understand the Profit Margins Of Menu Items
If your servers are well aware of the profit margins and pricing of the menu items, suggesting menu items with the highest profit margins to customers will become easier. Menu items with the highest profit margins have the potential to increase the restaurant profits to a great extent.
For example, if a customer asks for the best options in Wonton Noodles, your server can suggest options with the highest profit margins. Your server can provide a good description of why the recommended dish would be a good purchase for the customer. This will help your servers gain the trust of your customers and also prove profitable for your sales. 
Additionally, the servers can suggest a variety of extras when a customer orders a specific dish. This can be a remarkable way of offering value-based pricing to customers and increasing the profitability of each meal. 
3. Raise Profits With Menu Engineering
Understanding the profits and popularity of dishes and strategically reconstructing the menu can be a highly profitable restaurant upselling technique. Menu engineering is not only limited to the restaurant menu but can be applied to the online menus, drinks menu, and the special daily menu as well. Categorize the menu items according to their popularity and highest profit margins and accordingly modify it. Here are some of the menu redesigning tips that will help in upselling and increase your restaurant revenues.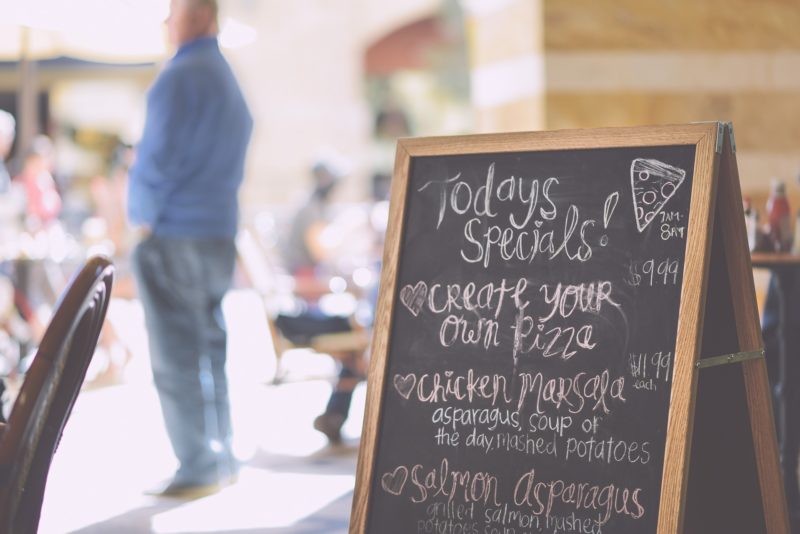 Prominently display the high selling and high-profit menu items and similarly use illustrations like boxes, asterisk, tick boxes, photographs, or brightly colored graphics to highlight them. 
Use short and clear menu descriptions to set the items apart in the menu clearly. This will enhance the visibility of each menu item and build customer interest in ordering a particular item
Choose the menu cover configurations carefully. Depending on the restaurant offerings, design the menu cover into single or multiple panels whilst ensuring that it is readable and evokes a full dining experience
Analyze the areas in the menu cover that are most likely to capture the attention of your customers and position the high-profit items accordingly. For example, most customers are likely to read the menu starting from the top of the page or top right corner. Placing the items at the most observed spots would capture the customer's attention and garner profits
4. Deploy Marketing Techniques For Upselling
While training employees to serve better is a great restaurant upselling tactic, keep in mind the shortage of workforce. Restaurants in Singapore can make use of effective marketing strategies that will keep the guests informed and well connected with your brand. 
If you want to upsell or cross-sell items from a seasonal special menu, place special menu placards on each table and on social media platforms informing your customers about the latest menu additions. Run direct SMS marketing campaigns to notify your regular customers about the special menu additions and send them personalized discounts. Tasting menu or offering free miniature samples would encourage the diners to order more and, in turn, generate more revenue for your restaurant. 
Much like implementing marketing tactics to upsell items within the restaurant premises, apply marketing strategies to upsell online as well. With smart and integrated ordering systems, it is easier to upsell online and widen the campaign's reach.
Restaurant POS systems integrated with online food delivery platforms can significantly help in promoting dishes that restaurants want to sell the most. An analysis of the sales trends based on customer ordering behavior generates insightful data that restaurateurs can utilize while strategizing online marketing campaigns. 
5. Upsell With A Restaurant POS 
Restaurant POS software has evolved as a one-stop management solution in Singapore restaurants. POS systems have, over the years, helped restaurateurs in improving restaurant operations and serving customers efficiently. However, they can also be one of the most potent tools in generating more sales. 
POS systems with a centralized ordering system give full access to the entire menu, table numbers, and customer details. They are well integrated with the CRM and hold important customer information that is useful for creating personalized marketing campaigns.
Based on the order history and customer details, restaurant staff can easily suggest or recommend that customers order a specific menu item. Robust POS systems also support mobile features making it easier for them to view the most preferred items on the menu for easy upselling or cross-selling. 
The mass-market F&B sector in Singapore has shown a robust expansion, and according to a report, it is projected to grow at a 2.1% CAGR over the next five years. Looking at the competitive scenario in Singapore's F&B segment, incorporating strategic upselling techniques into a restaurant's sales and an omnichannel marketing strategy would be helpful in gaining a competitive edge and boosting profitability.
With these stellar restaurant upselling techniques, offer a great experience to your customers and escalate your restaurant's revenues!