There has been a staggering increase in the delivery-only restaurant business in recent times. Cloud kitchens, also known as delivery-only restaurants, ghost kitchens, dark kitchens, and virtual restaurants, run entirely on the online delivery model. The evolving online ordering trend has become essential for the sustainability and growth of these businesses. As a growing number of customers are ordering food online through platforms such as DoorDash, Talabat, etc., the online ordering system has become a popular choice. Managing a robust online ordering system helps restaurants to increase their sales and provide better customer support and engagement. In this article, we will offer some effective online order management strategies that will help in scaling your delivery only kitchen operation in Saudi Arabia. 
Online Order Management Strategies To Scale Your Delivery-Only Kitchen Operation In Saudi Arabia
If you are running a cloud kitchen business, managing orders from multiple platforms, and fulfilling each order can be challenging and time-consuming. Employ these useful online order management strategies that will help in taking your delivery-only business to the next level.
1. Optimize The Online Ordering Website 
As your delivery-only restaurant lacks physical space, it is likely that customers will look up your restaurant online before placing the order. Therefore, you must ensure that your restaurant website is updated, along with all the vital information such as the menu, contact details, reviews, etc. Feature actual images of your menu items to win the customer's trust.
Add an "Order Online" button to the website's navigation bar and make sure it is easily visible and clickable. This will make it easier for customers to place orders. As a staggering 85% of online orders are placed via mobile, ensure that the website is mobile optimized for a smooth online ordering experience. 
2. Acquire Customer Data For Better Marketing Campaigns
An easy avenue to increase your online orders is capturing vital customer information such as email addresses, contact numbers, etc. when a customer places an order online. By accessing this information, you can leverage your online ordering system to grow sales and increase overall profits. Incorporate the insights gained from information gathered via different food ordering platforms into your restaurant marketing efforts.
Analyzing customer information gathered online will help in the following ways. 
Sending discount codes or promotional offers directly over mail or messages. 

Increasing customer outreach on social media

Encouraging customers to avail loyalty or limited time period benefits

Building a vast database of loyal customers based on the frequency of orders.
3. Widen The Restaurant's Visibility
Collaborating with food aggregator platforms such as UberEats, Careem Now, etc has become a prerequisite for restaurants., These platforms help delivery-only businesses capture a broad audience and allow them to cater to different niches.
However, for delivery-only restaurant businesses, building their own app or website is as necessary as partnering with third-party food services. Establishing a restaurant-owned app and website provides complete control of the entire ordering mechanism and gives more insights into consumer behavior than relying entirely on third-party apps.
Even though building a restaurant-owned app has many advantages, the decision to have a standalone app must be thought through carefully. Provide user-friendly features on the app so that customers can place their orders in just a few clicks. Moreover, enable customers to save the entire previously entered details such as contact information, most ordered food items, etc. This will help in streamlining the online ordering process for customers and elevate their experience with your brand. 
4. Sync Online Ordering System With POS 
An essential step towards achieving efficiency in online order management is syncing your restaurant's online ordering system with a robust Point of Sale system. An efficient POS system seamlessly integrates all the important restaurant processes such as inventory, customer information, sales reporting, employee management, etc. on a single platform.
It also combines orders from multiple sources centrally on the online food ordering software. This effective order management allows you to be in the best position to double your profits. By syncing the management software with their restaurant's online ordering system, delivery-only businesses can rest assured that they are reaching their customers at the right points in their entire online ordering cycle.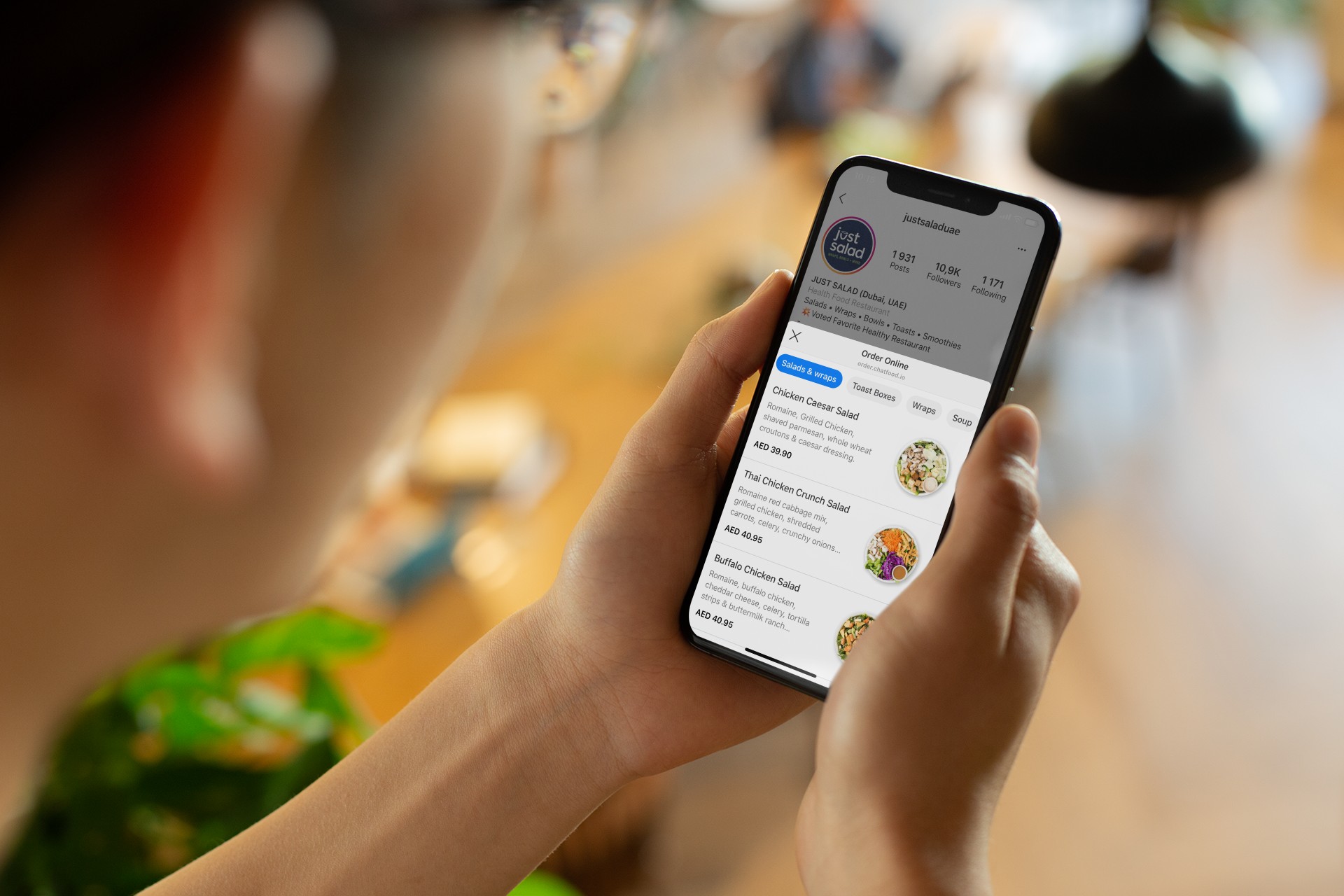 5. Ensure Proper Delivery
An important aspect of running a successful delivery-only business is ensuring proper food delivery. For consumers, the overall delivery time is also a key factor while ordering food online. Nothing displeases them more than their food order being delivered late. Delayed food delivery is not only a major turnoff for customers, but it also affects the quality of the food.
Food delivery apps usually have to struggle with capacity utilization and route optimization of their delivery executives. Moreover, navigational errors are another critical factor that further delays deliveries. In case, you have your own delivery fleet, it is advisable to automate the entire process of assigning delivery orders. Assign delivery orders to your executives based on their availability and location, and track their real-time location. This will also enable you to monitor the average time taken to deliver an order and optimize the overall food delivery process.
If you have a branded food delivery app, monitor the average time taken to deliver the food and bring necessary changes to optimize the overall delivery time. Remember to keep your customers updated about their order status with SMS updates, and allow them to track the status of their orders through GPS tracking.
Online food delivery has become an important component in the restaurant industry. Considering the latest advances in technology, doorstep food delivery is set to get faster and more efficient, giving businesses in Saudi Arabia an excellent opportunity to enter the delivery segment and widen their businesses. 
Implement these effective order management strategies to help your delivery-only operation build a robust presence online and take your food delivery business to the next level!