Food truck businesses have never been more popular than they are now. In 2020, we saw a significant rise in the number of food trucks. After all, they let you change sites, keep menus short and focused, and create an exciting and dynamic small company on wheels since they are smaller and most importantly mobile, unlike a restaurant. Moreover, since the COVID-19 pandemic, many customers prefer to eat from food trucks rather than restaurants as they are relatively safer.
According to data compiled by IBISWorld, an industry research firm, the U.S. had approximately 26,200 operational food truck businesses in 2021. Many food truck owners are first-time food entrepreneurs who want to build a successful small business doing what they love: cooking delicious food for hungry people. However, translating one's concept of a friendly neighbourhood mobile diner into a thriving business is no easy task. 
To out-hustle the competition, the top food truck owners design and iterate unique menus, produce consistently high-quality cuisine, and work long hours – frequently late into the evening. Whether you're curious about how to start a food truck business or have already bought a food truck, this step-by-step guide covers everything you need to succeed.
8 Things To Consider Before Starting Up A Food Truck
Here are some vital things every aspiring food truck entrepreneur ought to know before starting a food truck business. 
1. Think About What You Like 
If you are interested in starting a food truck, you must have a passion for food, the food industry, and have a sense of community. The thing that matters most is how well defined your cuisine and the concept is. If you have a mouth-watering menu and a sense of location as to where you want to start, you have got the cards right. To begin, you'll need a customized menu idea and a few tried-and-true items. Make sure you're ready to start a food truck by focusing on what you or your chef excels in.
When you launch a food truck, you will be expected to offer amazing food and a memorable experience. Remember that since your business is mobile, your customers will learn about you through their friends, coworkers, and family.
Therefore, the stories they hear about your food truck should be as unique as possible. If you have already decided what cuisine to offer, perhaps your name and branding can add to the experience. Sketch out what you think would attract you as a customer and try to replicate it with a unique twist. 
2. Talk To The Professionals 
Before you invest in a food truck, conduct thorough market research to know what is selling and what is not. Fortunately, you aren't the first person to establish a food truck, nor will you be the last. Consider all of the possible trade-offs between purchasing vs. renting and custom vs. secondhand. Consider the upfront cost of new equipment against the continuing expenditures of maintenance, upgrades, or modifications that a used alternative could incur over the first year or two. 
The difference between a successful food truck and a flop generally boils down to planning. When it comes to launching a food truck business, it's critical to make sure you're filling a need in the market, meeting demand, and following the law. When conducting preliminary research, consider the local food truck scene and associated food truck rules and restrictions. Map out your route, your kitchen supplies, storage, equipment, and the number of staff you want.
One of the problems of establishing a food truck company is that you'll need a lot of the same culinary equipment and supplies as a traditional restaurant, but you'll have to squeeze it all into a much smaller space. Starting with the bare minimum essentials will have a big influence on your space, power requirements, and, as a result, overall truck and equipment costs.
3. Rules and Regulations 
When you start a food truck, you have to look out for state rules and regulations regarding licensing and taxes. Several laws apply to food trucks relating to safety and hygiene that attract fines for non-compliance. Regulations for food trucks are divided into three categories: health, zoning, and vehicle restrictions. 
What equipment your truck must have, what permissions you and your staff require, and if you need a commissary kitchen are all governed by health standards. Zoning rules dictate where you may park your truck for service, which areas are prohibited, and where you can leave your vehicle overnight.
Rules controlling what sort of vehicle you use, what emissions requirements your truck must satisfy, where you must register your truck, and whether or not your truck driver needs a commercial driver's license must always be observed. Before you get started, here's a list of necessary food truck licenses and permissions to think about:
Employer Identification number or Business number
4. Buy A Truck 

If it was not obvious, you will need a truck or a cart to open a food truck business because you can't walk around town serving your dishes. If you're on a limited budget, which most entrepreneurs are, a used automobile is your best bet while you test out your venture. It allows you to spend less cash each month.
While some second-hand vehicles might cost hundreds of thousands of dollars, there are bargains out there that can get you a good truck or cart for less than $10,000. Major car manufacturers like Ford, Nissan, and Mercedes-Benz also supply food truck compatible vehicles; you'll need to contact a local dealer for pricing and options.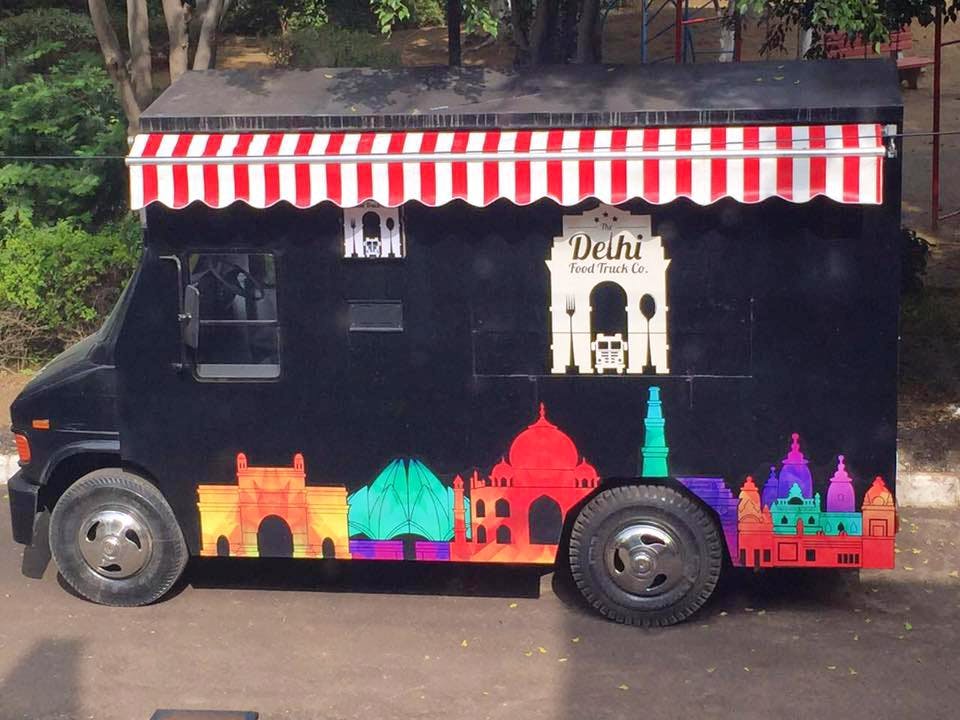 5. Insure your truck 
Owning a food truck offers a relatively low startup cost, location flexibility, and customers can't get enough of affordable roadside cuisine. However, if you don't have the correct insurance, your food truck might cost you thousands of dollars, or perhaps put the future of your business in jeopardy in case of a mishap.
Food trucks come in a variety of shapes and sizes, but they all have one trait: they are mobile enterprises. They may operate in a variety of settings and take advantage of excellent locations, such as festivals and large-scale events, because of their ease of movement.
However, you'll need to buy a variety of plans that work together to offer appropriate insurance coverage for a mobile food truck. From General Liability Coverage and Commercial Auto Coverage to Business Property Coverage, knowing what works best for you and covering it with comprehensive insurance can safeguard it from liabilities, crashes, and other risks, giving you peace of mind and a profitable business in the long run. 
6. Exterior Decor 
When you open a food truck, you offer an experience that your customers can't possibly have in a brick and mortar restaurant. A "truck wrap" covers those bright vehicles with nose-to-tail decorations. A truck wrap is essentially a large vinyl decal that is applied to the outside of your vehicle. A full vehicle wrap should be done by specialists and should last three to five years. If you are good at painting and graffiti, you could opt-in for that too, to make it look more attractive and catchy for those customers who pass by your truck.
When your truck is stationary, in addition to displaying your company emblem and contact information, it should also display your menu. Menus for food trucks often are created by hand on chalkboards or dry erase boards. You could choose to show a professionally created, printed menu, if your menu is consistent from day to day. 
7. Chose A POS System 
We know your business is more metal-and-rubber than brick-and-mortar but that does not imply that you don't need a dependable cloud-based POS system. Food trucks, like most other quick-service establishments, must manage staff, inventory, and sales. Increasingly consumers are relying on credit, debit, and mobile wallet payments. Recent studies have shown that 80% of consumers used contactless payment methods in the past year, and up to 70% of millennials use smartphone payments. The simplest way to accept card and digital payments is to use a cloud-based, mobile POS system. 
Implementing a cloud-based POS can also help you stand out from the crowd as many truckers still only take cash, which fewer and fewer people carry these days. Offer cash, credit cards, and even Apple Pay and Google PayTM options by employing a POS so that customers find your truck more appealing and convenient.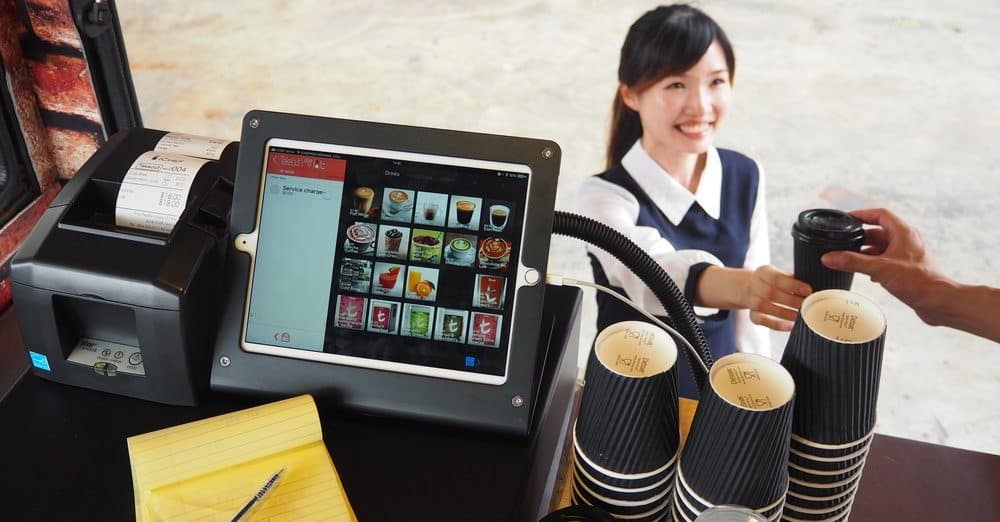 8. Spread The Word
It's time to let the world know how great your cuisine is. Marketing does not have to be costly, and most of the marketing your food truck will begin with, such as social media, will be low-cost, if not free. Social media marketing, selling at local events, establishing a website, and joining advocacy groups are all examples of effective food truck marketing tactics. 
Social Media 
As a business on wheels, you should maintain as tight a relationship with both new and returning customers as feasible – notifying them of your whereabouts, when you'll be gone, and how long you'll be gone. Allowing customers to tag your location on Instagram or leave a good Yelp review can also boost foot traffic and online ratings. Using Facebook and Instagram to engage with your local community and assist potential consumers to find your business is a fantastic method to do both. Instagram is also a great way to show off your delicious food and attract new people to your truck. 
Festivals 
Festivals are a fantastic opportunity to meet new people and learn from other food truck entrepreneurs. Countless towns and cities have outdoor activities, ranging from fairs to farmer's markets, especially during the spring and summer months. Participating in these events is an excellent method to raise awareness about your truck while also generating additional revenue.
Website 
If you are just starting a food truck and want to expand as much as possible, a website is a must. It is the only place where your customers can find you when they are not at your truck. A website informs potential consumers about who you are, what you sell, and where they can locate your food truck. Your website can also serve as a virtual storefront for displaying your event calendar or a contact form for catering orders. 
The food truck business is difficult, but profitable, especially if you develop a thorough business plan based on market research and a well-thought-out marketing strategy. It is now your time to hit the road with your food truck and serve your customers with amazing dishes.