As restrictions begin to ease for the restaurant industry, social distancing and hygiene standards will define the new normal. Restaurants will have to undergo significant and permanent changes in the way they operate. Along with offering quality in food and service, safety and hygiene will be of paramount importance. Even though takeaway and delivery orders will be most preferred by the customers, dining out facilities will be able to bounce back only when they are able to instill confidence and trust in customers about the ways in which they plan to operate their business in the post COVID world. Right from the kitchen to the front-of-house operations, restaurant operators must strictly follow the guidelines set by the government and institute safety practices to ensure a safe and hygienic dining environment for their customers. 
Reopening In The COVID World: Restaurant Safety Practices To Follow
An intricated report by Posist on Restaurant Industry and Market Evolution highlights that more than 80% of the restaurant operators feel that food quality and safety will surpass price as a decision-making factor for cost-conscious customers. An important thing that restaurants must make a note of is training and educating their staff on taking all the necessary precautions to maintain hygiene and practice social distancing inside the restaurant.
The global health agency, World Health Organization (WHO) in an interim report on Covid-19, recommends that both consumers, and businesses, must emphasize heavily on the importance of maintaining social distancing to limit community transmission. Social-distancing requirements for the restaurants would mean that the tables have to be arranged at least 1.5 meters apart, and the number of diners allowed at any one-time slot will have to be reduced.  
WHO also recommends that consumers and businesses frequently perform hand hygiene, follow proper respiratory etiquette, and sanitize the surfaces they encounter regularly. Restaurants must make sure that their staff maintains personal hygiene and cleans the kitchen area regularly to prevent contamination. Frequent cleaning and disinfection of tables and cutlery, providing hand sanitizers, and setting up hand wash facilities are other aspects that restaurants must look into.
Customers will tend to gain the greatest confidence when restaurants adopt technology-based safety solutions that promote a contactless dining experience. Some of the safety measures that restaurateurs can adopt are; 
Pre-ordering Feature: To cut down on waiting times, allow patrons to pre-order their meal to ensure that it is ready by the time they arrive.
Online Table Reservation: Encourage customers to reserve their tables online and facilitate digital table allotment even when a customer walks in. You must ensure a minimum distance of 1.5M to 2M between the tables.
Contactless Wi-Fi-based Ordering: As menu cards are passed from each table, customers might be apprehensive about touching the same menu card that has been touched by many. This is probably the best time to offer diners the option to place an order without handling physical menu cards. Provide them a wifi-enabled option with Posist's Contactless Dining Feature.
The feature allows customers to place an order on their mobile devices by connecting to the restaurant's WiFi network, accessing a digital menu. Once they place the order and register their mobile number, servers confirm their order at the table, and the order is then sent for preparation. Customers can request for bills on their mobiles, and soon after the confirmation, pay bills via digital apps. The feature also allows diners to re-order or add new orders via the digital menu. 
QR code-based ordering: Along with the Wifi-Based Contactless ordering feature, providing a QR code-based ordering option to diners is also a good alternative. Using Posist's QR code ordering dashboard, patrons can place orders by scanning the QR code that will be displayed on each table and pay for the order at the same time.
Upon scanning the QR code and entering the mobile number, diners can view a menu on their mobile browser through which they can select their desired menu items and place the order seamlessly. Even for the payments, customers can request for bills directly on their smartphone. The waiter assigned to the table will send the bill to the diner's phone along with the payment options. After making the payment, the receipt gets automatically generated, and a digital copy is sent to the customer via WhatsApp and SMS. 
Contactless payments: Offering a multitude of digital payment options to customers will ease the payment process for both consumers and the restaurant. To avoid the exchange of cash or credit/debit cards, partner with digital wallets platforms such as PayTM, Google Pay, PhonePe, etc.  
Online Feedback Systems: The process of collecting feedback from your customers must not halt even during the pandemic outbreak. If you have been taking in-house feedback from your customers either via paper-based forms, it is advisable to switch to an online feedback system that sends feedback or survey links directly to the customer's phone number or email address. Online feedback systems will enable collecting real-time feedback from your customers and help in improving their dining experience.
Case Study- What Navtara Restaurant In Goa Is Doing To Ensure The Safety of Their Clientele and Staff After Reopening 
Navtara Restaurant in Goa has put in place an array of procedures aimed at ensuring the safety of their customers and team members during these trying times. 
"In order to keep our workplace safe, we have sanitized all our outlets prior to opening and will continue to do this periodically. Our vendors also undergo a similar sanitation and temperature check and are no longer permitted to enter our store area. The goods supplied are dropped off on a rack placed at the rear entrance of each outlet, after which the goods are sanitized before they make their way into our premises", says Mr. Aditya Tavora, Managing Partner, Navtara Veg Restaurants.
As the restaurant is operating with limited seating capacity, operators have leveraged technology to ensure that guests are seated in the most efficient way possible. The seating has been rearranged to comply with social distancing norms, with a 6 feet distance between tables.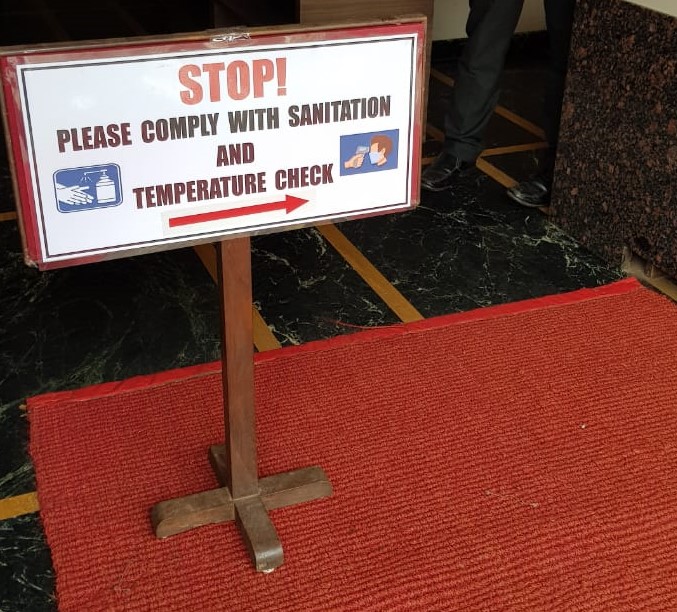 Guests are also requested to maintain social distancing norms while waiting to be assigned a seat. Before they enter, they are provided with sanitizer and are asked to undergo a temperature check. They are further requested to be mindful of frequent touchpoints like door handles, railings, etc. despite the staff sanitizing the entire restaurant at regular intervals. 
For the team members, Navtara has set a different set of protocols. While the staff also undergoes sanitization and temperature check on arrival, Aditya says that they are operating with limited staff, and have reduced the menu to reduce overcrowding in the kitchen area. 
"All our staff is equipped with masks and gloves, and our service team has been provided with face shields. We have also called for a post-work "lockdown" for our staff team, and have instructed that they stay home while not at work. We have also mandated the use of the Aarogya Setu app and regularly monitor their health," adds Tavora.
Navtara has been providing contactless delivery through online food delivery partners Swiggy and Zomato since late March, and have now extended the same to their dine-in experience. The multi-cuisine vegetarian restaurant has always emphasized on contactless payment options such as UPI, and now are further encouraging their use.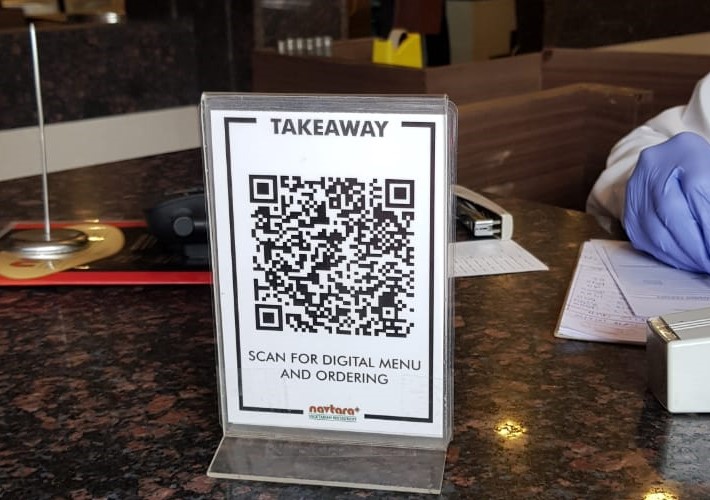 To add to this, Navtara is also providing contactless dining experience to their patrons with the help of Posist's QR code enabled digital menu and ordering feature, wherein a customer can place an order by simply scanning a QR code placed on each table, avoiding contact with the menu card. 
"Unlike other QR codes that simply open up a PDF of the restaurant's menu, Posist's QR code ordering feature actually enables you to immediately place the order without any hassles. We are confident that these steps will instill trust among our clientele," says Tavora. 
Adopt these safety measures, and allow your restaurant to operate more efficiently, promote a safe environment, and instill trust among your customers after reopening your business!