After the FDA published menu labeling laws in America, The Food Safety and Standards Authority of India (FSSAI), issued labeling regulations making it mandatory for restaurant chains to declare the calorie counts of all the dishes served at their outlets. The FSSAI has been engaging with the restaurant industry on this proposal for a long time. In their earlier moves, the food authority urged the restaurant brands to start printing calorie counts on their menu cards voluntarily. According to the newly proposed draft regulations, restaurant chains must display the calorie count of each dish on their menu cards. It also intends to bring online food-delivery platforms and aggregators under the gamut of these regulations. 
Calorie Labeling: Should Restaurants Display Nutritional Information On Their Menu Cards
As per the FSSAI's draft regulations, restaurants having a central license or a count of more than ten outlets will be required to display the calorific value of all the food items sold by them on their menu cards. The restaurant chains also need to display information related to food allergens, usage of organic food items or ingredients, declaration or warning against gluten content, etc. Calorie labeling in restaurants has invited mixed reactions from the industry where some find it a bold move towards consumer awareness. In contrast, others feel that compliance may be an issue. This article reckons the benefits and drawbacks of menu calorie labeling in restaurants. 
Benefits of Displaying Calorie Count On Restaurant Menus
Builds Trust: With growing consumer interest in health and wellness, providing calorie counts on menus would indicate more transparency and establish a level of trust. Displaying the calorific content on the menu is likely to attract more calorie-conscious customers and generate repeat business from them. 
Expresses Concern Towards Community: According to a study, more than 135 million Indians are affected by obesity.  Calorie labeling is an effective way to help them gain consciousness of the calorie content in the food they order. A majority of consumers would also understand what they are consuming. This will aid them in their efforts to abide by a healthy or restricted calorie diet.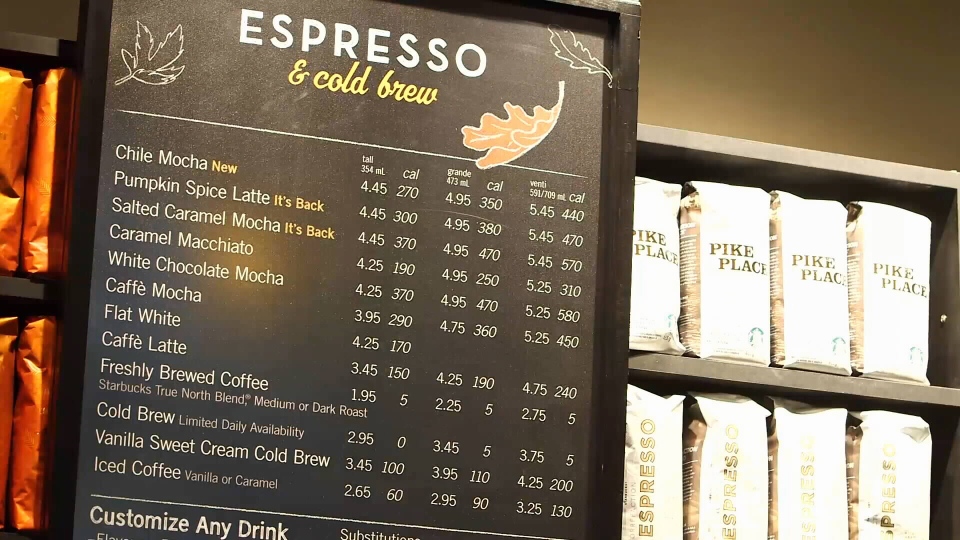 Increased Profits: According to a survey, it was found that 81% of respondents supported menu labeling in restaurants. Providing nutritional information to consumers increases awareness and helps them in making informed food choices. It would also help the industry reach out to a whole new demographic of people who need more information about their food. 
Calorie-conscious individuals and fitness enthusiasts who are concerned about the level of nutrition of their food would prefer restaurants that provide calorie labeling. This would lead to an increase in the business of your restaurant and result in higher profits.
No Cost Marketing: Providing nutritional information to customers is an unusual way of expressing concern towards the community. When the customers learn exact details about their recipes, they are more likely to share their delightful experience on social media, review sites, enabling positive word of mouth marketing. Thus, it would attract more customers and add to the overall profit of your restaurant. 
Drawbacks Of Featuring Calorie Labeling On Restaurant Menus
Fewer sales: According to a study, calorie labeling encourages people to order and consume fewer calories. With food labeling, consumers learn precisely what goes into the food they are consuming. Moreover, the additional facts added to the food label, such as allergens, gluten content, etc. might evoke negative feedback in the minds of consumers. As a consequence, calorie labeling can adversely hit the restaurant's sales.
Fluctuations in the Calorie count: Restaurant chefs usually customize recipes to suit the choice of their customers. Ideally, the calorie labeling of a dish is standardized and excludes any alterations. The calorie count for the same meal may vary adequately depending on the different demands of the customers. In such a scenario, printing calorie counts on menu cards would not be in the context of benefiting customers.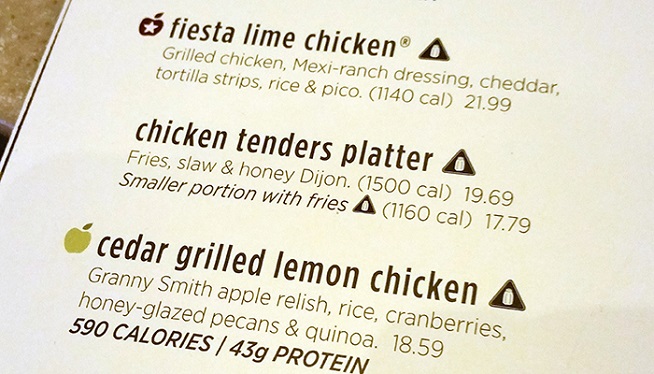 Limited nutrition information: Calorie labeling on the menu may not indicate the nutritional value of a meal. Avocados, whole grain bread, nuts, dried fruits, seeds, etc. are some nutrient-rich yet calorie-dense food items that are not bad for health. Diners may overlook this factor while making their food choice and misconstrue the lowest calorie menu item as the healthiest.
Additional Expenses: As the calorific value of each dish would need to be carefully inspected in food labs or by experts, analyzing the precise calorie count of each dish would incur huge costs. Reprinting the menu with additional information or after recipe alterations will contribute to further expenses. The uneconomical dynamics of menu labeling may hurt profitability and may not work in favor of small restaurants.
Displaying calorie information on restaurant menus may raise consumer awareness towards healthy dining and change the social norms around dining out drastically. On the contrary, exposure to calorie labeling may have less impact overall. 
Due to varying consumption patterns, this modest regulation may or may not have a meaningful influence on the minds of diners. Furthermore, a clear indication of this is possible after the implementation of the labeling laws and calculating its effect on the dining patterns of customers. Weigh out the pros and cons of calorie labeling and let us know about your thoughts in the comment section below!