The revenue generated by online food delivery segment in India in 2018 amounts to $7,120 million. Presently, on an average online ordering is producing almost 70% orders of all restaurants. This statistics itself makes it rather imperative that restaurants integrate themselves with various online ordering platforms to satiate the taste buds of the hungry customers by delivering food right at their doorstep. However, merely having a website from where customers can place an order, or integrating yourself with delivery agencies will not ensure that you will be able to catch the attention of the customers who are hovering online to look for the right restaurant. Here comes the importance of optimizing your restaurant menu to increase your online presence, in a way that will hitch customers to your restaurant menu and will compel them to click on the 'order now' button. Want to unearth the secret sauce of optimising restaurant menu right? Read on to know.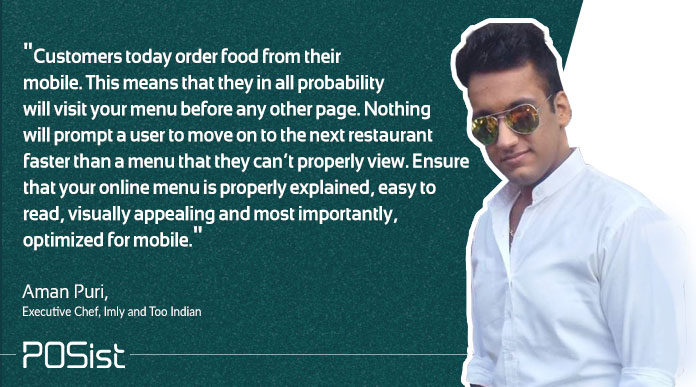 Tips to Optimize Your Online Restaurant Menu Just Right!
Optimizing your online restaurant menu to enhance your online presence, to upsell and attract more customers is no rocket science, however, if you don't do it right, you may end up losing on a lot of potential business. You need to have the proper techniques in place, and once you do have it, then optimizing restaurant menu will merely be a cakewalk!
1. Make the Customers See Your Bests First
All restaurants have some items which are the most popular and the most profitable ones. Why don't you design your menu in a way that your customers get to see them the first? First of all, make a list of all your dishes which you think is the most popular amongst your customers, and the ones which bring in a high-profit margin. After making this list, make sure that you push these items at the top of your online restaurant menu. You can also highlight a few with the 'bestseller' tagline. Doing so, you will decide what your customer sees and what they order.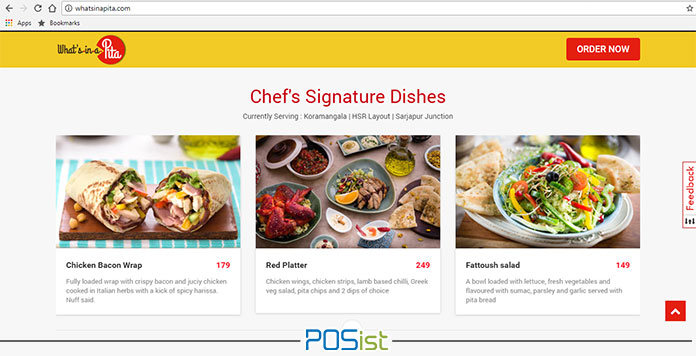 2. Make your Description To the Point
One of the biggest blunders that most restaurants do is explaining there dishes way too much on their online restaurant menu. You must understand, that customers who hover through the online menu are there for business and that is to order food. Hence, scrap all the unnecessary adjectives! Make your dish description, to the point, explain why the dish is unique and what is expected out of the dish in a transparent manner, with crisp yet tantalizing words.
3. Use Add-ons To Upsell Products
Imagine you visit a McDonald's outlet, and you order a burger at the counter, don't you think the executive will ask you if you need fries and cold drink along with it? Of course, they will, and many a time you might go ahead and order a combo instead of a single burger which you initially wanted. This is one of the best ways to upsell products which no one will buy without anything. You can correctly use the same upselling technique on your restaurant menu to attract online customers.
For example, if you are selling pizza, you can always tempt your customers with delicious add-ons like jalapenos, olives, extra cheese and the like. And many a time if not always the customer will go ahead and click on the addon button. KFC uses this option to upsell there various types of dips and sauces which otherwise customers would have remained unaware of.  Add that addon list and see how your least selling items, get into the customers' cart with your best-selling ones!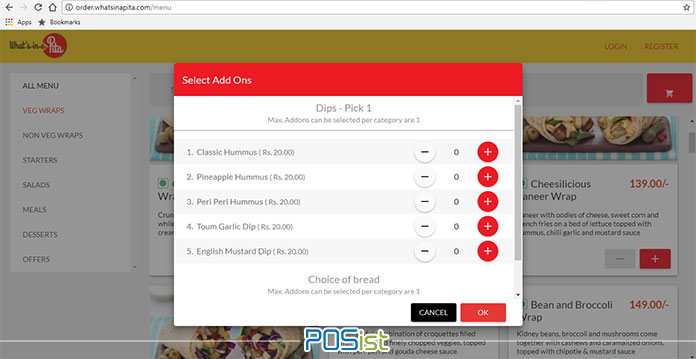 4. Make Your Online Menu Easy to Understand
Don't confuse your customer through your online restaurant menu. If you do, they will quickly go to the next restaurant which has a more straightforward and easily understandable menu. To avoid any such situation, try and not clutter your menu. The best way to do so is by using various click buttons. For example, you need not specify addon for each dish, instead what you can do is use the 'customize' option attached to all the dishes which offers such addon deals. You can also have a 'special instructions' area, where your customers can mention if they are allergic to something if they don't want spices in their dishes and such other personal preferences. This will allow you to make dishes just as per your customer's requirements.

Follow these stellar tips and optimize your online restaurant menu many appropriately that will enhance your online presence. This will ensure that you rightly guide your hungry customers through the entire journey of the selection of the dishes to the ultimate 'order now' button!