Over the years, the online ordering culture has flourished and completely transformed the way restaurants deliver food. Customers are now seeking convenience and expecting timely and hygienic doorstep delivery options. Providing online food ordering facilities is also considered a proven restaurant marketing strategy that tends to increase the restaurants' revenue, sales, and profit margin. As the trend of online ordering is at its peak right now, it is also gaining importance for restaurants in terms of enhancing customer loyalty and boosting ROI. This article will discuss how you can optimize your customer's online ordering experience, earn customer loyalty, and increase your business in myriad ways.
How To Optimize Online Ordering Experience And Increase Customer Loyalty
Whether your restaurant brand is relatively new or well-established, building strong customer loyalty today requires integrating online and offline touchpoints to provide a seamless experience to the customers. 
With delivery orders increasing, providing a smooth ordering experience will enhance your restaurant's reputation and increase customer loyalty. Mentioned below are the ways in which you can optimize your restaurant's delivery system.
Promote Better Transparency 
To gain the customer's trust, it's imperative to maintain a transparent relationship with them. For a restaurant to be successful, maintaining an effective communication flow is necessary to build customer loyalty. Communicate all the essential food delivery related information with your clients, such as the various channels where customers can place online orders, how delivery is handled, and the average shipping time. By doing this, you can meet your customers' expectations and deliver better service to them.
Have A Standardized Delivery Procedure
When it comes to delivering food to your customers, the time taken for the delivery and food quality standards, both must align well. For timely food delivery, it is mandatory to set a standardized delivery procedure. Assign responsibilities and set guidelines for your kitchen staff and delivery executives to follow.
Delivery executives must be well-versed in finding their way around the coverage area, whereas your in-house kitchen staff must coordinate well to dispatch the order on time. Having a standard delivery procedure will eliminate last-minute hassles and make sure you provide top-notch service to your customers. 
Create A Well-designed Website/App
Food delivery orders come from multiple online channels.  According to the Posist PRIME Report, restaurant operators received 43 percent of online orders via direct channels. The majority i.e., 57 percent of orders still come from food aggregator platforms. Out of the 43 percent who choose direct channels- half of the respondents prefer ordering via WhatsApp or the Mobile number of the restaurant.
Therefore, it is crucial to create a well-designed website/app and optimize your online menu. Build your restaurant's own food ordering website and app and integrate it directly with your POS. Create an online menu that is designed well and easy to read.
It should contain all the necessary information, such as price, quantity, special offers, etc. Similarly, your restaurant's website/mobile app must have clear instructions so that it becomes easy for the customers to order. Create a clear CTA with a prominent 'order now' button to make it easier for customers to place online orders.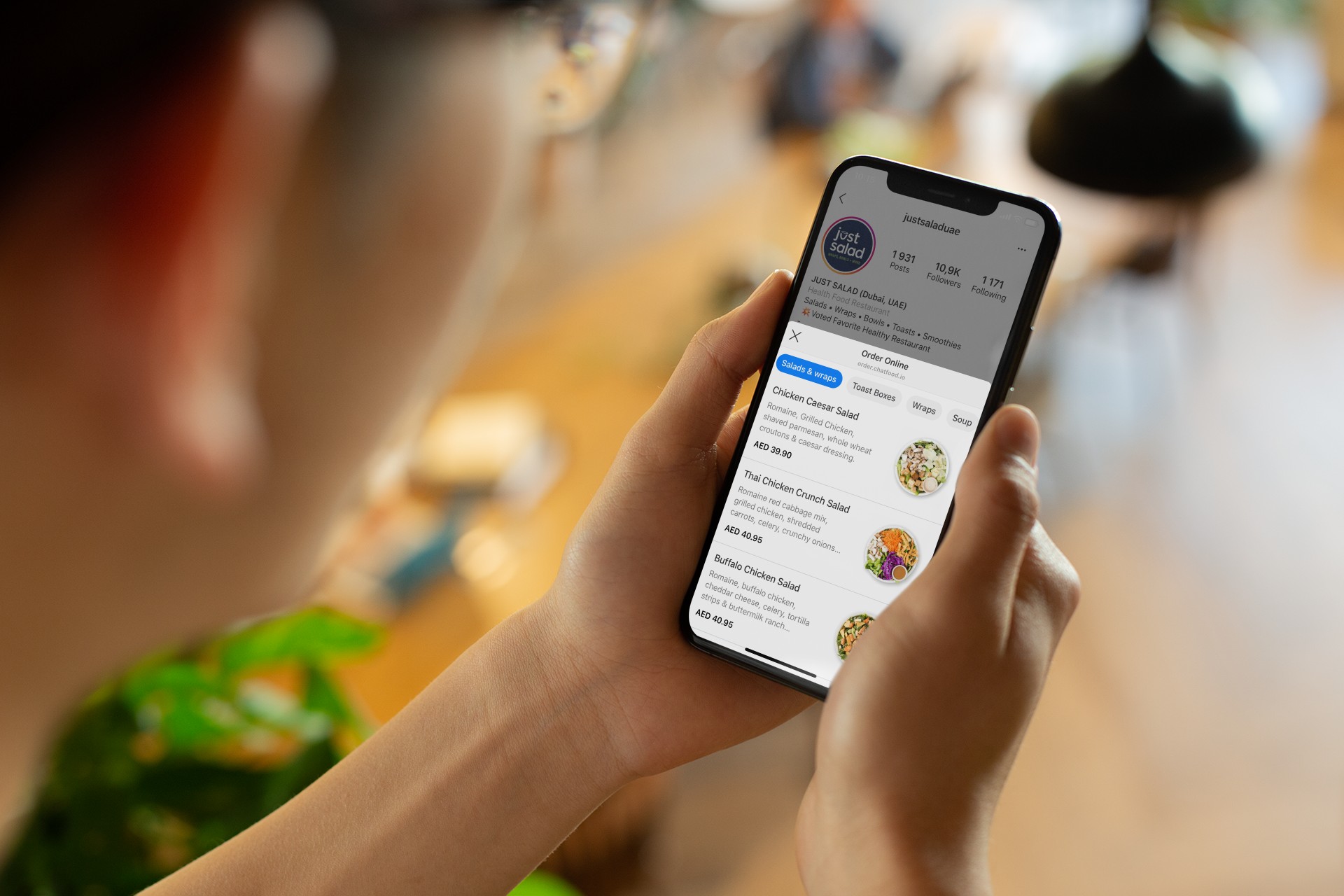 Restructure The Pricing Strategy Of Menu
Proper menu pricing is a significant element that attracts potential customers and evokes customer loyalty. With mindful food pricing, your online ordering system will be a huge success; therefore, you must optimize your restaurant's menu pricing strategy.
Consider factors such as competitor pricing, net profit percentage, markup costs, etc., while finalizing menu costs. Focus on incorporating attractive menu designs with reader-friendly food and drinks categorization. Use appealing fonts and colors to highlight your restaurant brand distinctly.
Collect Guest Feedback for Maximum Benefit
Customer feedback plays a pivotal role in gauging your customers' experience and monitoring your restaurant's strengths and weaknesses. Implement a guest feedback system to identify areas in your online ordering system where you might be going wrong. Collecting feedback from your customers will give you an opportunity to improve and fix the erroneous things in your online delivery system. 
Harness Social Media  
Social media plays a significant role in enhancing your restaurant brand and garnering maximum interaction with your target clients. With the rapidly increasing popularity of social media sites like Facebook, Instagram, Twitter, etc it is recommended to promote your business on popular social media platforms to improve the business ROI and gain a broader audience.
While optimizing your online ordering on the website and mobile apps, emphasize on social media marketing as well. Promote your online food ordering facility explicitly on social media channels. Provide your restaurant's mobile app and website link on your social media handles. Run creative strategies to attract your customers and communicate about menu offers or new menu items. 
Invest In A POS Software For Seamless Interaction
 For a smooth online ordering workflow, it is essential to integrate restaurant POS software into your operations that makes it easier to track customer orders and embed them on a central dashboard. A robust POS system gathers vital customer data, manages orders requests from multiple channels seamlessly, and monitors the best performing channel for orders received. With a multitude of benefits, POS systems streamline marketing efforts and boost customer loyalty.
Optimize Online Ordering Management
Delayed orders and longer delivery times ruin the entire customer experience. Hence, to avoid such situations and provide maximum satisfaction to the consumers, it is advisable that you optimize your restaurant's online ordering management.
Leverage your online ordering system to assign orders immediately to the delivery agents and track orders once they are dispatched from your restaurant. Based on the data, you can assess the performance of your delivery system and optimize routes. This will help in improving delivery time and increasing the overall number of orders, ultimately leading to customer satisfaction. 
Offer rewarding loyalty programs
Personalization is the key feature of creating a seamless and convenient dine-in or online ordering experience for customers. Create engaging loyalty programs that integrate customized offers, payments, and discounts in one place.
When customers leave positive reviews on social media sites or review sites, reward them with specialized offers or discounts to build loyalty. Through omnichannel features such as online forums or live community chat, build sustainable and robust loyalty programs. 
As more consumers are now choosing to order from the comfort of their homes, doorstep food delivery opportunities are increasing. Therefore, restaurant brands must optimize their online ordering platforms to deliver excellent customer service and provide an exceptional experience. Implement these tips as mentioned above to optimize the online delivery system and boost your restaurant business.