If you're a true foodie, you must be aware of the latest buzz that food trucks have created in the market. Food trucks have already established themselves in a few metro cities like Delhi and Bangalore. However, Mumbai still lags a little in accommodating them due to a large population and extreme scarcity of space in the city. With time, many people have been coming up with new ideas to set up their own food truck business in Mumbai on the back of which, some of the best food trucks can be found in Mumbai.
How To Set Up A Thriving Food Truck Business In Mumbai
In a location like Mumbai, setting up a food truck business can be a cumbersome task due to numerous issues like space, competition, population, etc. Even though it is a low capital business, you still need to figure out the hurdles that you might stumble over and work towards eliminating them. 
Here are some tips to set up a successful food truck business in Mumbai.
1. Choose The Right Location
Location is a real big issue for food truck businesses in a city like Mumbai which is one of the most densely populated cities in the world. With a population density of 73000 per square mile, it can be hard for food trucks to find the right location to cater. Factors like demographics, footfall, competitors, police barriers and regulations also need to be taken into account while choosing the appropriate location for your food truck. 
However, in the long run, the potential for profits should be a key consideration when determining the location of your food truck. Given Mumbai's size, finding potential customers is not that big a deal in this city. Therefore, you need to focus your research on finding a location with good footfall, such that it is profitable enough to drive daily to that location. 
Office locations are a good choice to start up a food truck. The office goers can easily grab a quick bite from your food truck when they are having a time crunch. For example, Chembur and Andheri are some of the good office locations which can prove to be profitable to your business. Locations like Kharghar and Santa Cruz are also some good locations for setting up your business as these areas have prominent universities and colleges which would result in a large population of youngsters and college students patronizing your food truck. 
2. Have A Well-Designed Menu
The menu plays a major role in determining the success of your food truck business. To design an attractive menu, you need to first come up with a cuisine that is niche enough to draw your customer's attention. Moreover, also ensure that no competitor serves the same cuisine, as they can pose a threat to your business. In terms of quality, you should aim to be the first choice for your target audience. 
The next step is to figure out the variety of dishes that will go into your menu. Alluring pictures of dishes right by their names will give customers an idea of the things they are about to order. Finally, you need to optimize the menu prices such that even the least selling item on your menu generates profits for your business.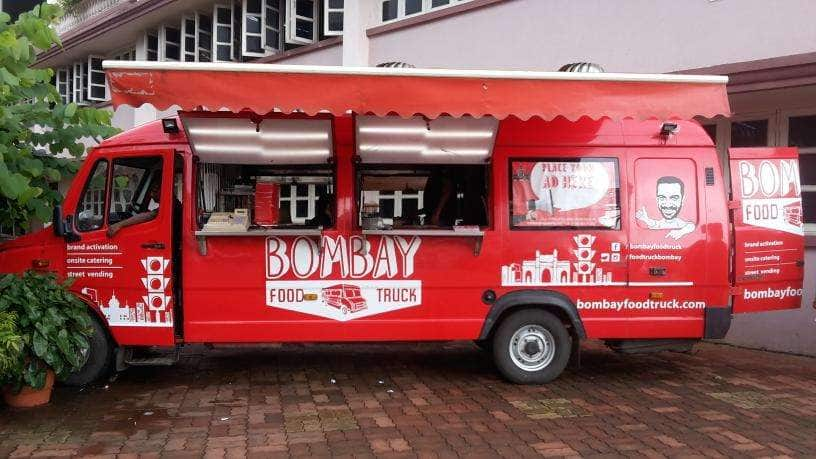 3. Abide By The Regulations
With the rising prominence of food trucks in Mumbai, the government has lent its helping hand to the food truck vendors. The Brihanmumbai Municipal Corporation (BMC) planned to station about 3331 food truck vendors at 65 locations in the city, operable from 6 PM to 11 PM, apart from the general timings. Furthermore, the corporation also reserved ₹200 crores in this year's budget to create food hubs and beautify footpaths and space below flyovers so that food truck vendors can run their business decently. 
However, to minimize conflict between food trucks and the already existing fine-dine restaurants and to not create chaos on roads, the BMC has come up with many policies that regulate food truck businesses. 
Not more than 30 vendors can work together in a cluster at one location simultaneously. Also, the food truck owners have to make sure they take permission from the BMC's Health Department, License Department, and Shops & Establishment Department before starting up their business. There were many more rules and regulations formulated in the 'Food Truck Policy' drafted by the BMC in 2020. Make sure you are well versed with all the laws in order to avoid penalties. 
4. Find The Right Events
Outdoor events are great opportunities for food trucks to market themselves. Participating in catering and vending events can bring better returns compared to being stationary for days in one place. Also, food truck festivals can be a golden opportunity for you to expand your customer base and enhance your sales by leveraging the high footfall of food lovers.
In addition to this, there is ample scope for business at local and regional cultural festivals, the organizers of which might be looking for collaborations with food trucks at one time or the other. You can give away your business cards to these organizers and network for further opportunities. Because in the end, business is all about the connections that you make! As for the upcoming events, Navi Mumbai is all set to host the 3rd edition of the Biggest Food Truck Festival. You need to attend events like these to take your food truck to the road to success (quite literally). 
5. Keep A Plan-B Ready To Weather Extreme Conditions
We all know the intensity of Mumbai rains. While your food truck can do well in most seasons, the monsoon can be a tricky season for your business. It may be harder to travel in heavy downpours. The footfall expected in this season is also less which might hinder your sales. 
Since food trucks are a mobile business, it is also highly likely that you encounter a road accident. Such unexpected events can cause immense damage to your business. All your investments in your food truck, equipment, and inventory might just entirely go in vain. Therefore, you need to have a plan to deal with such extreme conditions. 
One way to deal with such problems is to insure your food trucks. You can choose from the best insurance companies to safeguard your business from any liabilities, crashes, and other damages that might put your business to risk.
As a food truck owner, you must know what is necessary for your business and implement all the right things into it. All you need to do is plan your food truck business and execute the plan on a consistent basis! Incorporate these pointers in your plan to successfully run a food truck business in Mumbai.