Before selecting the perfect place to dine-in, modern-day diners today are keeping a close check on the ratings and reviews received by the restaurant. According to research, 91% of consumers say that positive reviews make them more likely to use a business.  People are most likely to rely on reviews for restaurants over any other type of business. When your restaurant receives positive reviews, it indicates that you are providing quality food and service to your customers. Therefore to maintain a stellar reputation of your restaurant, it is extremely crucial for you to understand what customers think about your brand and focus on effective marketing techniques to increase the positive reviews and love for your restaurant.  
Ways To Increase Positive Reviews For Your Restaurant
Ensure that you gather consistent feedback and improvise your services based on the reviews posted by your customers. Restaurant reviews significantly affect the customer's decision to prefer a restaurant over another. The positive reviews that your restaurant receives also increases the chances of customers returning to your restaurant exponentially.  
Let's look at the ways to increase positive reviews for your restaurant. 
1. Build A Strong Online Presence
Most potential customers search for your restaurant online. This indicates that your restaurant's online presence should be accurate and up-to-date. If your business listings appear outdated, there is a possibility that your customer may not be able to find you. Your customers wouldn't be motivated to leave a review as your website, and other digital platforms would seem of no relevance. You need to establish your brand's presence on all major platforms.
Make it easier for your customers to find you through your webpage, social media platforms, and review sites. Monitor your online presence and ensure that your business information, such as helpline numbers, menu, location, images, etc. is updated. Building an online presence across all platforms and frequently updating your restaurant's business listings leaves a great impression on customers and garners more positive reviews. 
2. Encourage Reviews From Your Loyal Customers
For every restaurant business, a strong customer base of loyal customers can act as one of the most valuable sources for attracting positive reviews. As they would have already established a strong relationship with your brand, your regular customers can spread positive word-of-mouth recommendations and would not mind posting reviews for your restaurant. It may be a good idea to ask them to write a review soon after they have completed their meals. You can also utilize different channels for asking or reminding your customers to post reviews. 
Social Media can be one of the best mediums for connecting with customers. You can ask your followers for feedback in the form of reviews for your business. A quick text message or email can be useful in reminding your customers to post reviews. You can add links or display table cards and stickers informing customers about your restaurant's presence on various reviewing websites.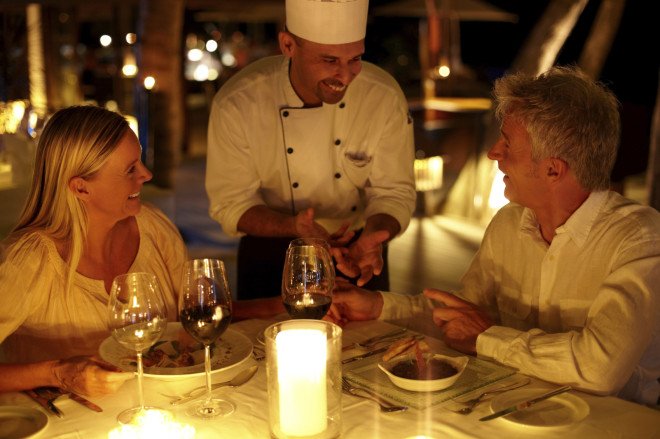 3. Respond To The Reviews
Responding to the customer reviews communicates that you value your customers and care about your brand's reputation. While you act promptly to negative reviews, ensure that you also respond to the positive ones. Expressing gratitude to satisfied customers for leaving a positive review impresses them and encourages repeat visits from them.
In case an unhappy customer posts unfavorable feedback on the digital platforms, ensure your restaurant resolves their grievance immediately. Brands that are quick to respond to negative reviews display that they value their customer's feedback and are also preferred by customers. 
Monitor your brand's presence on the restaurant review sites such as Tripadvisor, Zomato, Yelp, and acknowledge the reviews without fail. As customers also share their experiences on social media sites, track the user comments about your restaurant, and keep a close check on your social media pages. 
4. Incentivize Your Customers
While incentives might seem a logical idea to encourage more reviews, it should be done tastefully. If you come across a negative review posted by an unhappy customer, you can compensate by offering them a comp meal or providing them a certain amount of discount on their next visit. It will give you an excellent opportunity for the restaurateurs to undo their previous experience and eventually help you retain them.
It might also be a good idea to incentivize customers who take the time to post excellent reviews and images of your restaurant. Rewarding these customers with coupons, meal vouchers, discounts, etc. would help your restaurant to get more reviews and encourage repeat business. 
5. Repost The User-Generated Content 
Customers love it when their feedback is heard and given due attention. Sharing positive reviews increases the credibility of your restaurant. Reposting user-generated content with credits encourages customers to post reviews about your restaurant's offerings. Share the positive restaurant reviews across your social media channels.
You can also highlight the reviews and customer testimonials on your website.  Use graphic imagery or take screenshots of the customer's reviews. If your customers are sharing exceptional photos of your restaurant's delicacies or ambiance, ensure that you repost the pictures on your social media channels, and don't forget to tag them. Similarly, you can feature the customers' reviews on social media pages by responding to them with a polite, thankful gesture.  
6. Harness Technology 
Marketing software integrated with your restaurant POS helps in automating the process of acquiring more reviews. Instead of reminding your customers to put restaurant reviews after they leave your restaurant premises, you can record their reviews in the restaurant itself. Rather than asking your customers to fill manual forms, you can log their reviews on tablets or phones to sync the customer details in real-time. A feedback app would help you to create a comprehensive CRM database.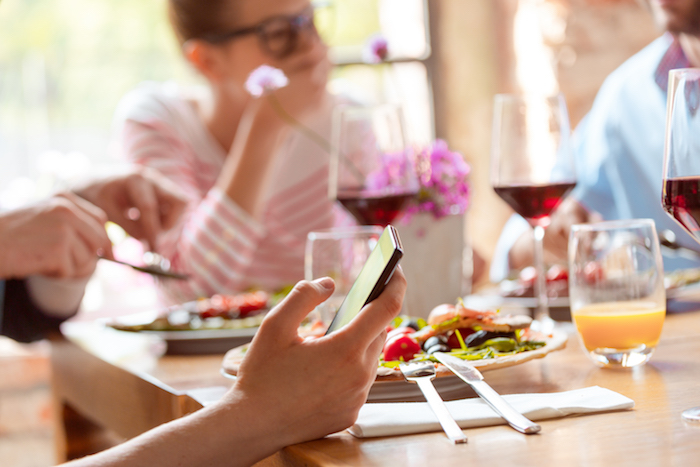 While it is difficult to monitor all the feedback manually to search for the negative reviews, the feedback app can streamline the entire process. These apps are equipped with a feature that sends real-time alerts whenever a negative review is received. This feature will allow you to respond spontaneously and would offer value to your customers.  
In the F&B space, restaurant operators lay heavy emphasis on customer feedback and reviews to understand their customer's overall perception and experience with the brand. It gives tremendous opportunities for restaurateurs to improve their service. Take your customer's feedback into consideration and utilize these practical ways to encourage positive reviews from your customers. Not only will this increase the credibility and reputation of your restaurant, but it will also help you deliver a stellar service in a long way!