Entering the restaurant business or running one requires profound knowledge about the intricacies involved in F&B space. Being an extremely competitive industry, it gives a little scope of improvement when you go wrong with your decisions. That is why restaurateurs turn to restaurant consultants, who are specialized advisors with complete knowledge about the restaurant Industry. A restaurant consultant imparts expertise over a wide range of business functions and has an intimate understanding of the F&B Industry. 
There may be a variety of reasons why you may rely upon food consultants and consider hiring them. You may be new to the F&B Industry and require step by step guidance about how to open a restaurant. You might need an innovative solution for any issue specific to your restaurant operations. Or your restaurant business may be making huge losses, and you don't know what to do! If any of these situations are true for you, It is time to consider hiring a restaurant consultant. But before you select one, follow these guidelines that will direct you to the right choice for your needs.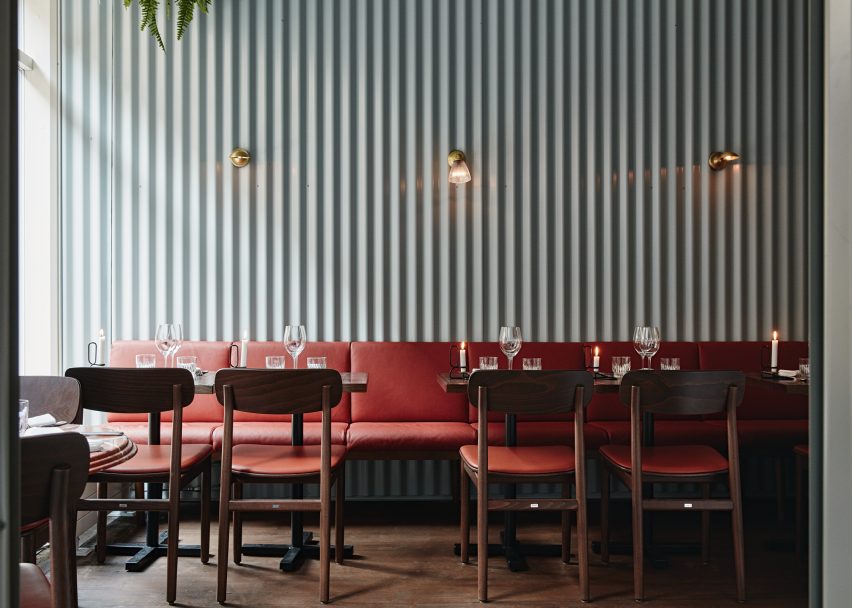 What To Look For While Hiring A Restaurant Consultant
Before hiring a restaurant consultant, it is important to determine your restaurant's goals and gain clarity about the services you would require from the consultant. A restaurant consultant is no less than a business mentor. He/she is responsible for suggesting essential decisions that will impact the future of your restaurant. While looking for a restaurant consultant, you should look for certain qualities that would be essential to your restaurant's success. Let's dig deeper to understand what should you look for while hiring a restaurant consultant.
1. Experience
To understand the complexities of the restaurant business, one has to be an integral part of it. B- school credentials and an abundance of information on the internet can be useful, but none can surpass exposure to real-world experience. While hiring the right consultant for your restaurant, look for someone who has firsthand experience in operating a successful restaurant business. 
An experienced restaurant consultant that has established a foothold in the industry himself will have detailed knowledge about the ins and outs of the business. The greater the experience in the industry, the better they will be able to understand everything about your restaurant's niche.  
2. Skillset
Selecting the best consultant depends largely on your business goals and principles. It is first essential for you to gain clarity on the information or assistance you wish to seek from the consultant. Do you need information about licensing and permits you require before opening a restaurant? Or, being a new entrant in the F&B sector, you need to gather complete details on operating a restaurant? Once you are clear with which operational areas in your restaurant business require the most assistance, you need to check if the consultant has the expected levels of domain expertise that you can leverage to take your business to the next level. Carefully scrutinize the area of specialization of select restaurant consultants and check if their knowledge and skills can be executed in your business, before settling on one. This initial screening is vital to look for and ensure that you are making the correct decision. 
3. Past Clients
Who were the consultant's previous clients? Were the earlier restaurants of a similar type and format like yours? In which specific areas did the consultant work? 
The consultant's previous clientele will give you an idea about the level of projects they have managed and executed in the past. Ask them to specify the particular needs of their previous clients and how successful they were in fulfilling the requirements. If the past track record has been profitable for the earlier clients, the restaurant consultant might also be capable of expanding your business. 
4. Reviews
Just as a restaurant's reviews are essential for customers, a restaurant consultant's reviews are crucial for restaurateurs. Before hiring a restaurant consultant, check what other people have to say about his or her working style and efficiency. To assure that there is no negative feedback, ask for references of the previous and preferably current clients as well. Conduct an online search to check if people are publishing positive recommendations or posting negative reviews against them. If you see enough validation of the consultant's expertise, you can rest assured that you are making the right decision.   
5. Network
The restaurant industry thrives on strong networks. Investing in a consultant also means expanding your network and strengthening your presence in the industry. While you begin your search for the perfect restaurant consultant, lay great emphasis on how strong their professional network is. A great restaurant consultant has an extensive network of professionals with expertise in different areas of specialization. From leading technology partners to contractors, designers to accountants, they boast a vast network of connections that can be profitable for your business. A strong network of professionals will build an excellent reputation for your restaurant and can be a great asset to your business. 
6. Deliverables
One of the best traits of exceptional consultants is that they would never say they can do it all. They devote time to the clients to gain clarity on their problems and expectations. They have a predefined vision and set actionable goals for themselves and your brand. In your quest to select the best restaurant consultant, it is vital for you to monitor the services you will be receiving. They should be able to deliver an actionable step by step proposal in writing before you hire them. The services that you expect from a consultant and the efficiency with which they are able to deliver the proposal before implementing any program helps both parties avoid disappointment later on.
Whether it is the first time you are opening a restaurant, or it has been a long time since you have been in the restaurant business, restaurant consultants are valuable assets that are indispensable for your business. So, before you decide to hire the best restaurant consultant, follow these essential considerations and make a wise choice!