Poor customer service almost always results in bad comments from your customers. Even if your cuisine is delicious and the atmosphere is perfect, if your service fails to fulfil your clients' needs, they will probably never return. To solve this problem, you need to switch to cloud services. Let's talk about different ways in which a cloud POS can help in enhancing your customer experience and increasing the footfall of your restaurant business.
5 Ways To Enhance Guest Experience With A Cloud POS
Here are a few ways a cloud POS can uplift your customer experience.
1. Table Ordering App
Food ordering applications allow your clients to order from the comfort of their table, rather than having to queue up at the counter. You could be thinking, "Surely people wouldn't bother queuing to order; that's basically how it works," and you'd be correct. Unfortunately, for others, the sight of a big line may be a deterrent to dining at your establishment. When restaurants make digital ordering as straightforward as possible, customers will return, resulting in higher income for the business. Here are some reasons why your consumers would choose to order food using a table ordering app.
Customers would prefer to sit at a table and wait
One widespread misunderstanding about counter ordering is that customers prefer to spend less time waiting for their food after placing their order. However, most clients have enough common sense to comprehend that once their order is placed, it will take time before the food arrives. In reality, clients are frequently put off when they have to leave their group at the table to wait in line to place their order.
By letting your customers stay at the table, you're helping them to make the most of their time with the people they are with. Counter ordering disrupts your clients' social experience, whether it's a Friday afternoon drink with coworkers or a footy game with the lads.
2. CRM Module
Customer Relationship Management (CRM) is the strategy or technique of enhancing the revenue potential of a company's relationship with a customer. A CRM system, on the other hand, is a tool that gathers and processes crucial data from customer engagements and utilizes it to serve customers better and achieve customer retention. Let's see why the CRM module is considered useful for the restaurant business.

In the foreseeable future, a competent CRM system will be indispensable in compiling your clientele's data including contact information, frequency of visits, food intolerances, anniversaries, holidays, and even average expenditure per visit. This data is essential for better understanding your clients and developing more focused marketing strategies.
Effectively utilizing your CRM data can assist in segmenting groups for targeted marketing initiatives. Learning further about your consumer base is a critical step in developing more personalized communications strategies, whether via SMS, email, or push alerts.
Every consumer is important
You can still treat first-time clients as if they were regulars, even if you own a restaurant chain or have a lot of different eateries under your belt. When you use a single CRM system across all of your locations, it doesn't matter if a customer has visited one of your other locations before.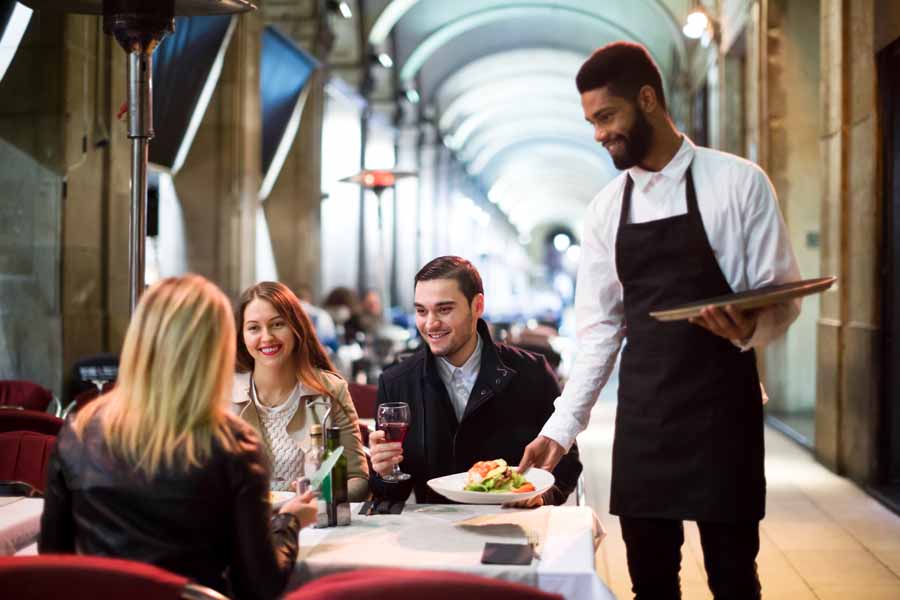 3. Online Ordering
The use of online ordering systems in restaurants and other industries is at an all-time high right now. One of the most effective restaurant marketing methods in the modern world is to offer online food ordering. With today's rapid technological advancements, the online ordering function is becoming increasingly important for enhancing customer loyalty and maximizing restaurant ROI. According to recent market research, this technique can increase sales by encouraging customers to visit your restaurant more frequently and, as a result, drive them to spend more money.
People are increasingly preferring to order online in the post-pandemic scenario. They prefer to appreciate and enjoy their delicious meals in the privacy of their own homes. With the rise in delivery orders, delivering a pleasant ordering experience will boost your restaurant's reputation and retain customers.
4. Maintain Food Quality Standards
Customers are typically drawn to restaurants by the quality of their food, which is totally dependent on the restaurant's kitchen staff. Two of the most critical phases in ensuring quality and consistency are recipe creation and ingredient sourcing. Restaurants usually have a fixed supplier who supplies ingredients and/or refrigerated meals to individual outlets (if they don't have a central kitchen) based on their requirements. This provides consistent high-quality meals throughout all locations.
5. Contactless Dining, Delivery, And Payments
The rapid adoption of a wide variety of contactless service models in the restaurant industry and beyond has been one of the many lessons of COVID-19. Contactless Dining strives to eliminate specific touchpoints that involve direct or indirect human contact, making the dining experience safer and more hygienic for both guests and restaurant personnel. 
Contactless delivery is a new delivery technique that has exploded in popularity as a result of governments around the world enacting strong social distancing legislation. To avoid any kind of personal interaction, a delivery executive places an order at the customer's doorstep in this type of delivery strategy. 
The cashless restaurant trend is a benefit in disguise because it eliminates the need for delivery personnel or customers to touch currency. As a result, the restaurant business is catching up to the cashless payment trend. Digital transactions are convenient, secure, and dependable. There are no discrepancies because they are properly registered. You won't have to worry about incorrect reconciliations any longer.
Implementing responsive changes in restaurant operations through the use of cloud POS can help you provide the finest eating experience to both new and returning consumers. To put your best foot forward, you can do anything from figuring out how to get safer, low-contact dining-in options to working out how to provide smooth meal delivery.