A good restaurant location is crucial to its success. A lot of thought and planning goes into deciding the location, and there are many factors that must be considered before doing so. This article compiles a complete restaurant site selection checklist that restaurant operators in the UAE must refer to before finalizing the restaurant's location. 
Things to Consider During Restaurant Site Selection In The UAE
Consider the following points while deciding the right restaurant location in the UAE. 
1. Market Research
The first step is to conduct market research and location analysis. The area where you decide to open your restaurant must be scrutinized on all levels: starting from the current competition to potential footfall.
It is highly recommended that you do a demographic survey to understand and identify the potential customer base and their eating preferences. It is also a good idea to identify your existing competition. If a competitor is doing well in the selected area, there is an established customer base in that area. You only need to figure out how to funnel the customers from your competitors to your restaurant.
2. Front Location 
Choosing a front location can do wonders for your restaurant. A restaurant established right at the front of a building has maximum visibility and generates the highest footfall compared to the other areas. Customers usually choose a restaurant that is located in close proximity to their offices or entertainment centers. If your restaurant is not readily visible or requires customers to take a detour, chances are that they would miss your restaurant altogether.
3. Upper Floor or Rooftop Location
Even though rooftop restaurants are a favorite among customers, there are some hassles involved in them. Typically while procuring a trade license, the condition is that rooftop restaurants must not have a kitchen on the top floor. Therefore, you must have another level to set up the kitchen. Upper floor locations must ideally be avoided during your restaurant site selection process. Rooftop locations may also have less visibility, but they anyway attract customers for the overall ambiance and experience. 
4. Size
The overall location size is an essential factor that is to be considered during the restaurant site selection process. A cramped up space to accommodate more customers can backfire and drive customers away. The size of the restaurant may not necessarily indicate the size of the dining space. Restaurant sites should be big enough to accommodate all the kitchen equipment such as walk-in freezer, cooking stations, etc. requiring large spaces. Depending on your concept, you must decide the size of the seating area.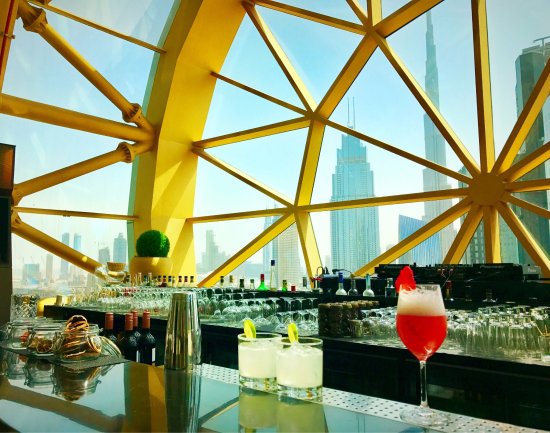 5. Access and Parking 
Easy accessibility to the restaurant and parking lots is an essential aspect of restaurant site selection that must not be ignored. If your customers cannot reach the restaurant quickly, they are more likely to choose a different restaurant to dine-in all together. Parking is also an essential part of the location, so while finalizing the restaurant location, remember to keep a designated space for parking.
6. Building Amenities
Check whether the building or complex you have chosen for your restaurant has the desired amenities. Complete power backups, robust infrastructure, fire safety systems, etc. must always be checked before selecting the restaurant building. Having a bathroom is also a must in the restaurant and must not be ignored during restaurant selection.
7. Budget
Choosing a restaurant site that fulfills all your requirements and is affordable can be a daunting task in a competitive space like Dubai. Therefore, it is one of the biggest challenges of setting up a restaurant. All the factors mentioned above are significant factor in price negotiations.
Prime locations with better facilities cost more. Even though the right spot is essential, it does not indicate that you must spend a fortune on the restaurant site. The cost of your restaurant site must never exceed 10% of your revenues. 
Restaurant site selection is one of the first steps of setting up a restaurant. The success of a restaurant is heavily dependent on the location and must be chosen carefully. Implement these practical tips and select your restaurant location in the UAE wisely.