With consumers shifting away from the dining-out trend towards home delivery services, technological growth has paced up in the sector. Food delivery services are currently leading the online marketplace. According to statistics, the online food ordering marketplace's total revenue is expected to grow at 8.8% until 2024. Food delivery businesses are continuously acquiring a substantial number of new customers each day. With the evolving market base and future opportunities, many food delivery startups and businesses are entering the market with higher thrust and push, thus making the marketplace competitive and challenging for the firms to capture. This article discusses some key challenges that food delivery businesses face today.Before we get to that, let's look at the trends ruling the F&B industry post the pandemic.
1. Food Industry Trends to Watch out for in the Post-Pandemic World
Due to covid, a lot of sit-in restaurants converted themselves to Ghost Kitchens or Delivery-only outlets. It is expected that this trend of global online food delivery services will continue to persist, and this segment will grow at an annual rate of 11% to amount to $192 billion by 2025, according to a Business Wire report.
Vegan food has become all the rage, so we can expect to see a rise in 'Vegan Only' food delivery joints in the future. Another trend to look out for is Distribution 4.0, in which suppliers partner with multiple aggregators/e-comm delivery companies to ensure wider coverage of markets, while focusing on branding, marketing, and in-store merchandising. Amazon has announced multiple tie-ups on these lines.
According to Statista, the F&B e-commerce users are expected to grow by another 800 million globally by 2024, and the Platform-to-Consumer Delivery market segment will profit the most by growing to a volume of $208 billion in 2022.
2. Biggest Challenges Faced By The Food Delivery Businesses Today
Let's look at some of the critical challenges faced by the food delivery industry today.
i) Shifting Customer Preferences
The ultimate aim of any food delivery service would be to grow its market share by offering the best possible value to customers at the least possible cost. Food delivery market players have elevated the marketing game to such a level that customers are spoilt for choice even as competition grows. This is making the customer base unstable and is affecting brand loyalty. In a quest to control customer attrition, food delivery businesses are deploying marketing strategies and tactics to increase engagement.
ii) Unstable Market Prices
Apart from the customer base, food costs are also highly volatile. Several factors affect the prices in the food industry. Businesses dealing in food delivery often cannot track or keep up with market prices and struggle to find the right pricing strategy.
Along with inflation and rising revenue deficits of their partners, food delivery services also have to focus upon adopting offensive or defensive pricing models to deal with their competitors. This puts even more pressure on margins and affects profitability.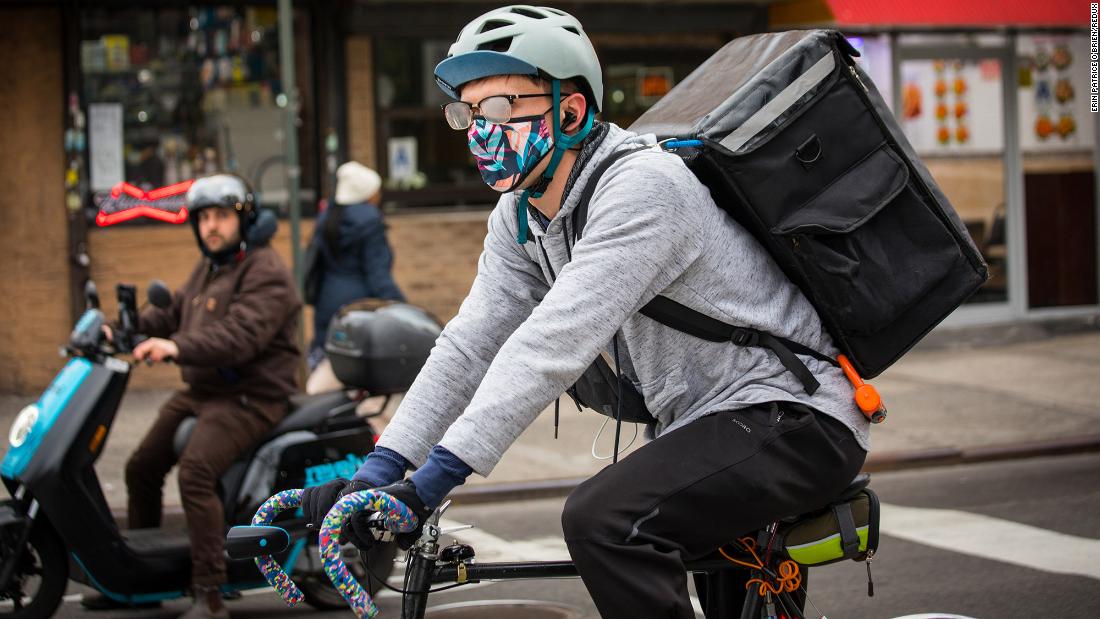 iii) Adhering to the Food Quality Standards
Due to a massive demand for online orders, delivering food from a restaurant far away from the customer's place while maintaining the utmost quality becomes highly challenging for the delivery partners. The difference in the food that is served in the restaurant premises and the one being delivered to one's doorstep creates a significant loophole that food delivery companies should strive hard to overcome.
iv) Managing Customer Expectations 
Regardless of how big the market captured may be, it's a failed attempt if the businesses are unable to satisfy customer needs. The customer satisfaction factor herein is not the responsibility of the delivery partners alone but the ones working at the point of origin, the restaurant staff. Thus, it is a challenge to fill the gap that exists between delivery partners and restaurant owners to work together and meet customer expectations proactively.
v) Improper Food Handling
One of the most significant issues that delivery drivers face is mishandling orders because of a lack of training. Only a few food delivery companies have proper measures in place to ensure that their drivers handle food properly. The lack of hygiene leaves many customers concerned, and that is one of the main reasons why restaurants must ensure proper training to optimize the food delivery experience and retain control over delivery times.
vi) Threat Of Bigger Players
An already established food delivery player that is popular among the masses takes up a bigger market share and leaves very little room for the other players to compete. This poses one of the biggest challenges for the small and upcoming players in the market to gain a large customer base with a higher value.
vii) The Logistics Dilemma
The logistics challenges faced by food delivery startups are immense. Whether to keep the delivery radius restricted to a few areas or cater to wider geography, the scope of getting higher orders from a specific area, allocating the right number of vehicles, ensuring the food quality, etc. are some of the critical logistics-related issues that food delivery companies face. Restaurants & delivery services must keep all these parameters in mind while deciding upon the last-mile logistics model.
To address these challenges, food delivery services must think of better solutions that can lead the delivery marketplace to further development and growth. Some of the suggested solutions are:
Proper resource management methods can lower operating costs and boost the functional efficiency of the delivery business resulting in higher customer satisfaction.

Customer-centric marketing strategies

Keeping up with the market trends and continuously upgrading their business strategies to adapt to the new trends.

Higher levels of responsiveness, customer friendliness, and great support.
Over the long term, online ordering and doorstep food delivery will continue to prosper, and the need of the hour is keeping the interests of the customers in mind!