Customer segmentation is the process by which a company assesses its customer base, discovers commonalities such as age, behavior, preferences, or expenditure history, and divides them into segments for communication reasons. 
By segmenting your audience, targeting your offering, and positioning the restaurant correctly, you'll find a much more predictable flow of customers. Research confirms e-mail campaigns sent to segmented audiences enjoy 14% higher open rates.
Hence, a tailored communication method will be more successful than sending the same message to every customer in your database. Segmentation and target marketing can help you:
better engage your consumers to understand their demands and needs and then fit them into your program. 

create loyalty to make customers feel like they are important to you and treat them as VIPs. 

boost customer lifetime value 

increase your return on investment
According to Hubspot, segmented and targeted emails generate 58% of all revenue. For instance, you'll be more effective at increasing email content engagement if you personalize your restaurant's message to speak directly to the receiver utilizing restaurant customer segmentation. 
Moreover, you have a golden ticket when you combine consumer segmentation data with point-of-sale data. Here are some advantages of segmenting your restaurant's customers and how it may help you enhance your overall digital performance.
Here's How To Do Customer Segmentation Right — And What You Should Next 
Businesses use customer segmentation strategies to build more successful marketing tactics. They construct distinct methods to offer the best results for each segment, utilizing sophisticated software to acquire and evaluate data depending on those subcategories. Here is how you can segment your customers and have the best results: 
1. Market Segmentation 
It is the technique of segmenting your target market into manageable groups. Market segmentation divides a market into subgroups based on demographics, requirements, priorities, shared interests, and other psychographic or behavioural characteristics that help to understand the target audience. 
There are many ways to segment markets to find the right target audience. Demographics, Psychographics, Geographics, and Behavioral, are considered the four main types of market segmentation. Here's a quick glimpse into each segmentation: 
Demographics
People with comparable traits are assumed to have similar living patterns, likes, and interests, which will affect their shopping habits. Demographics are frequently coupled with other segmentation techniques to establish target populations with the highest chance of buying their products. 
Psychographics
Psychographics is an excellent complement to demographics since it identifies why people make certain decisions. The more you learn about what makes individuals tick, the more you'll be able to build on the list above and develop precious customer groups.
Behavioural 
This market segmentation explains particular phases in their ideal customer's purchasing process, such as what they want, why they want it, the advantages they seek, and how they achieve their goals.
Geographics
Target local neighbourhoods or particular business districts in your location to go super-specific with your consumer segmentation. You may advertise specials that bring these communities together by bringing them through your doors.
2. Loyalty At Its Best 
Loyalty comes in handy when you must sell to a new market. Your customers understand your business, so create a preferred customer program to reward your loyal consumers. 
Make customers feel like VIPs so that your business attracts new customers and they join your loyalty program. Establishing a customer loyalty program for your restaurant is one approach to persuade diners to make your establishment their go-to destination.
3. Your Service Matters 
Your market segments can and should have a significant impact on the sort of service you provide. Poor customer service can potentially kill a business even with a great product and price. Segmenting your customers and ensuring that you're providing service in a relevant and positive manner increases your chances of making a profit. 
As Adobe wrote, 42 % of customers say they're ready to pay extra for a more welcoming and friendly experience, and 52 % state they're likely to pay extra for more efficient and speedy customer service. So service matters.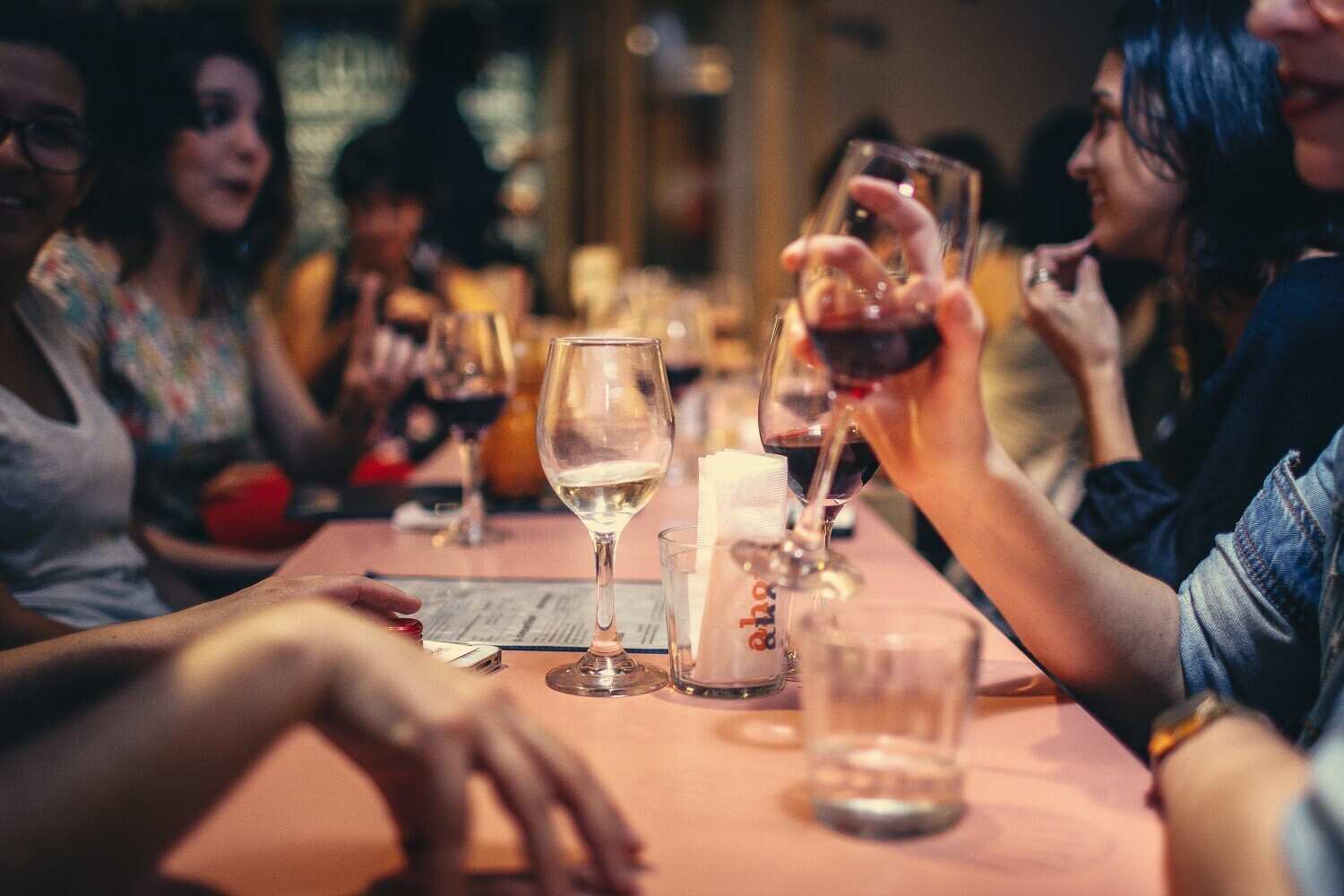 4. Products And Not Just Menus
The fast spread of the coronavirus has impacted every area of the economy in recent months, but the hotel business has been particularly severely hit. As restaurants throughout the country go from full dining rooms to selling takeaway and even temporarily closing their doors, there is a lot more involved than just serving your customers with food. 
With companies having excellent product ideas, widen your market by selling unique products that are customised to your restaurant and brand. One example of a go-to sandwich spot in New Orleans is Turkey and the Wolf. They sell their trucker hat which has catchy details of their restaurant which attracts customers to their name. 
Benefits Of Customer Segmentation 
Successful product designs, launches, marketing messaging, advertising, and other essential marketing activities start with segmentation. Companies devote significant resources to gaining a thorough grasp of their target customer's concerns and address those issues with valued products and services. So, after investing time and effort into customer segmentation, what are the benefits for restaurants? 
1. Better Advertising Campaigns
When companies precisely know their audience, and what they want, they spend billions of dollars on marketing and advertising. As a result, marketers are increasingly gathering massive quantities of data about their target audience to guarantee that their marketing messages appeal to the right consumer at the right time for the appropriate items. As a result, you will increase cross-selling and up-selling by better understanding what your customers are buying. 
2. Identify New Trends And Opportunities
Market segmentation is all about figuring out how a target market behaves. Marketers must determine which trends are fresh possibilities and which will vanish overnight as new trends emerge. For example, marketers may acquire more information via social media and tailor messages to customers depending on their social media activity. 
However, scaling and personalizing marketing based on individual social media participation is almost difficult. According to Hootsuite's Social Trends 2021 Report, "social media segmentation can offer richer, more relevant, and more emotional foundations for defining audiences beyond simple demographics." Social media is, therefore, excellent for identifying affinities between customers and celebrities.
3. Build The Trust 
Companies aspire to do more for their target market than merely sell things. By identifying your customers' needs, you can market what offers compelling reasons for a return visit. Customers develop – brand trust when they are familiar with, appreciate, and regularly buy a company's products. 
With customer segmentation, you can identify which audience is more likely to buy not just once but also to make future purchases. Apple device users, McDonald's customers, and Starbucks coffee drinkers are just a few examples of brand trust and loyalty. Customer segmentation helps understand the ideal customers' problems and behaviours and creates solutions that build a long-term brand trust that benefits both parties.
The decisions made by customers are evaluated to determine outcomes of what they want and need. Customer segmentation allows you to increase conversions, engage your target audience through cross-team initiatives and interact with consumers more effectively to fulfil their particular requirements.