With the increase in disposable income and the demand to dine out, there are many fine-dining restaurants being established. A fine dining restaurant does not dwell on high footfall, but the frequency of customer visits. Since the Average Ticket Size is high in the case of fine dining restaurants, customer retention becomes all the more important. 
People who like to visit a particular restaurant usually go back to the same place if they feel special and valued. As a restaurant owner, you need to be sure enough to pay extra attention to the strategies that retain your customers so that you constantly generate revenue.  
The Need For Customer Retention At A Fine Dining Restaurant
It is essential to understand why a customer would want to go to the same restaurant again. This consumer behavior is deeply observed and studied by NRAI. According to NRAI India Food Services Report, quality of service, the specialty dish, the overall ambiance of the place, loyalty campaigns (redeemable points and so on), and some other marketing strategies make customers want to come back to the same restaurant. 
As a restaurant owner, you must look at an overview of all these reasons and try to work on each of them. It is reported that 23% of consumers tend to go back to the same restaurant just because of the good quality of their food. 
Customer retention is mainly needed because customers have abundant options to choose from. Therefore, the right first impression makes things easier for your restaurant in the long run. Another reason why customer retention becomes so important is that building a particular brand takes a lot of time.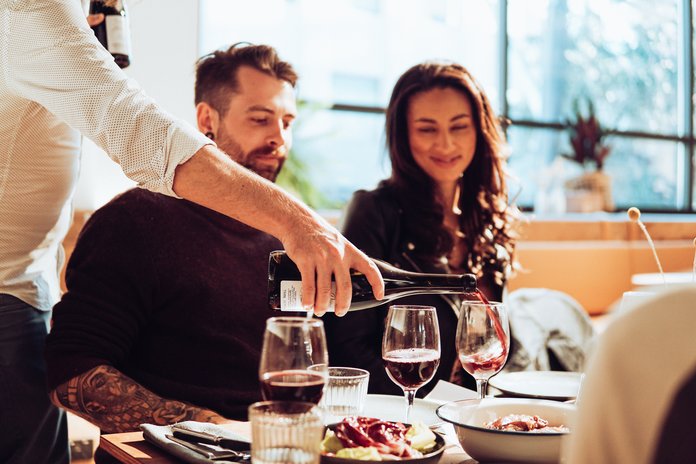 Steps To Improve Customer Retention At Your Fine Dine Restaurant
Once we have established the importance of customer retention for a fine dining restaurant, you must look at the steps to improve it. There are a zillion ways how you could make your customers valued at your restaurant. There is no math to this, a simple smile at your customers could go a long way. However, here are some strategized steps that you could take note of while taking care of your customers. 
i) The Use Of Technology To Improve Your Service
The convenience and ease of ordering, billing and making reservations with the incorporation of technology makes a consumer come back to the same restaurant time and again. Here is how you can employ technology to improve your service, and thereby increase your customer retention. 
a) Reduced Wait Time – For a fine dining restaurant, waiting in queues to get seated can be a major turn off for guests. With the help of smart POS integrated Table Reservation, you can not only reserve the table for your guests but also forecast the exact time it would take to seat them. This level of transparency helps you retain your customers and also results in a reduced number of cancellations.
b) Efficient Kitchen Operations – Serving excellent food quickly is the main priority of restaurants everywhere. For a fine dining restaurant, this becomes even more critical, since you would be serving a variety of menu offerings and even several course meals. This is where the role of technology comes into the picture.
With a POS integrated Kitchen Display System, you can track the time the order is placed and the exact time it takes to prepare each item. Based on this data, you can optimize your efficiency in preparing the food and ensure that your customers dont have to wait for long for their second course. As soon as the order is prepared, your wait staff is notified, and they can pick and serve the food instantly.
c) Eliminating Manual Errors – By incorporating smart handheld POS tablets, you can enable your servers to accept the order directly into the POS. The orders are instantly reflected in the Kitchen Display System thus eliminating the scope of manual errors in sending the order to the kitchen. Any special requests or notes are also updated in the POS and are simultaneously appear in the KDS.
For instance, if a guest has a specific allergy, the server can add that comment in the POS while placing the order which will be visible to the chef in the kitchen.
(ii) Seek Feedback For Identifying The Lag, If Any
The first and foremost is getting elaborate feedback from the customer. You could have a detailed feedback form, including the right set of questions. This means the more specific and personalized your questions are, the better it is for you to analyze your plus and minus points, and work on them subsequently. What you need to remember is that the feedback form needs to be short and crisp, but also should have the potential to extract information. 
A POS integrated feedback form suggests valuable questions that you could ask your customers. These questions could be on each of the dishes that are served to the customer, asking about the freshness, quality, presentation and everything that revolves around. 
For instance, instead of asking "how did you like the food?" on the feedback form, you could ask something like "How was the ravioli? Do you have a suggestion for the chef?" This would make the customer pen down their honest suggestions and the kind of feedback you're looking for. Ask about the services and discounts offered as well. 
iii) Incentivize Your Customers 
It is a great idea to start incentivizing your customers to retain them to your brand. Since there isn't high footfall at a fine-dining, you could actually remember your frequent customers. If you don't want to rely just on your memory, you could also check this using your CRM software. 
The software would have names and contact details of the customers, ensuring that they get some kinds of discounts if they visit you again. Using customer information like their birthdates, favorite dishes and their contact information can actually help you make your SMS/email marketing game. 
You must ensure that these incentive programs or customer loyalty programs are promoted well enough to create a better impact. Customers are generally happier when they receive personalized emails instead of spam-like offer emails and monthly newsletters. For instance, sending a 'happy birthday' mail along with a discount would be better appreciated than a general offer-related mail. 
The CRM software also helps you categorize your customers on the basis of the frequency of their visit, and thereby have a priority list. You can create personalized offers for such guests and promote them through emails and SMS.
iv) Focus On Staff Retention To Improve Customer Retention
There are a lot of instances where the waiters or the first line of the staff remember their customers through their faces, due to a limited footfall. This not only maintains a strong bond but helps in bringing the customer back. 
This is why retaining your staff at your restaurant actually impacts customer retention more than anything. Most restauranteurs do not put much of their attention to staff training or making their staff feel important and in turn, lose out on their frequent customers. This is why it is always suggested to focus on staff retention. 
This could be done by constantly analyzing their performance through their table turnover number, the feedback their customers give about them, the discounts they offer, the accuracy of the order, the wait time, and so on. Once you identify your staff's growth through analysis, you must find a way to incentivize that. This ensures staff retention to a great level.
v) Improve The Quality Of Your Customer Service 
As mentioned, a major chunk of customers tends to be retained only by a good quality customer service. Fine dine restaurants need to be at the top of their game to satisfy their customers. This could be achieved by following the most cliched but effective steps. As a first-line staff, you must have an excellent memory and be able to recognize a regular customer by their faces.
Since greeting with a smile has more impact than you think it would, you must always ensure that your staff is presentable when they go in front of the customers. You must also never keep any of your customers waiting. This not only makes them furious but also brings a bad name to your brand. Another thing to be taken care of is the celebration of your customer's birthdays, anniversaries or any special occasion at that. This would make your customers feel valued and make them want to come back again.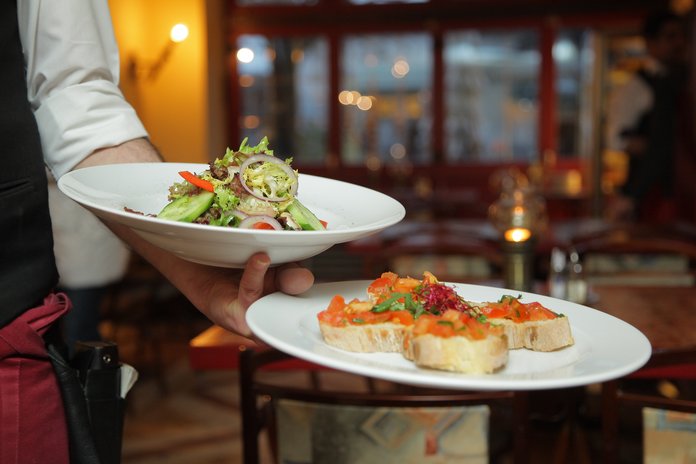 vi) Run Powerful Marketing Campaigns 
Another way of acing your customer retention game is to work extensively on your promotional campaigns. Having the right promotional campaigns set at the right platform actually helps you in improving your brand image and gaining trust within your customers. 
a) Social Media Presence – Social media has emerged as a powerful medium for increasing brand awareness and hence customer retention. For instance, you could start by mentioning seasonal promotional campaigns on your Instagram story or have an interactive video made for the same. Your campaign must be named in a catchy way, which is also easy to remember. Identify the right hashtags to reach a wider organic audience on Instagram. 
Since most customers are now on all the social media platforms, it is a great way to generate engagement with them. Promotional campaigns like 'Oktober Fest' of Beer Cafe create a huge buzz among customers and successfully increase sales for the brand. 
b) Monitoring Online Reputation – Online reviews and feedback actually play a critical role in getting customers to keep coming back. Ensure that you encourage positive reviews and handle negative ones with care.
Plus, you need to have sponsored promotions with the online food aggregators like Zomato and Dineout, as they can be a game-changer for you. Customers generally reserve a table or look at the ambiance of your restaurant online before visiting the place. 
Therefore, collaborating with such sites can actually be beneficial for you. Work on your ambiance pictures and call influencers for generating some reviews and buzz on the internet. 
c) High Employment Of User-Generated Content – The employment of user-generated content on your social media handles helps you connect with more people and gives it a personal touch. You could actually incorporate some customer testimonials on your page to make it more effective. It also incentivizes the customers giving feedback and creates better engagement. 
All in all, customer retention is highly essential for a fine dining restaurant. Working on retaining customers by following these steps would actually reflect on your sales and revenue numbers.