Considering the high consumer demand for plant-based dishes or healthy food, there is a massive wave of changing trends observed in the restaurant industry. Consumers are becoming more aware of the environment, and thereby willing to contribute to help the environmental cause. Looking at the way millennials react to climate change and sustainability, a lot of restaurateurs have started incorporating sustainability into their business. Whist creating an eco-friendly restaurant space, restaurateurs often lose out the creative spark. Let's dig in to find ways of being creative while opening an eco-friendly restaurant. 
Incorporating Creativity And Sustainability Into Your Restaurant: Tips For Restaurateurs
It is statistically proven in a study conducted by The Nielsen Company, that about three in four millennials are willing to pay more for sustainable products and services. However, to incorporate sustainability into your business, it might lose its creative appeal. You mustn't create a dull ambience or dishes for your customers while focusing on the environment. 
One thing you need to note here is that taking care of the environment and incorporating sustainability is a part of every restaurant's Corporate Social Responsibility. But only a handful of them practises such activities at their restaurant. 
Let's take a renowned restaurant, for example, Byg Brewski from Bangalore. One of their primary goals has always been focusing on sustainability. This is why they use bamboo straws instead of plastic ones. In fact, the entire 65,000 sq. ft restaurant property is plastic-free. Along with that, the staff aims to reuse and recycle anything and everything.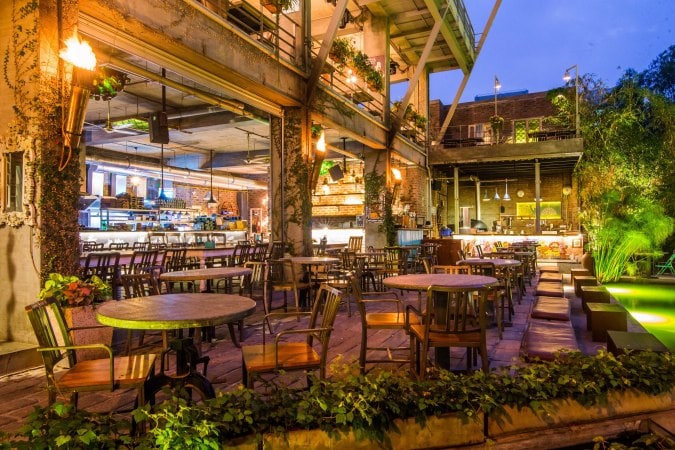 Along with that, they use orange and lemon peels to decorate their drinks. There are so many more examples of their day to day activities that focus on incorporating sustainability. This is just one brand that's been talked about here. So many more restaurants include a lot of eco-friendly practices at their restaurant, and they take it pretty seriously. 
We have therefore listed a few creative ways that you can pick up to incorporate sustainability at your restaurant, and still not bore your customers. 
Seasonal menu (Daily fresh products from local suppliers) 

Traditional Cooking Systems 

Reducing Waste 

Manage Your Food Portion On the Plate 

Install Water-Saving Equipment 

Chemical Free Products For Cleaning 

Sustainable Furniture And Utensils 

Hire Educated Staff To Maintain Processes 
Let's dig into each,  one by one! 
Buying food from local vendors helps you reduce your carbon footprint. If your food comes from a local supplier, you tend to travel for a shorter distance, and thereby spend less energy on fuel. An exciting outcome of this practice is that you can easily offer your customers seasonal menus, varied dishes, and incredibly fresh ingredients.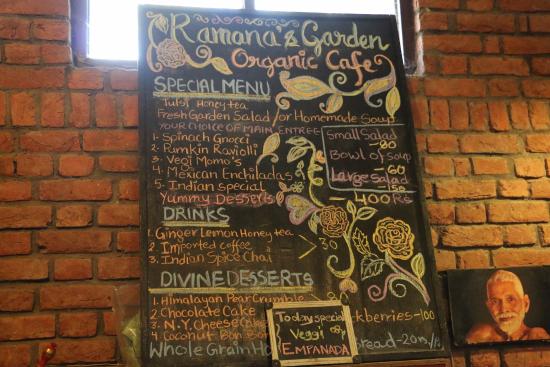 In case you aren't able to get in touch with a local supplier, you must order in bulk. The bulk ordering excludes perishables. 
2. Traditional Cooking Systems
Traditional cooking systems tend to have less adverse effects on the environment than the modern ways of cooking. For instance, cooking your food in mud pots instead of the utensils you use at your restaurant. If your restaurant still demands the use of modern ways of cooking, you must stick to appliances that have a high rating on energy saving.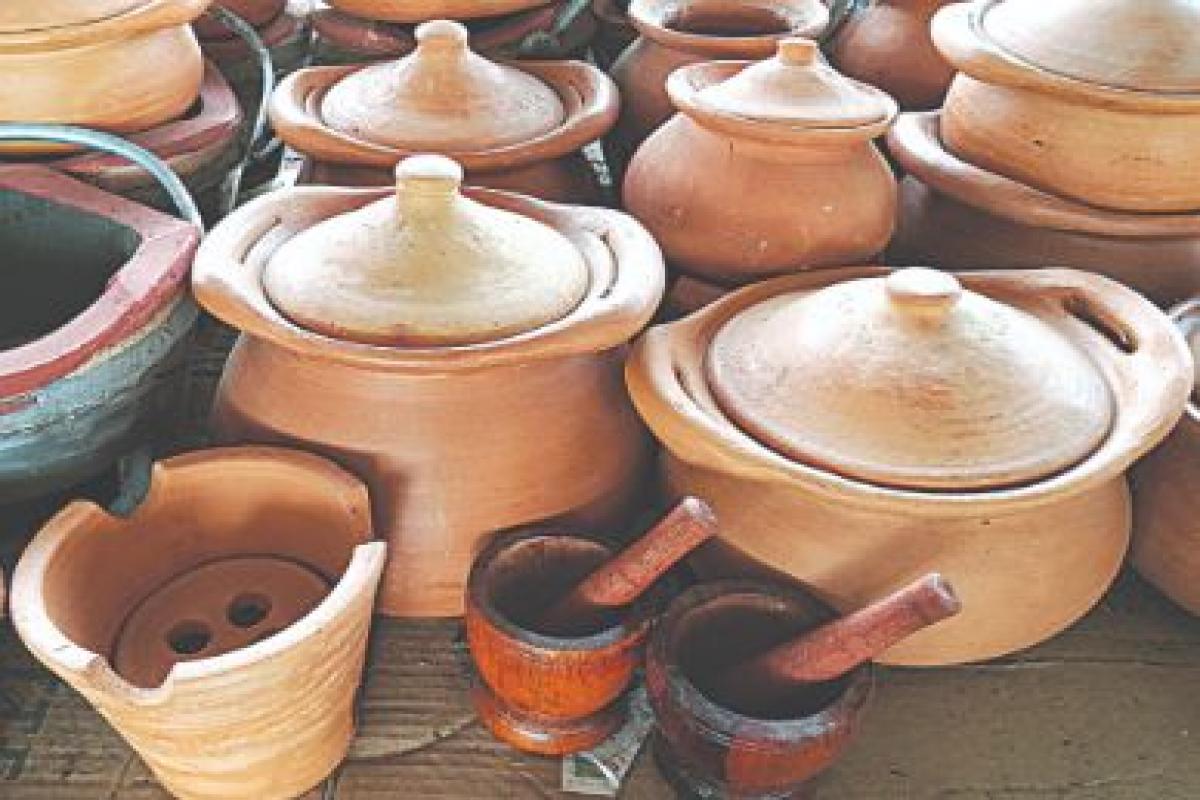 3. Reducing Waste 
Zero waste food has been one of the most exciting trends of 2019. Several restaurateurs have been trying to work rigorously to achieve zero wastage. A lot of technology input, a planned strategy, and a trained staff together bring about almost zero wastage from your kitchen.
A bi-product of that process is a decrease in your food costs. Since being sustainable is managing your resources better, you bring down your operating costs by a significant margin. So, isn't that a win-win? 
4. Use Recycled Material To Serve Your Dishes 
Restaurant crockery is an important aspect of making your dish look presentable. While a lot of restaurateurs try to focus on getting quirkier crockery on the table to attract their customers, using crockery made of recycled materials adds to the aesthetics of your restaurant brilliantly. What you can do is use bamboo straws and avoid plastic as much as you can, and use plates that are recycled.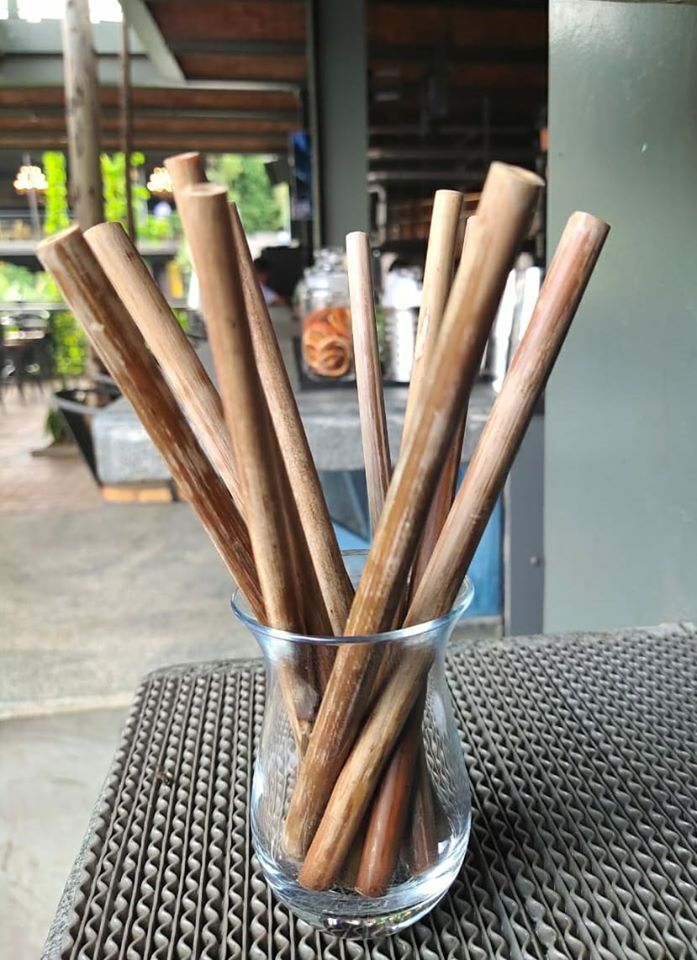 5.Manage Food Portion On The Plate 
While you may have ensured that there is minimum wastage of produce in your kitchen, you need to continually keep a check on how much your customers are wasting. If you perpetually notice leftovers, it's time to rework your portion sizes. 
All you need to do is observe the number of leftovers, and then think of the right food portion on your plate! You might also invite customer feedback.
If you're still struggling with figuring out the right portion size for your dish, here's a tip for you. Take help from your data! Your customer's feedback is your most prized possession. Analyzing it from time to time helps you in improving many of your restaurant operations as well. 
6. Install Water-Saving Equipment 
Almost all aspects of restaurant operations require continuous usage of water. From cooking to washing dishes to bathrooms, maintaining plants, regular cleaning, and hygiene, all of it involves freshwater. According to a report, an average restaurant uses as much as 3000-7000 gallons of water daily. It was also observed that Quick Service Restaurants use about a third of the total on average. However, the water consumption may vary as per the table. 
This means that in a year, the average water consumption in a typical restaurant is around 2 million gallons. Apart from the fact that this involves a lot of money, such intensive use of freshwater has a direct impact on our environment. 
Understanding the intensity of the problem of water scarcity, that most people don't even consider in their daily lives, is crucial. A good thing that we can tell you is that there are multiple ways you can help conserve water or use it efficiently. 
Here are a few of them: 
Install low-flow faucets in your kitchen and bathrooms. In an ideal scenario, you should be installing touchless sensor faucets to prevent any wastage. 

Set water catchments and reuse mechanisms

Keep plants that require less water to be maintained. 

Use energy star qualified kitchen appliances, like dishwashers, ice makers, and steamers. 

Install water-saving toilets and urinals at your restaurant. 

Do not serve too much water, if it isn't required. For instance, you can serve the customers water only once they ask for it. 
7. Chemical Free Products For Cleaning 
The conventional ways of cleaning and maintaining hygiene at your restaurant have turned out to be pretty harmful to the environment. What you can do to make your cleaning practices green is to swap out the conventional cleaners.
Instead, you use the three R's at your eco-friendly restaurant -Reduce, Reuse, and Recycle. 
For instance, you can swap your regular toilet paper with chlorine-free recycled paper; you can buy mats that use recycled materials and recycle a lot of glasses, wood boxes, and cardboard that you would otherwise throw away. 
8. Sustainable Furniture And Interior Decor 
There are so many ways to ensure that your place uses the least possible energy and resources. This applies to the interiors, lightings, and restaurant appliances. 
Let's look at a few ways you can try to maintain sustainability at your restaurant. 
Install Energy star qualified windows.

Make sure to buy furniture that has rapidly renewable wood like bamboo or FSC certified wood. 

Use organic cotton instead of the conventional one 

Use energy-efficient lighting. 

Along with that, ensure that you put all your office appliances into one power strip so that it's easy to turn them off/on. 
Here are examples of a few restaurants trying to maintain sustainability at their restaurant while ensuring that they are creative in the process.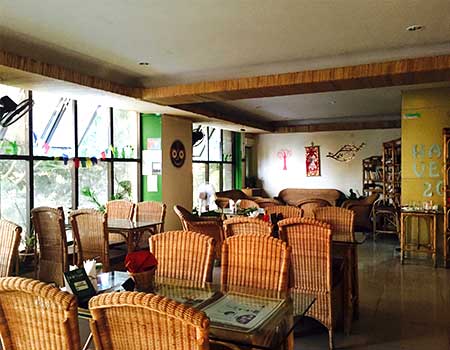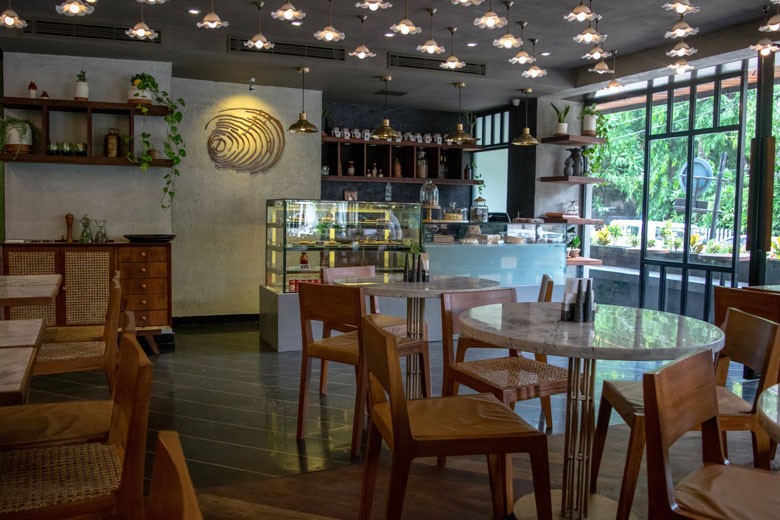 9. Hire Educated Staff To Maintain Processes 
Your staff members play a crucial role in adapting new processes, especially when it comes to sustainable activities. You need to train your staff and teach them the importance of creating an eco-friendly restaurant. 
Apart from the ones mentioned, there are so many more ways to incorporate eco-friendly practices at your restaurant. One thing you need to take note of is ensuring that your customers know about your methods. Not only in terms of marketing your brand but also to make them more aware of how they can contribute to protecting the environment. Practices, like donating surplus food instead of throwing IT away, and trying to reduce your waste, can create a significant change in the attitude of society towards sustainability and environmental consciousness.