An industry analysis in the simplest of terms is analysing and understanding various features of the industry you are planning to enter. It focuses on researching your market, competition and other industry trends in order to make a sound business plan for your restaurant venture. Though it seems complicated in reality it is not too difficult, basically do-able and very important as it will create the backbone of your restaurant business plan.
A Step-by-Step Guide to Industry Analysis for Creating a Restaurant Business Plan
Here is a step by step approach to doing the Industry Analysis for your restaurant business plan.
1.    Look At What Has Been Done
The best way to start an industry analysis is to look at other reports and research that has already been done. This will give you an idea of how and where to start and which areas to focus on. The only thing that you are not supposed to do is eliminate the idea of conducting your own research and totally rely on second-hand sources as market trends are highly volatile and slightest of difference can mean huge losses. For a restaurant business, you should look at the food & beverage industry trends to identify which restaurant format is on the rise and the market projections for the years to come. There are several consultancies such as the Redseer Management Consultancy that release industry reports.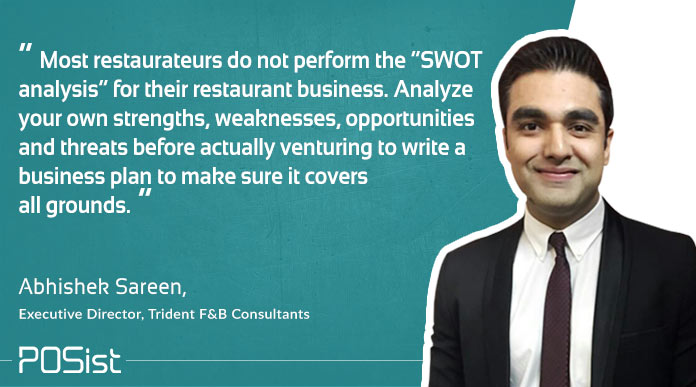 2. Decide your Industry Subpart
If you have only decided on starting something in the food industry but have not yet decided what to start, the second step is understanding that every industry has a subpart, especially the F&B Industry. This essentially means deciding what your restaurant format is going to be.  Market Industry analysis and business plan for a cafe will inherently be different from that of a food truck or a restaurant. Decide which part you want to approach and then start your own market research to create your unique restaurant business plan.
3. Analyse your Target Audience
Before deciding where to open a restaurant, decide who you will serve. Your target audience is the crux of your market research and industry analysis. Depending on who you will serve will determine every decision that you will make ranging from costing, menu design, interiors, suppliers, competitors, even the location of your restaurant. The power that your suppliers and consumers will exercise is also an important part of your market research which will be explained below. The key here is that everything will depend on your target consumers. If you have chosen to serve businessmen and corporate employees, your location will depend on where most companies are located, your suppliers will be a tad bit more expensive as these people care about quality but at the same time you can not go overboard as they also do not want to burn a hole in their pockets. Your entire analysis would change.
4. Analyse Your Location
The locational analysis in a restaurant business plan includes deciding where your restaurant, cafe or venture will be located. It is crucial to understand that just because one type of location has worked for someone it is not necessary that it will work for you as well. Mostly thriving markets or campus areas offer a good starting point to open a restaurant as they have a huge footfall but before going forth with basing your business plan on a tried and tested location understand why that location has worked. Analyse the already existing restaurants, see what sort of restaurants they are and look at the type of consumers that visit the area, for example, a university campus which offers guaranteed footfall maybe a disastrous location for if you are planning to open a fine dining family restaurant. At the same time, a cheap and cosy outlet may not do well in a posh residential area as people there would rather prefer luxurious restaurants and not mind paying extra for it.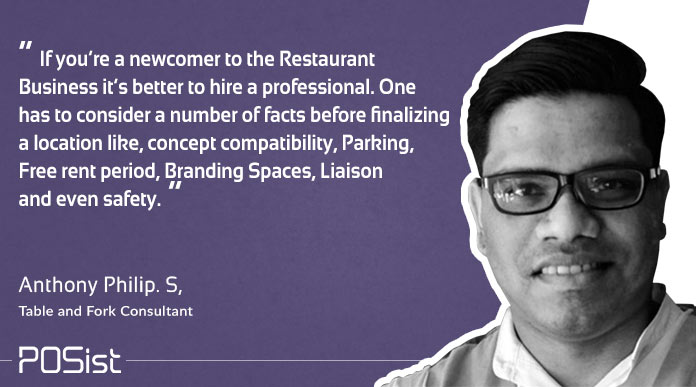 5. Analysing Competition
There are a lot of restaurants in town and it is safe to say that because of the similarity in concepts not much difference exists between you and your competitor. In such a scenario analysing competition is the most important part of your restaurant business plan.  Talk to your competitors and understand what they do and don't do. The don'ts are far more important. Look at the way they manage little things like how they design their menu or how they price different things. You may just stumble upon your own USP while analysing your competition.  Do not forget that existing and visible competition is the only threat that you face.  
A competitive scenario can only be successfully analysed by using Porter's Five Forces Model. It includes:
(i) Barriers to Entry
How difficult it is to enter an industry determines not only what all you must to enter but also how easy or difficult it is for others to enter. If it is extremely easy to enter an industry it means that in future you will face a lot of competition as your rivals are not just existing restaurant chains but future restaurateurs as well. If the entry is difficult it means that competition would be limited but your job of entering the industry is just as difficult.
For a restaurant, there is almost no barrier to entry, which makes the competition even tougher.
(ii) Supplier Power
A huge way of running a successful restaurant lies on margins existing with the suppliers.  It is possible to give cheaper service to your customers if a greater profit margin exists with your supplier which enables you to get a competitive advantage. But if the supplier has a greater power of letting you go as his customer then that is not possible. The amount of power that supplier exerts is the invisible force that may drive your restaurant. Analyse it well and pick your suppliers carefully.
(iii) Power of Customers
Even customers exercise a huge power over your enterprise. A huge number of customers and their preferences can make or break your business especially if similar outlets exist. Thus, it becomes essential to keep your target customers and their behavior and preferences in mind while writing your restaurant business plan.
(iv) Substitutes
Substitutes are different from competitors in the sense that in an industry substitutes are providers of services that are basically different but can be used in place of yours, for example, Chinese food from a food truck is a substitute for Chinese food from a restaurant. Everyone in the industry fights from these substitutes. Analysis of how low the cost of shifting is in case of availability of a substitute is crucial, for example, people who frequent fine dining restaurants would not shift to a food cart easily but those who frequent food trucks will.
(iii) Competitive Scenario
As mentioned above, analysing your direct competition is the most important part of doing an industry analysis at all. Understanding how existing chains operate will let you learn about how to manage your own enterprise. Analysing competitive trends will tell you what to do and not do and what is working in the industry. Evaluating your competition ultimately helps you understand where you stand and what you must or must not do in your own restaurant.
6
.
Recent Developments
Make an analysis of recent industry changes, trends and upcoming or expected changes a part of your analysis. This will help you get direction as to where the industry is heading and give you openings to gain an advantage over your competitors, for example, fitness is the going trend as opposed to comfort food. If you include the way this trend is going in designing your menu from the start it will give you an edge over most of your competitors. Talk to the consumers and then make these decisions.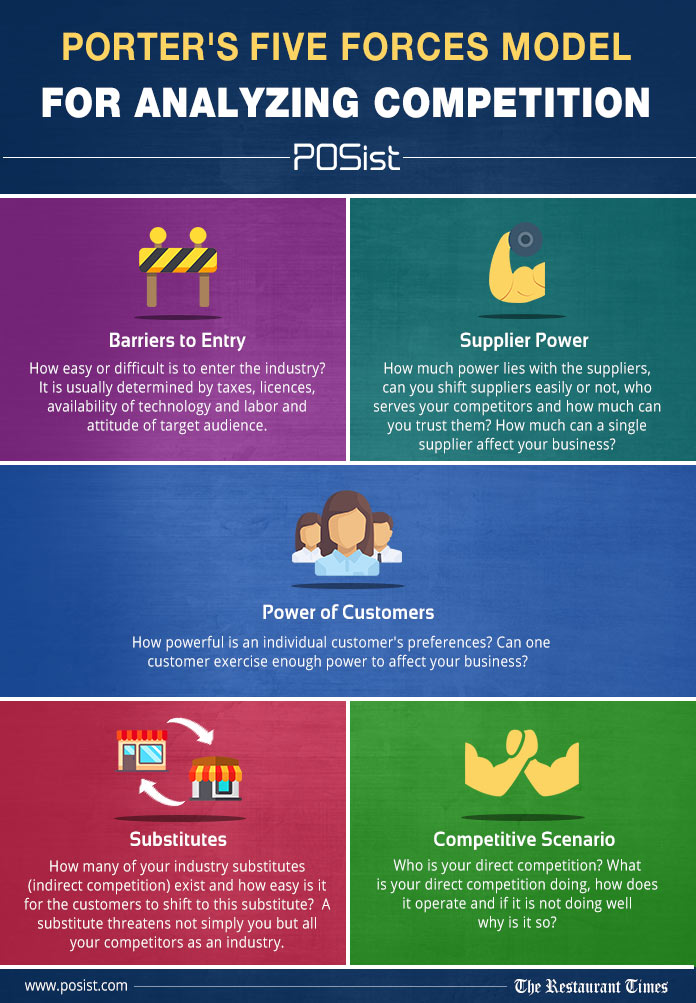 Though a little time consuming the process of doing an industry and market analysis for your restaurant business plan will definitely pay back two-fold as it will not only give you start but form the basic skeleton of your future growth plans.