A detailed analysis of the entire operations of a restaurant is essential to measure growth and identify opportunities for improvement. With an abundance of restaurant data monitoring systems, operators are now collecting and analyzing performance-related data from multiple sources to have a better understanding of their business.  As the competition is getting fiercer, analyzing the metrics and reports associated with your restaurant operations is critical to your success. One of the most robust restaurant technology and automation, cloud-based Point-of-sale software, is making restaurant data more useful for restauranteurs. With the help of data analytics from the POS software, restaurant operators can not only track their performance but also make critical decisions and ultimately increase the overall profit. Let's take a closer look at how to track data with a restaurant management system and utilize this information to increase your revenue.
How to Track Data with a Restaurant Management System to Increase Restaurant Profit
According to POSist PRIME report, 80% of the restaurant operators agreed that deploying technology was important in these times. 40 percent of restaurant operators said that they were willing to invest between 10-20 percent of their revenue in technology. While restaurant data analytics may not instantly improve revenue, it presents robust and actionable insights that help the restaurant operators make invaluable business decisions. That is why it is essential for operators to track the data. Mentioned below are some critical areas where tracking data from your restaurant management software becomes extremely necessary. 
Inventory Data
Inventory is one of the most crucial areas of restaurant operations. Tracking inventory data can significantly help analyze which menu items contribute the most to your bottom line and engineer your menu accordingly.
Many restaurant owners still prefer to keep track of their inventory manually. The manual process of tracking inventory data is time-consuming and subject to human errors. Operators can access data and track inventory from their point-of-sale systems and save a lot of time and effort. While tracking this information, look for critical areas such as item wise sales, food cost vs. menu item price, total food cost, and total menu sales. 
Financial Data
Financial data shows whether your restaurant business is thriving and affects every other aspect of your restaurant. The primary purpose of tracking financial statements is to assess the effectiveness of your decisions and strategies. The viability of a restaurant business highly depends on its ability to sustain profits. Keeping track of profit and loss, cash flow and cost, etc., are a part of financial data collection.
While tracking the financial data via your POS system, some of the data points you should look at are recurring items like your rent, utilities, wages, revenues, cost of raw material, the average cost per item, cash flow projections, gross and net profit, etc. You can track this data and get a detailed report from your restaurant management system based on the order type, item, time, etc. Also, track your online ordering system and third-party integrations for analyzing the sales patterns and trends.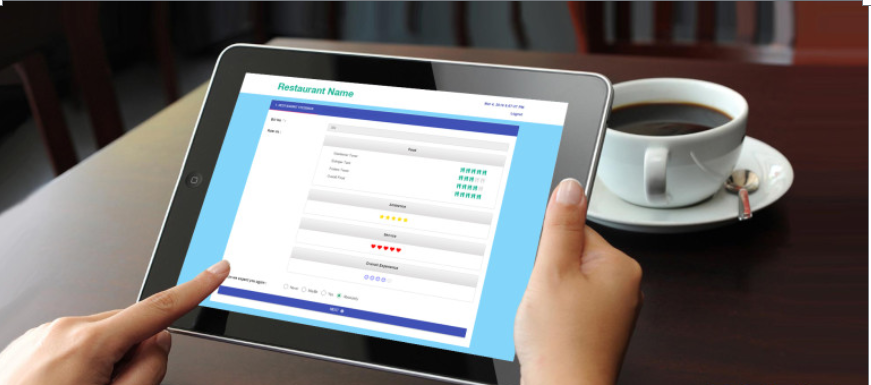 Customer data
Analyzing customer data is vital for your restaurant's growth. Customer information, such as birthday details, order preferences, favorite dishes, and food allergies, is relatively easy to collect. However, collecting this data is extremely crucial and useful for taking innumerable data-driven decisions. 
It is relatively straightforward to track customer data through third-party apps. For example, loyalty programs can be well integrated with your POS system to provide a more comprehensive set of data. Investing in a robust CRM software module is highly recommended as it takes care of all your marketing requirements automatically.
How To Utilize Your Restaurant Data For Better Management
It is imperative to process your restaurant customer data so that it generates actionable insights and drives revenues for your restaurant. Here are some ways how you can utilize the restaurant data for better management and higher profits:
Optimize The Menu
Based on the data about your customers' preferences, you can analyze which food items are the most popular and items that are least ordered by customers. This information helps indicate which items add to overall food costs and must be taken off the menu or replaced with more profitable choices. Such changes in the menu will help you manage restaurant inventory better, make better menu related decisions, and ultimately eliminate food wastage.
Enhance Customer Relationships
When it comes to enhancing the customer experience, a CRM system can do wonders. Information such as demographics, order preferences, reservation habits, most preferred dishes, average customer spend, etc. can help you personalize the dining experience. You can offer a free dessert or comp dish to the guests based on their special occasions.
Similarly, you can send customized and personalized messages to your customers, asking them to order or return to your restaurant after reopening.Tracking and analyzing customer data provides the sheer ability to identify trends and segment customers into groups. All this information is beneficial in developing customer profiles and building relationships with them.
Analyze Productivity 
Measuring the performance of the restaurant is critical for restaurateurs. With POS systems, restaurateurs can access detailed reports to understand the total number of customers served, average delivery time, table turnaround time, and monitor the staff's efficiency in serving the customers. 
Forecast The Trends
Demand Sensing is one of the most advantageous features of a POS system. A forecasting module eliminates guesswork and displays actual results based on past sales trends. With better forecasting, restaurateurs can analyze the business performance, devise strategies related to menu changes, create offers, maintain better vendor relations, etc. and take steps to help their business achieve its goals.
Manage The Inventory
For restaurants, one of the most significant challenges is the effective management of inventory. POS systems provide restaurateurs with detailed inventory reports that indicate the exact consumption patterns and provide a better forecast of stocks that need to be replenished. 
With an exact calculation of ingredients required for dish preparation, quantities of raw materials, and inventory levels, restaurateurs can keep a check on food wastage and pilferage. The consumption reports at each level enable standardization across the entire supply chain. 
Inventory reports also analyze requirements for raw materials effectively. The restaurants can give purchase orders only when there is a requirement. This also helps in keeping a check on the overall food costs. 
Restaurant data analysis is exceptionally vital in running a successful restaurant business. It not only provides powerful insights into how your business is performing but also highlights all possible areas of improvement. Remember to invest in a robust POS system that boosts your restaurant's efficiency and accelerates its growth.