Dinesh Arora started as a garments merchant in his early 20s. Arora had always been a foodie at heart and never liked the idea of dining within the confined space of his home. The idea of having been able to feed and interact with a group of people at the same time grew onto him and led him to give the F&B industry a try. The story that leads to the establishment of La Roca is quite intriguing. 
Arora started with a franchise outlet of Pind Baluchi in 2009, which turned out to be the game changer for him. Running his own franchise outlet made him gain massive insights into how the restaurant industry works. It was two years later in 2011 when the idea of his first individual brand, the Elf Cafe occurred to him. He gave exceptional importance to staff training and the quality of service at his restaurant to maintain customer retention.  "I realized the amount of relentless effort that goes in for putting out a smile on the faces of servers, on dishing out a yummy appetizer, or on executing a perfect cocktail," says Arora. 
Following the success of Pind Baluchi, Elf Cafe and Bar was launched at the raging Hauz Khas Village. It helped Arora build his network and made him understand the nitty gritty's of the F&B industry. Delhi has always been popular for its parties, and ideal for Arora's next ventures – Lights Camera Action 2014, Unplugged Courtyard 2015, Bombay Bar 2016, Unplugged Courtyard Gurgaon and Swad Nehru Place 2018, and finally La Roca in 2019.  
In Conversation With Dinesh Arora of La Roca
Arora has always been focusing on opening concept restaurants, identifying with the need of that particular market in which he positions his outlet. In an exclusive interview with The Restaurant Times, he talks about his success story, the importance of marketing strategies, his future plans and much more. 
The Story Behind La Roca 
La Roca is a village back in Spain. In one of Arora's travels, he was lucky enough to witness its splendor, the bar-hopping culture, and the magnificent architecture. He got so inspired that he decided to open a brand of his paying as an ode to the customers of the village! 
Inspired from a deep-rooted Spanish tradition, La Roca is finding its way across the world in different forms. With its globally inspired menu, an absolutely culinary experience of the bar and an eclectic selection of wines and top-shelf spirits, La Roca is breaking the ground. He shares, "La Roca aims to create a truly global experience in the heart of the city's newest hub and we are humbled by the positive feedback from our guests." 
What Makes La Roca Stand Out From The Rest Of Its Competitors? 
La Roca is one of the first brands to come up with a visual treat for its customers. Arora and his team have incorporated a 3D ceiling interiors which makes it a visual journey for the people coming in, making them excited just to be there. "You won't understand how magnificent it feels to be there until you experience it," he says in the most enthusiastic manner.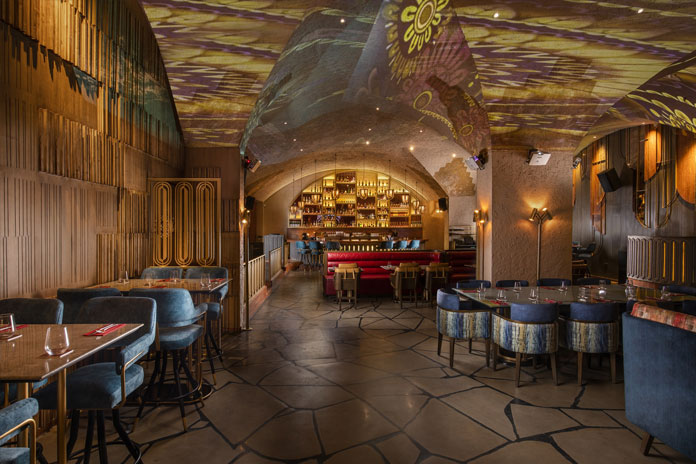 While Arora has tried to keep all the fun elements on the plate at La Roca, he also ensures that there are no breaking of rules. He keeps a constant check on who's being offered what drinks and highly disapproves of underage drinking. "At La Roca, we are very strict about underage drinking. We practice what we believe," mentions Arora. 
Technology Streamlining Restaurant Operations 
The use of technology in the restaurant space has streamlined operations like overviewing your staff's performances, keeping a check on your raw materials and also maintaining relationships with your vendors. 
The inclusion of technology in the F&B space has really pushed this unorganized sector in the right direction of being an organizer one. "I very much believe in the power of technology. I'm now able to track individual performance of my service staff, know which dish sells the most, know how many items I sell and so on," adds Arora.  
Operations are the backbone of a restaurant. Arora and his team take regular training sessions and stay updated on the new technology being introduced in our space. "Incentive and employee appreciation programs have been introduced by me to keep my team motivated and results are pretty much out there in the open!," says Arora. 
Importance of The Right Marketing Tools 
Since Arora has always focused on conceptual restaurants, he builds brands that have well-defined USPs, ensuring that his marketing communications are streamlined. Moreover, influencer marketing is now on the rise. Arora has been able to tap into the potential of influencers by rightly identifying the right influencer for the right brand. 
Investing smartly with aggregators in the F&B space proved out to be a successful marketing strategy for La Roca. Arora believes in being in sync with what's trending in the market to actually penetrate into the market. "I fondly remember having launched Unplugged Courtyard with the King of Bollywood Shahrukh Khan, Varun Dhawan, and Kajol. That by far has been the most successful campaigns ever, for obvious reasons," Arora chuckles.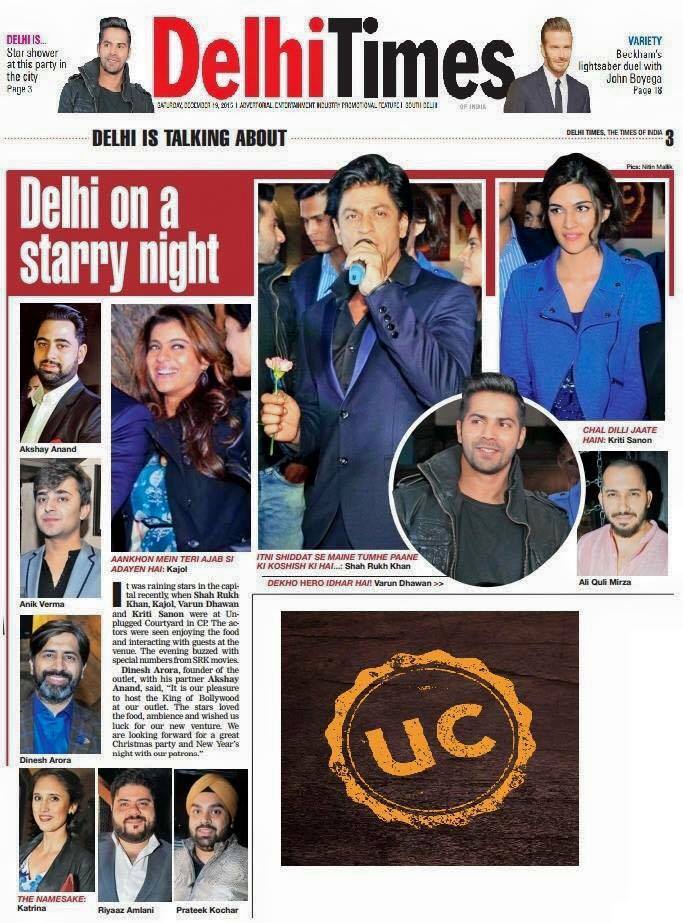 The Secret Sauce Of La Roca
The concept and positioning of a brand are very important. Arora came with the concept of La Roca first and then identified his audience. He ensured that he picked the right market to place his product. Profits are flowing in because the fundamentals and foundation of his brands are spot-on. 
In spite of placing his outlets in the areas where rental costings are touching the sky, Arora has constantly managed to make continuous profits. "More than rental costings and other expenses where your target market is, you need to know the pace at which the market is operating. The demand of the market and identification of the missing factor can only be known once you've thoroughly analyzed the market," he adds.
The right location is always a tricky factor to decide on."Extensive research and survey of the market will always change the game for you. Imagine someone opening a restaurant at Khan Market, with a dhaba styled ambiance. It is most likely to fail," says Arora.
The right mall or the right hub will be easier to find if you know what drinks are people having or what your audience coincides with. Without that, you can't really understand the requirement of the market. Once you know exactly what the consumers are demanding, choosing a location would be easier. 
Customer retention can only and only be ensured by providing a seamless and delightful customer experience. People now have umpteen options to wine, dine and party. Arora has always encouraged his colleagues to work on two major things, body language, and a welcoming smile. 
Overcoming The Challenges
The restaurant industry is growing at a great percentage and is a major contributor to the Indian economy. Yet, the current rules and regulations need to be changed a bit to encourage the industry. "I think we need more relaxation on input credit tax and more standardization for the industry. I do hope the new government will give us more leeway to build the industry," suggests Arora.  
The journey to La Roca and all of my other brands has been challenging. The most important thing is to keep consistency and efficiency. "I have been fascinated by the restaurant industry from the very start. But I think a lot of people entering the business are not so serious about giving out pleasant customer experience. You need to know that giving out a splendid dining experience requires a lot more than a passion," expresses Arora. 
Along with that, keeping staff motivated is one of the major issues at the restaurant space. Employee satisfaction and retention become a problem when you don't consider your staff's priorities as their own. He tries to live by the mantra of "Feed food, not egos!"
The Future Plans 
There will be 10 more outlets in the current financial year, 2019-2020. Arora is looking out to expand to the Tier-2 cities and open a couple of outlets internationally. He is also looking to franchise their brands. "We will be expanding for both the retro bar and casual dine space since we have achieved stellar feedbacks for both the modules," adds Arora on being asked about his future endeavors.