Doorstep food delivery services are the latest trend to have changed the dynamics of the F&B industry. According to a study, the online food delivery market will be worth $200 Billion by 2025. The advent of third-party food delivery platforms has further accelerated the growth of food delivery services in Tier 2 and Tier 3 cities. The technology-driven delivery platform has also fuelled the demand for cloud kitchens, also known as dark kitchens, virtual restaurants, ghost kitchens, and delivery-only restaurants. This versatile model is gaining popularity for its sustainable dynamics such as low capital investment, quick turnaround times, limited human resources, target-driven marketing, ease of customer acquisition, etc. Due to the favorable dynamics of the cloud kitchen business model, many restaurant operators are now investing in the cloud kitchen business. However, despite the significant advantages, some contributing factors can ruin the cloud kitchen business and lead to failure. Let's uncover some of the common mistakes in this blog post.
Common Mistakes That Can Ruin Your Cloud Kitchen Business
While cloud kitchens have stable dynamics and a multitude of benefits, we have outlined some common mistakes that operators must avoid in order to level up the delivery-only restaurant game.
1. Lack Of A Proper Structure 
The success or failure of any ghost kitchen business depends on how efficiently operational procedures are followed by the restaurant staff. Oftentimes, cloud kitchen operators neglect the importance of creating Standard Operating Procedures (SOPs), which further leads to poor management and lack of control on operations.
For the long-term success of a cloud kitchen business, following the SOP's is a must. Well-defined SOPs can standardize the core operations of the delivery-only restaurant businesses and help them deliver specific standards of service. Implementing a defined formula will be extremely helpful in streamlining the delivery process, and developing consistent rules that are crucial for the business to succeed.
2. Improper Food Costing
Food costing is one of the most critical aspects of managing a delivery-only restaurant business. In spite of the favourable dynamics, even a cloud kitchen business is vulnerable to inflated food costs. Lack of standardization during the food preparation process, poor inventory management, and excessive wastage are some of the leading causes of escalated food costs.
Use a standard food cost system and invest in a robust POS system that tracks the opening and closing inventory stock, records every sale, and analyzes the hidden costs that go unnoticed in terms of food wastage or excessive stocking.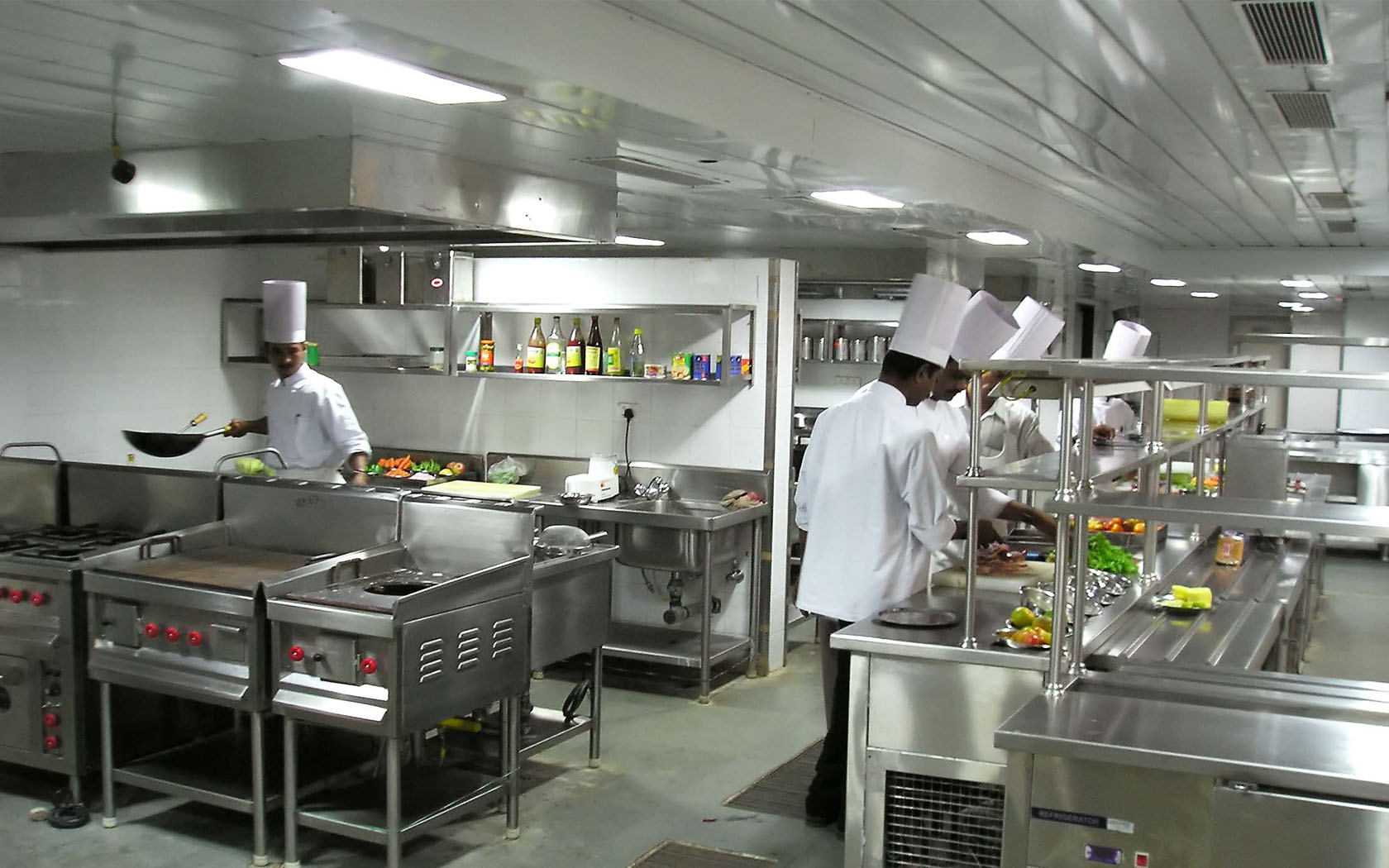 3. Lack Of Consistency
Inconsistency is often the primary reason why restaurants fail and shut down permanently. The competition in the cloud kitchen space is also rising as more restaurants are pivoting to online delivery models. Therefore for a cloud-kitchen business, maintaining consistency standards while delivering food and services is exceptionally crucial for increasing the customer retention rate and building brand loyalty among customers. Ensure that you have standard restaurant operations guidelines to maintain consistency levels. 
4. Ineffective Menu Pricing And Planning 
For food delivery startups, the initial profit margins are razor-thin. Partnering with third-party platforms increases the order capacity but comes with penalties in the form of a hefty commission that eats into the profit margin. As a result, menu pricing and planning become incredibly important for a cloud kitchen's success.
When it comes to establishing pricing strategies for the menu, consider factors such as demand, food costs, and improve the menu according to the volume of orders. Likewise, you can eliminate items that are not performing well, bring variations in the menu, or choose to lower your price if the situation calls for it. 
5. Poor Financial Planning
Even though the cost of launching a cloud kitchen business is lower than that of a traditional restaurant format, the bottom line is that without substantial financial planning, the chances of success are low. Underestimating the working capital you require to operate a cloud kitchen restaurant is often one of the biggest mistakes businesses tend to make.
In the cloud kitchen business, the biggest challenge is not startup costs but the significant financial support that is required to scale operations and expand market share. Consider creating a proper business plan and set aside a specific working capital that covers up the essential costs. Besides, create a contingency plan to reserve funds for unexpected situations.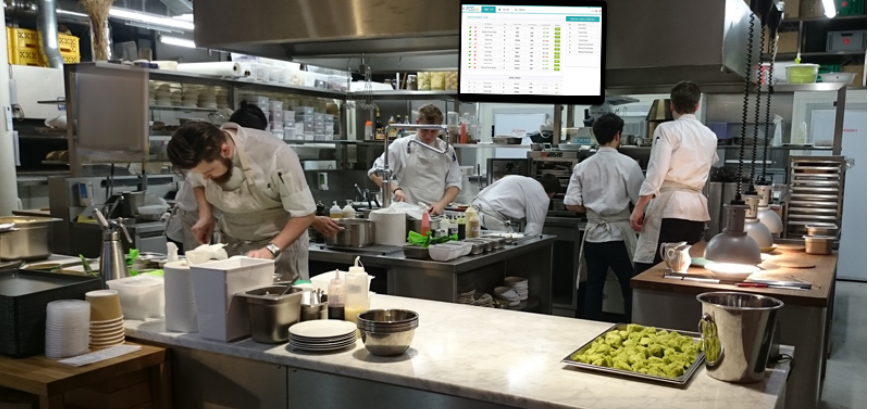 6. Lack Of Technology
Technology is one of the most important aspects of growing a ghost kitchen business. Investing in restaurant tech and advanced equipment is more essential to the cloud kitchen model than to a dine-in facility. Failure in implementing a proper ordering system, delivery network, kitchen automation, logistics support, customer servicing, and tracking service has an adverse effect on the overall efficiency of a virtual restaurant. It is, therefore, imperative to spend heavily on technology and automation for improved productivity and sustainability.
7. No Customer Interaction
As cloud kitchens function entirely on the online model, customers can only interact with them via website or delivery app. By not having a dine-in option, a delivery-only restaurant thus has no opportunity to understand customer perception. Furthermore, by outsourcing delivery services to a third-party provider, dark kitchens often yield control of the customer experience that might lead to a repeat customer.
As your business works remotely, it is vital to establish a personal touch to widen your customer base and win their trust. Build an engaging presence on social media channels to form a direct connection with your customers. Post images and videos of your restaurant staff working in the kitchen to develop transparency.
Send direct notifications, or email alerts informing your customers about the latest additions, in-house developments, or special offers. Similarly, you can innovate your packaging by featuring compelling content to engage your customers and deliver a great experience.
8. No Hygiene
Since there aren't many demanding customers, owners often feel they don't have to keep the place clean and in good shape. This often leads to a lot of problems with hygiene and upkeep. So, you must ensure that your restaurant's sanitary standards are top-notch even when no one is looking. You must follow strict rules to make sure that hygiene levels don't drop.
9. No Safety Standards for Equipment
During busy times, like lunchtime, many people in the kitchen have to move quickly while carrying heavy items. Accidents can happen if the floor is slippery, wet, or oily during this time. Therefore, the owners and managers of cloud kitchens should take extra steps to ensure their workers don't slip and fall on the job. Adding extra safety features to your kitchen doesn't hurt, especially if your employees trust you to give them the best-shared workspace.
Running a delivery-only restaurant at a time when the competition is extremely steep leaves no room for neglecting finer touchpoints that can ruin your business badly. Mentioned above are some of the contributing factors that can lead to the failure of your business. You must be mindful of these while running your business. While there is no denying that food delivery is here to stay, ghost kitchens clearly have a bright future. Follow proper guidelines and procedures that will help streamline the entire operational and managerial processes, and don't forget to invest in a robust cloud kitchen management system that will take your business to new heights!