Many industries have been affected by the novel Coronavirus, but the restaurant industry is one of the worst-hit. With lockdowns easing, the F&B industry is gradually coming to terms with an entirely new business environment that is set to redefine how restaurants operate. As restaurants prepare to welcome their guests, there still remains a question mark on how to create a safe and welcoming environment for guests in order to regain their confidence. With a robust POS system and restaurant automation technologies, it is possible! Let's discuss how to find a comprehensive restaurant management system that adapts well to the changing times.  
How to Find the Best Restaurant Management System To Adapt to Changing Times
Even though the restaurant industry has always prioritized food safety and hygiene, it's significance and importance have grown more important than ever to keep the consumers and staff safe. In the wake of COVID-19, food safety and hygiene is one aspect that will overpower everything else. Mentioned below are some specific areas that restaurant operators must make a note of while choosing a comprehensive restaurant management system. 
Online Ordering
Online ordering channels are a must-have for restaurants due to changing customer demands. With consumers wary of stepping out even after the lockdowns easing, online ordering is one trend that is likely to continue even after the dining restrictions are lifted. Investing in a restaurant management solution that includes online and mobile ordering makes it easier to set up integrated mobile and self-serve options. 
Industry experts are also predicting that restaurants continuing to invest in online ordering will return to profitability faster than those relying only on in-premise dining. While many restaurants receive major orders via third-party services,  these apps have high margins per order.
However, restaurants must continue to establish strong relationships with aggregator platforms considering the huge benefits they have to offer. Restaurant operators must upgrade their existing POS services to include a robust online ordering system. 
Inventory Management
As restaurants begin to reopen, inventory levels will be highly unpredictable. With a sharp variation in the number of orders, most restaurants have significantly limited their inventory. In some cases, operators are no longer able to procure raw materials in bulk and are unaware of future requirements. 
Robust cloud-based restaurant POS systems are equipped with a built-in inventory management module that helps streamline inventory levels, determine food costs, forecast future sale trends, and track each menu item's profit margins. This will be of great help for the operators to keep a track of the inventory levels in real-time and avoid wastage and excessive food costs.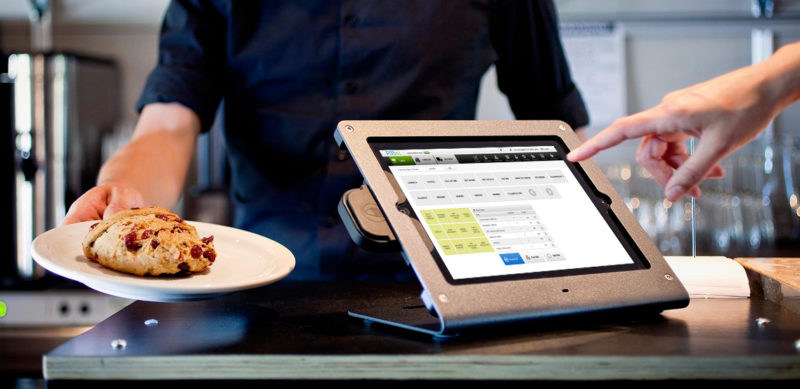 Contactless Dining
Contactless dining in restaurants is no longer only about convenience. It is now an absolute necessity to safeguard the health and safety of both staff and customers. Restaurateurs must be better prepared for this major shift in dining culture, especially as customers will demand for it. 
Contactless Wi-Fi-based Ordering: Customers might be apprehensive about touching the same menu card that has been touched by many. This is probably the best time to offer diners the option to place an order without handling physical menu cards. A wifi-enabled Contactless Dining Feature would probably be the safest bet for the restaurant operators. 
Contactless wifi-based ordering features, such as that of Posist, allow customers to place an order on their mobile devices by connecting to the restaurant's WiFi network, which provides them access to the digital menu. Once they place the order and register their mobile number, servers confirm their order at the table, and it is then sent for preparation. Customers can request bills on their mobiles, and soon after confirmation, pay via digital apps. The feature also allows diners to re-order or add new orders via the digital menu. 
QR code-based ordering: According to Posist's PRIME Report, 33 percent of restaurants have installed an e-menu using QR code technology at their outlets. QR based ordering minimizes contact between patrons and servers, thereby maintaining social distancing.
Consider upgrading to a QR code ordering dashboard that allows patrons to place orders by scanning the QR code displayed on each table. It allows diners to view a virtual menu on their mobile browser through which they can select their desired menu items and place the order seamlessly.
Contactless Payments: As the primary transmission of the virus is via human contact, using payment terminals increases the chances of community spread. However, upgrading to a contactless payment system has obvious advantages. Even the government bodies and health organizations recommend using touchless payment solutions whenever possible. Restaurant POS systems that support multiple contactless online payment touchpoints will have a clear advantage in mitigating this concern. 
There is a dire need for restaurants to offer a safe environment to their consumers by incorporating every possible technology. This can improve the odds of regaining customer confidence and recovering their losses. Regardless of the restaurant format, a focus on health and safety is paramount in adapting to this new normal. Therefore, invest in a comprehensive restaurant management system that adapts well according to the changing times and serve your customers well!