The restaurant industry is changing in London. While this spells good news for successful owners, it can give newbies such as yourself, more competition than you may be ready to face. Almost every street has bars, fast food restaurants, cafes and pubs that offer everything from Spanish, Italian and French to Indian cuisine. As such, the demand for diverse menus has increased exponentially in the city. However, this does not mean that your establishment cannot be just as successful as existing ones. This article covers a list of things that restaurant owners must consider before opening a restaurant business in London.
Things To Consider Before Opening A Restaurant In London
Before opening a restaurant in London these are few things you must consider.
1. You Need To Register And Receive Approval
Like any business in the UK, you need to acquire a license in order to open a restaurant in London. There are two that you need to get in order to legitimise your business as one that sells food.
The first one is a food business registration license which covers all food-based operations in your establishment. It will cover cooking, storing, selling and the distribution of food in your restaurant. You cannot open any eating establishment without this license whether your business is home-based, a mobile van, a market stall or has its own location.
The second license you need to get is basically a food business approval which you can get from the local council. It is necessary for any restaurant or business that sells fish, meat, egg or dairy products. If you already have one for an existing restaurant you own, you may not have to apply again. But, it is always best to be safe than sorry.
If your restaurant only serves vegan food or the food you serve accounts for less than 25% of the complete products sold, you do not need to get this approval.
Keep in mind that you have to apply for both the license and the approval at least 28 days before your restaurant opens its doors to the public. Violations can lead to a prison sentence.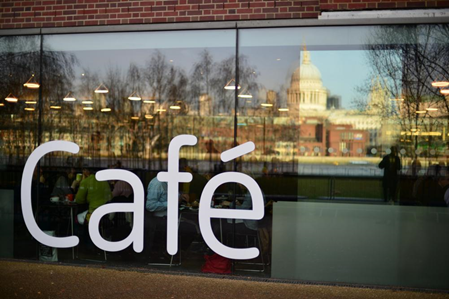 2. You Cannot Sell Alcohol Without A License
If you are opening a restaurant in London that does not serve alcohol, you will not need to get an alcohol license. If you do sell it on the premises, you have to apply for a premise license. This will cover alcohol sales as well as hot food and drinks that are sold between 11 pm and 5 am.
The license will also cover any entertainment options you want to give your customers such as a live musical event, sporting event, film screenings a dance floor etc. Additionally, you need to be over 18 years of age to provide relevant details of your business to the supervisor. It can also be anyone you know who has a license to sell alcohol.
"To attain this license, you need to get in touch with your local council along with details of the restaurant premises and when you plan on opening its doors. You will also need to pay a fee which can range from £100 to £1,905 depending on business value"
Once you have the license, make sure you display it in a prominent place in your restaurant for everyone to see. Plus, make sure all of your legal paperwork is with you on the premises at all times. You really do not want to be caught unprepared if the police or a health inspector comes knocking.
The license doesn't have an expiration date, but you will have to pay a yearly £1,000 fee. Failure to do so along with licensing violations can result in a prison sentence, which can last for six months.
3. You Need A License For The Events
If you will only be serving alcohol occasionally on the premises such as during special events, for example, you only need to get a temporary event notice (TEN). This permit will allow you to sell alcoholic beverages on-site as well as allow you to provide entertainment on the premises AND sell hot food and drinks between 11 pm and 5 am.
Just keep in mind that you can only apply for five of these in a single year. So if you want to ensure all of the abovementioned activities for your customers, apply for an all-encompassing yearly license instead.
4. Food Safety Is A BIG DEAL!
In the UK, food retailers and sellers are regulated by several laws which include The Food Safety Act, Food Hygiene Regulations, General Food Regulations among others. These are applicable to anyone who wishes to work with food whether they are producing it, processing it, distributing it, storing it or selling it. Even non-profit organisations have to abide by these regulations if they wish to do any of those things. Your restaurant can be shut down if it is found guilty of the following offences:
Provides food that is found to be injurious to health. For instance, if you serve gluten-based food even though your menu says otherwise, you will face charges.
Sells food that is not of the quality and nature that is demanded. If the chicken dishes you serve are more fat-based than meat-based, you can be called out on it.
Misleading customers with describing or presenting food in a certain way. Selling chicken labelled as beef for example).
You can be fined upward of £20,000 per offense and any of them can lead to a prison sentence of up to six months. If you sell and prepare food occasionally or sell to non-profit organisations, you will not be subject to these, but you still have to ensure food hygiene regulations are not violated. That is how to start a restaurant in London.