Famous for some of the most amazing tourist spots and breathtaking views, Dubai is also prominently known for offering a unique culinary experience. The city's culture is a hotspot for connoisseurs of the modern lifestyle, and the restaurant industry in Dubai attracts a large number of locals and tourists. Going by statistics, the UAE foodservice market forecasted to grow at a CAGR of 5.22% during (2019 – 2024). As COVID restrictions are easing, customers have started to demand better facilities and are open to exploring safe restaurant concepts. With evolving customer preferences,  it becomes crucial for restaurateurs in Dubai to continually adapt and innovate to stand out from the rest of the competition. Restaurant renovation, therefore, has become the need of the hour to evolve according to the changing customer needs. This article lists down the restaurant renovation tips and techniques for F&B operators in Dubai, that will elevate the brand image of your restaurant and continue attracting more customers. 
How To Plan For Restaurant Renovation In Dubai
In a competitive market like Dubai, it is essential that restaurants mould their offerings according to the ever-evolving market dynamics. According to a market study, renovating a restaurant increases annual sales by 10-30%. Even if your restaurant business has been doing great, renovating could give a significant boost to revenues and help the brand adapt better to the ever-changing landscape. Here's what you should keep in mind while proceeding towards renovating your restaurant.
1. Understand The Market Dynamics
To run a successful restaurant business, it is a must for restaurant operators to adapt to changes constantly. Remodeling the restaurant gives an excellent opportunity to remain fresh and relevant in the face of increasing competition. But before introducing changes in your restaurant, conduct an in-depth analysis of the market and consumer dynamics.
Proper market research will provide valuable insights into the current trends in the restaurant industry and how adapting to those trends will benefit your restaurant business. Are the latest technology trends like self-service terminals or tabletop ordering systems worth investing in from a customer service perspective? Or is it the ambiance of your restaurant that requires refurbishing?
Remember to also keep a close check on the competitor strategies to stay abreast of the competition. A close analysis of the latest events in the restaurant space, competitor analysis, and understanding the customer preferences will be of great help in your restaurant renovation plan.
2. Consider Financial Expenses
While remodeling may seem a costly affair,  it is capable of accelerating the growth of the business and attracting more customers. However, keeping in mind the expenses, it is important to set aside a defined budget for areas that need improvement. There may be many variables affecting the renovation of a restaurant, so setting a budget could require expert assistance from professional consultants. After considering the financial aspects, you can classify the areas in your restaurant establishment that need an upgrade.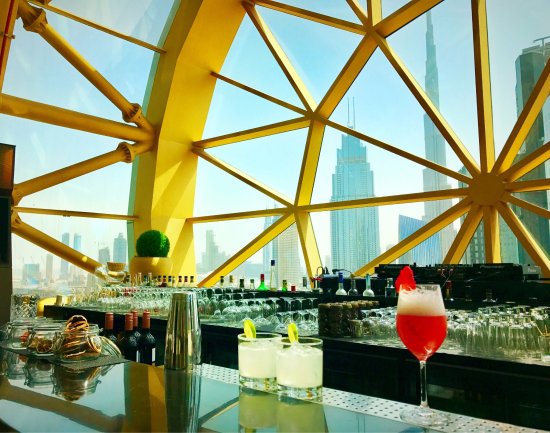 3. Classify The Areas To Undergo Renovation
Restaurant renovations have a lasting impact on the minds of customers. Therefore, you must set priorities for areas in your restaurant that require an upgrade or a complete transformation. 
If your restaurant has had the same menu for an extended period and your restaurant is at the risk of losing the interest of customers, bring modifications to your restaurant's menu. Design an effective menu with menu engineering. Similarly, you can adjust the price of your menu items according to the fluctuating food costs, eliminate or highlight the menu items depending on their performance and give a new look to them. Ensure to update the menu across all your ordering platforms. 
Create a safe and hygienic dine-in experience by recreating the seating space and refreshing the interiors. However, you must ensure that remodeling the restaurant space doesn't completely alter the brand's image in the minds of customers. Consider renovating your restaurant space by implementing technology tools such as KDS, self-service terminals, and digital menus, that will ensure that the entire restaurant operations are automated. This would, in turn, reduce additional labor costs, increase the efficiency of your restaurant, and help your restaurant staff to serve customers faster. 
4. Schedule Timings For The Renovation 
Depending on whether your restaurant requires minor refurbishments or a major remodel, restaurant renovations could leave your restaurant closed from anywhere between 3-4 days to a few weeks. Therefore, understanding the time required to renovate a restaurant is essential.
Restaurant renovations can be planned during a period when the restaurant sales are low, and renovation leaves a minimal impact on your revenue. With temperatures of up to 50 degrees Celsius, the summer months in Dubai are the slowest season for restaurants which makes it the ideal time for restaurants to undergo renovation.     
5. Communicate To The Patrons
Get your customers' opinions before undertaking restaurant renovation but make sure that your customers are well informed about the changes you plan to introduce to your restaurant, including the period it will remain closed. This gives your restaurant's marketing and PR teams an excellent opportunity to communicate the brand's redevelopment plans and create marketing campaigns aimed at promoting the restaurant's transformation through online and offline mediums. Restaurant renovations also provide great social media branding opportunities to reach new audiences and inform them about all the recent changes in your restaurant.
Restaurant Renovations may appear to be a challenging affair for restaurant operators. When done carefully with thoughtful planning and considering the critical aspects related to the restaurant trends, it can garner better profits and more customers in the long run. Utilize this restaurant renovation plan and make your restaurant an iconic hotspot in Dubai!