Just like any other industry, the hospitality industry goes through its own set of developments every year. 2019 saw a lot of controversies, and changes in trends with regards to consumption patterns of consumers and how restaurateurs are catering to it. In cities, individuals with disposable incomes have made eating out a part of the daily routine. It is no longer a luxury. Keeping up with these trends is crucial for restaurant owners, chefs, and anyone working in the F&B industry. 
2019 Restaurant Industry News In A Nutshell 
With constantly changing technology and food trends, the existing and upcoming restaurants are witnessing a lot of changes, too!
According to NRAI's Food Services Report 2019, the restaurant industry in India is estimated at INR 4,23,865 crores in 2018-19 and is projected to reach INR 5,99,784 crores by 2022-23. The average frequency of customers dining out has increased to 6.6 times in a month, whereas the average spend has increased to INR 2500 in urban cities.
The food services industry is now 20 times the size of the film industry, and around 4.7 times that of hotels, according to a report by NRAI. Quite evidently, consumers want to dine out more often than before. This could be due to the changing lifestyles in metropolitan cities in the last five years. 
Apart from metropolitan cities, even Tier-II and Tier-III cities are becoming considerable contributors to the overall revenue of the restaurant industry. In July 2019, Kolkata had around 38,838 restaurants generating employment for more than 60,000 people. The city now stands fourth in comparison to Mumbai, Delhi and Bengaluru, in terms of restaurant density. 
From controversies around the discounts offered by online food aggregators to chefs bringing more healthy ethnic dishes to the table, 2019 has been a roller coaster ride. Here is a list of everything you need to know!
February: State Excise Asks Restaurants To Install CCTV's 
As per an order issued by the State Excise Department in Kolkata, restaurants are required to install cameras. The law was passed to keep a check on whether the restaurants are shutting down at the right time. As per a mandate from last November, restaurants should be shut down by 11pm. 
February: Goa Makes "Don't Drink and Drive' Signages Must Go For Bars 
The start of this year marked a significant change for the restaurant industry in Goa. All the restaurants and bars in Goa serving alcohol were instructed to put a sign in front of their restaurants, saying 'Don't Drink and Drive' in the interest of consumers. 
March: Successful Establishment Of The First Restaurant On Wheels In Chandigarh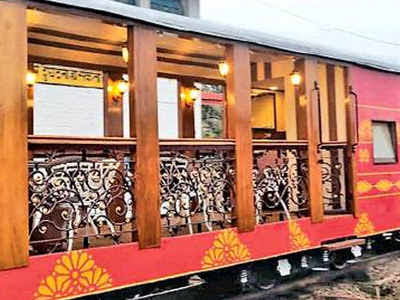 The trial for the establishment of the first Restaurant on Wheels was successfully conducted by the Ambala division. A unique engine was used by the division along with a coach to keep a check on the permissible speed. As per sources, the process of establishment of this restaurant involves checking of the standard fare, making the right decision on the rate and so on. There would always be a coach along with passengers to guide them with anything they need.
May: Food Chains Get 83- Point Hygiene Checklist, And Only Two Months To Get In Terms With It
The Food and Drug Administration gave an 83-pointer checklist to the most popular food chains. The list mainly contains hygiene, food safety, transportation of food and personal health guidelines. It is expected that these norms be applied within two months. Following the deadline, there would be surprise inspections. 
June: New Fire Safety Norms For Restaurant Owners
After the terrible fire at Hotel Arpit Palace in Karol Bagh, Delhi, the State Excise Department passed a new mandate for restaurateurs, according to which restaurants have to get their NOC (No-Objection Certificate) from the fire department. This would act as a condition for being issued a retail license, allowing the consumption of food at their premises.
There has been a mixed reaction to the order. Restaurateurs would now have to focus on getting the right infrastructure and make sure to comply with the terms of the fire department. 
July: Delhi Gets Its First Microbrewery License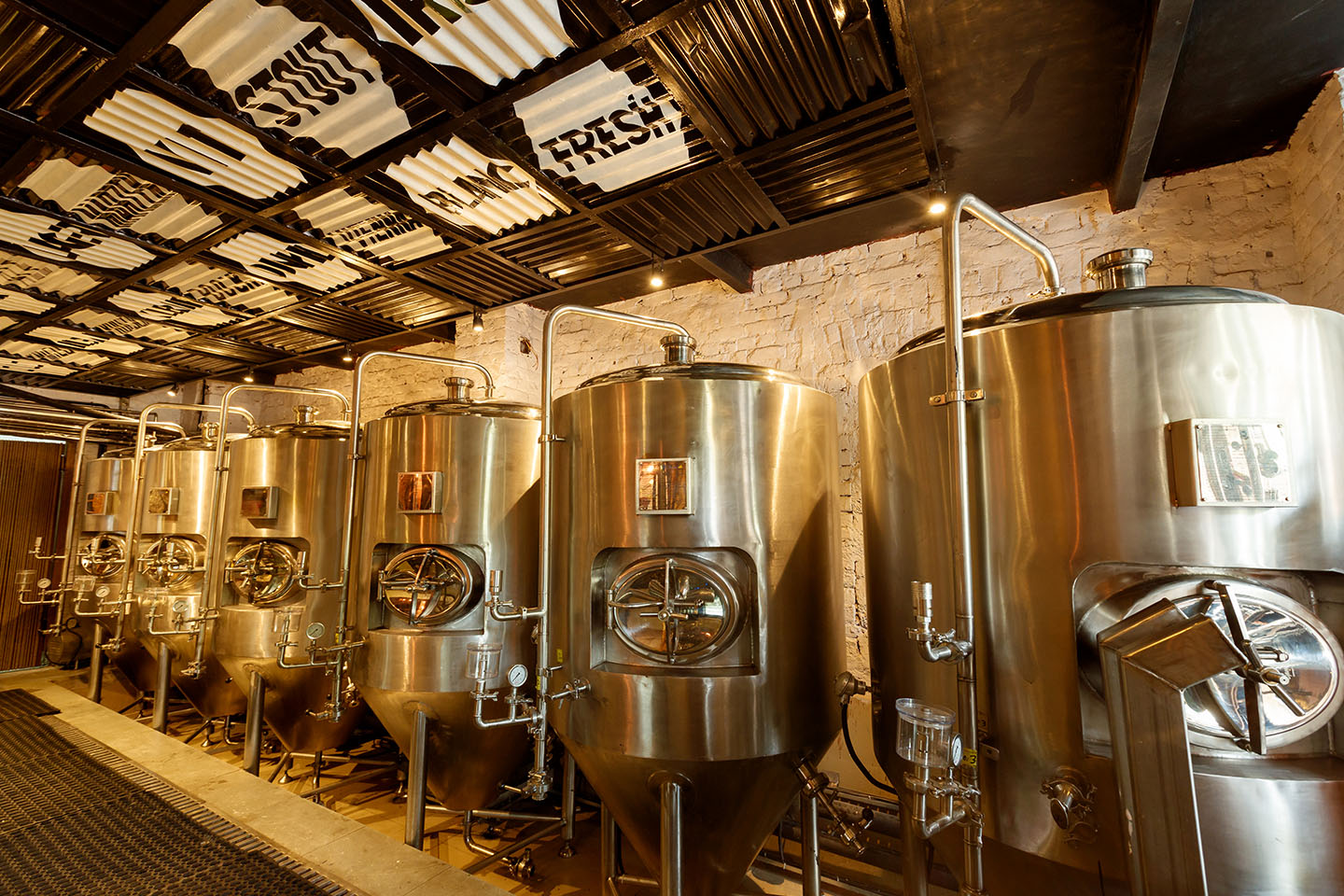 July, this year, saw a revolution in the restaurant industry in Delhi. After almost four years, Delhi finally got a license to open its first microbrewery. Before the grand news, you would find microbreweries in Gurgaon only. The story of Delhi's first microbrewery opening is generating hopes for a lot of restaurateurs. 
July: No More Plastic In Bengaluru Restaurants! 
Following the 'No Plastic Campaign', a lot of restaurateurs in Bangalore started using environmentally sustainable options for their food packaging and delivery. 
July: No Banning of Hookah Sale in Restaurants: Says Bombay HC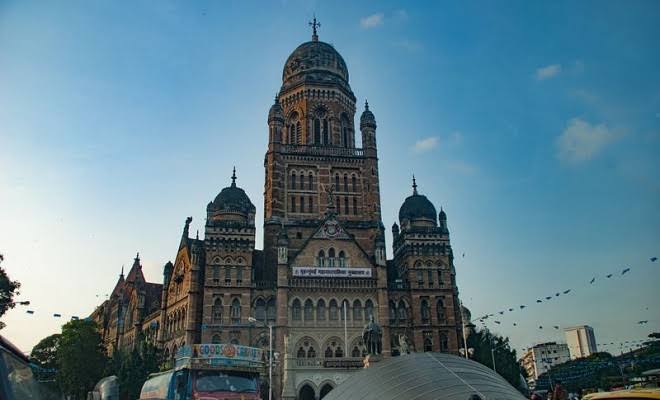 After a constant clash of opinions on banning the sale of Herbal Hookah in restaurants, the Bombay High Court finally directed that there would be no ban on the sales of Herbal Hookah. It was a month of relief for the restaurateurs! 
August: The #Logout Campaign 
Back in August this year, one of the online food aggregators faced severe protests from restaurant owners against the massive discounts they were offering. Restaurateurs from Gurgaon collectively decided to stop using the online food delivery platform and refused to use their products for a long time. While speaking with a few restaurateurs across the country, we realised that the restaurant owners felt cheated, as they weren't offered what they had been promised. 
Many restaurateurs joined the campaign just after it was started in Gurgaon.
Supporting the campaign, Rahul Singh, president, NRAI said, " Discounting is a privilege and not a right. The idea of scoring a discount should make guests feel special and not give them a sense of beating the system." (source: Forbes)
Branded the '#Logout campaign', it was led by NRAI and saw over 1200 restaurants across India pulling out of  online food tech platforms. Some of these programmes included Zomato Gold, which allowed subscribers to get 1+1 on food and 2+2 on drinks from partner restaurants. 
The online food aggregators tried to settle the dispute by requesting restaurant owners to stop the campaign in the interest of consumers. Zomato founder and chief executive, Deepinder Goyal, also mentioned how sad the campaign was, as a whole. "We set out to create a company which could create a massive impact on consumers, as well as business owners. Somewhere, we have made mistakes, and things haven't gone as planned."
NRAI continues to believe that Zomato Gold is not an acceptable proposition.  
October: Restaurants In A Fix After The 8-Day Rule For Whisky, Vodka!
Another order from the Excise Department that came out in October says that the contents of Vodka and Whisky bottles in the premium price range of INR 1,501 to INR 4,500 (750 ml), can only be sold within eight days of being opened. Any unused portion must be disposed of.
With the execution of this order, restaurateurs are worried if it would result in taking off the popular liquor brands off the menu! Especially for the costlier alcohol brands like Ballantines, Chivas and Black Label, restaurateurs generally receive a lesser number of customers ordering these brands. There is a high possibility that sales might be affected for eight days. Overall, it could be a huge deterrent for the restaurant owners.  
October: Beer Ban In Delhi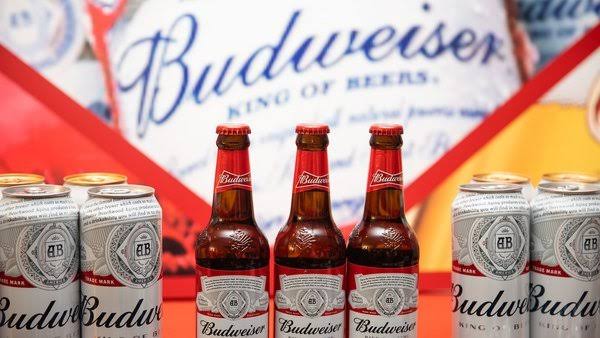 In October this year, the world's largest beer brand, Anheuser-Busch InBev got banned in Delhi for three years. It was disappointing for the restaurateurs since this brand was one of the most asked-for brands. After the Government investigated, they found that the bottles were supplied to the retailers of the city.
November: Bengaluru HC Asks To Conduct Surprise Checks On Noisy Bars
The Court heard a PIL filed by residents of the city against the pubs and bars violating the noise norms. After the direction, the city police has been doing surprise checks on noisy bars, especially the ones near residential areas. 
November: Monkey Bar Shuts Down! Many People Come Out To Protest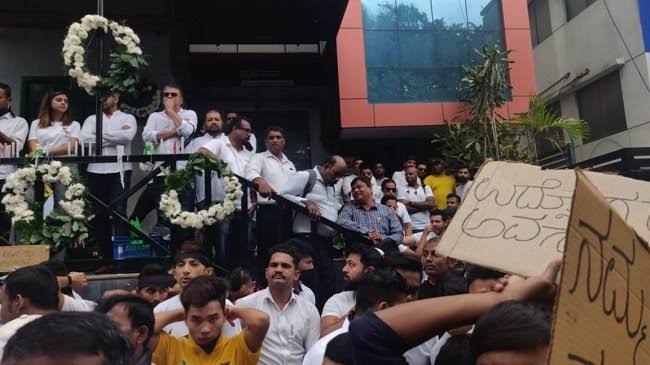 Towards the end of the year, this  iconic restaurant from Bengaluru was forced to shut down. In the last two years, many popular restaurants have gone out of business due to the increasing number of certificates required for a restaurant to run in Bengaluru. For instance, sudden passing of laws and documents like a Public Entertainment License (PEL), an Occupancy certificate and a NOC from the Fire Department cause a business to struggle adversely. After the shutting down of Monkey Bar in November, around 2000 people from the Food and Beverage industry came out to protest against it.  
December: Bengaluru Restaurants Remove Onion Dosas From Their Menu After The Price Hike! 
Now, is this news or what! Restaurants have had to face adverse conditions when the price of a particular vegetable, onion was hiked multiple times. Since Bangalore is famous for it's Dosa', restaurateurs have decided to remove Onion dosas from their menu. This is temporary and done with the idea to counter the price hike.
Trends Shaping The Restaurant Industry in 2019 
Here are some major trends that shaped the restaurant industry in 2019!
i) Venture Capital Firms Taking a Keen Interest in The Restaurant space Of India: 
With the drastically changing Indian food palate, many global and Indian Venture Capital firms have started to put their money in the restaurants they believe in. Restaurant owners are pretty clear on whom to go for fundraising. As a result, restaurant businesses in India are flourishing. From cloud kitchen brand, Rebel Foods raising $125 million to Lo! Foods raising around $500K, the restaurant sector has become a pool of opportunities for Global Venture Capital Firms.
ii) Shift Towards Healthy and Ethnic food: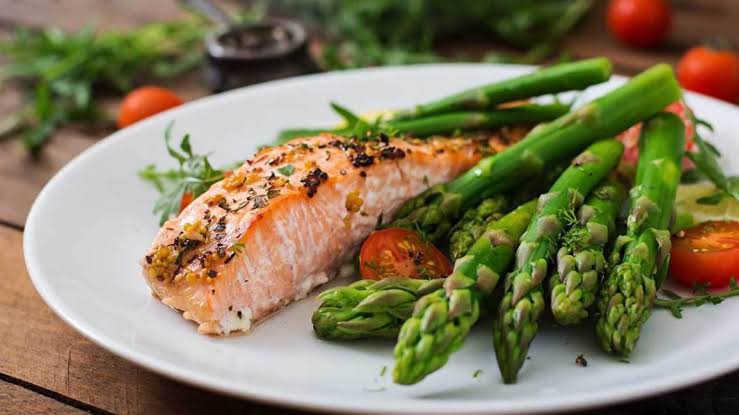 The healthy food market has grown from being worth INR 9,000 crores in 2010 to around 22,500 crores in 2015. The market is now worth over INR 70,000 crores. (Source: statista). With that happening, more and more organic food companies are opening up. This is what we call the shift towards healthy and ethnic food.
Chefs like Sadaf Hussain, Ex Masterchef India, also mentions how demand for healthy Indian food is on the rise. He believes in using minimal ingredients to prepare the same dish. "While I was working with Soho, I always used minimal ingredients to prepare my food. If one tablespoon of oil is enough, I won't add ten more like it is done in usual Indian dishes. I also try using Kebabs in different ways, to prepare five dishes! That helps me keep a check on the food costs as well," adds Hussain.   
iii) Online Food Aggregators To Move To Tier-II and Tier-III cities For Expansion:
Food delivery services are becoming more and more popular in Tier-II and Tier-III cities, as more people are opting to eat outside food in the comfort of their homes. Service providers like Swiggy and Zomato are now ready to expand to these cities. These platforms are expecting much better sales and penetration into more such cities in the coming months.
iv) Night Clubs Launching In Patna!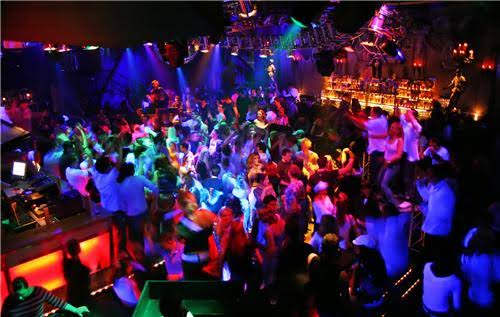 With the increasing fondness of Generation X to dine out and party, the night culture has spread  throughout Patna and other smaller cities. Many new restaurants and pubs are taking safety measures to instill a feeling of safety among customers. Although, the nights are becoming more lively in the city, there is a time limit attached to it.
v) The Coming Up Of Cloud Kitchen Trends: 
With the increasing food delivery market, cloud kitchens saw a massive rise this year! More and more chefs and restaurateurs came up with their brands of cloud kitchens and are making good profits now.
Swiggy is setting up more than 1000 cloud kitchens for its restaurant partners, investing around INR 250 crores. In only two years, Swiggy Access has become highly popular among restaurant owners. The food-tech platform has now become the most significant enabler of this model for restaurants, potentially across the world. 
All in all, the restaurant industry in India has been through many ups and downs this year and is continuing to grow strong. Looking at these trends, we are super excited to see what the coming year holds!