A manager is responsible for the general administration of the staff and the smooth functioning of any organization. A restaurant manager, however, has multifaceted responsibilities. In addition to managing internal operations, they are also the interface between customers and the staff. The role requires them to be a 'jack of all trades' and oversee functions that are as diverse as stock management and employee training. 
In this digital age, managers should also have technological skills, conflict resolution skills, financial planning expertise, and the ability to spot new growth opportunities. The diverse nature of the job requires a restaurant manager to have a learning mindset and share new insights with the management and employees. 
This article will elaborate on some of the key responsibilities a manager must fulfil to run a profitable outlet. 
The COVID-19 pandemic has hit the restaurant industry hard. With the easing of lockdown restrictions and the government's focus on restoring normalcy, restaurant managers must focus on getting their businesses back on the path to profits and cover the pandemic losses as soon as possible. 
Following are some of the essential responsibilities that a restaurant manager must undertake. 
1. Handling Operations 
A restaurant primarily has two types of operations – front of the house and back of the house. The front of the house refers to anything the customer interacts with, be it the waiting staff, the dining arrangement, lobby area, etc. The back of the house refers to the unseen part of the restaurant, i.e., kitchen, employee area, the office, vendors and suppliers etc. A manager must ensure that both sides are running together in harmony, without any glitches. Optimum coordination and optimization between the two will increase customer satisfaction. 
Furthermore, a manager should also handle any supply chain issues and the procurement of raw materials. They are responsible for optimizing the menu taking into account the ingredients used per dish. Besides, restaurant manager responsibilities also include general administration, making reservations, and handling customer complaints.
2. Managing Finance 
In the words of Peter Drucker, "profitability is the sovereign criterion of an enterprise." A restaurant manager must keep operational costs under control and increase efficiency to maximize profits. A detailed budget must be maintained to keep track of the expenses incurred on buying inventory, staff salaries, as well as improvements to the infrastructure. Inventory budgeting must focus on finding an optimal balance between sourcing and consumption to avoid wastage, thereby increasing profits. 
3. Hiring And Training The Staff
A restaurant manager is not just responsible for hiring employees but also for training, supervising, and conducting performance evaluations of the employees. New recruits must be taken through an orientation program to acquaint them with the restaurant's protocols and policies and trained to meet its service standards. Rotating the non-kitchen staff and training them for different tasks will help employees in understanding all aspects of the business. 
The high rate of staff turnover is a major concern for restaurants today. Thus, the restaurant manager's focus should not only be on hiring but on employee retention as well. They should ensure that the front house and back house staff coordinate to achieve smooth workflow and productivity. They must schedule shifts in a way that creates optimum efficiency, especially during peak business hours.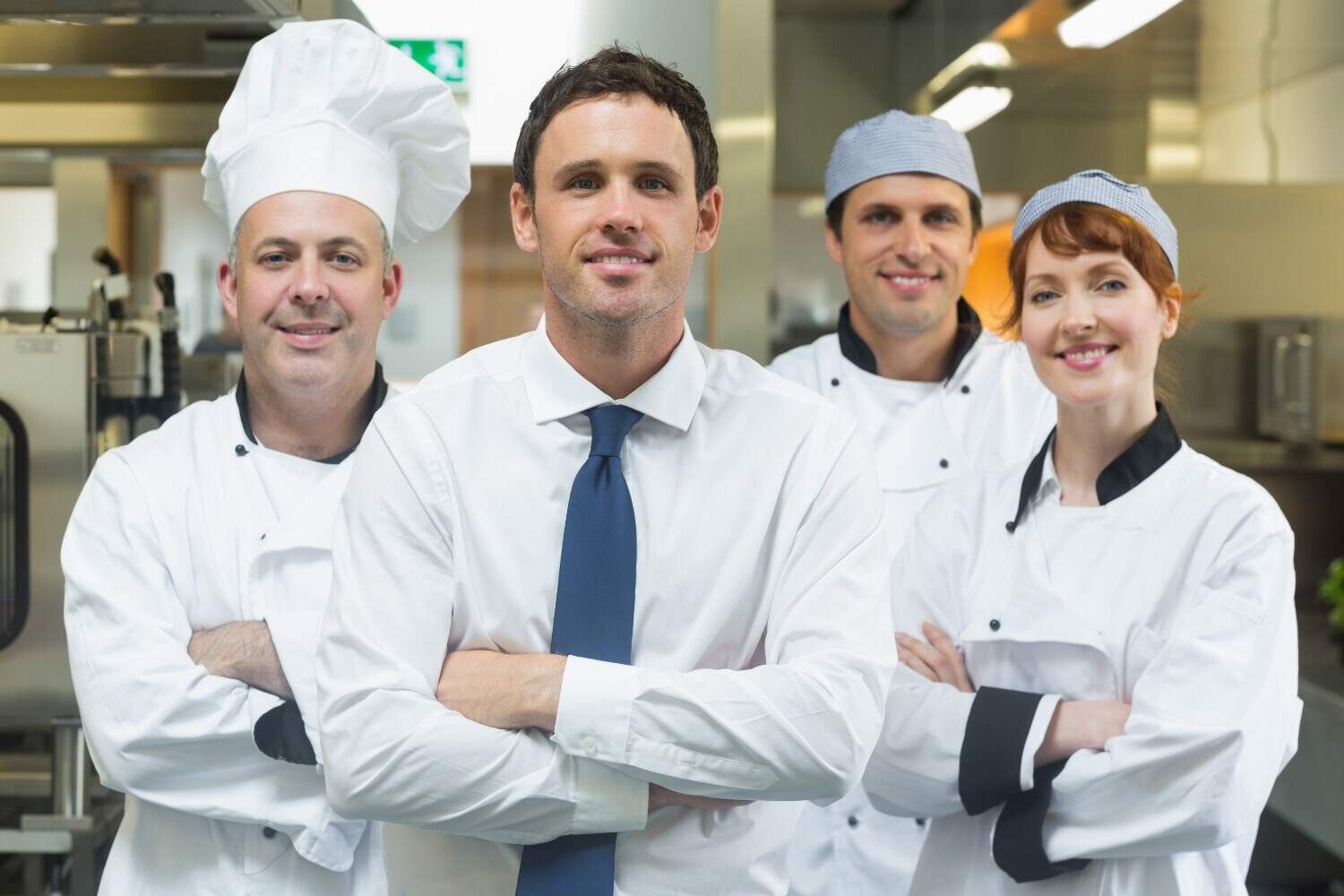 4. Providing Excellent Customer Service 
Customers are a restaurant's bread and butter. A manager must attempt to build a friendly environment and foster positive relations with customers. A business with immaculate service seldom needs to worry about profits. Since managers are the face of a restaurant, they can engage with the customers, greet them, and seek reviews and suggestions for improvement. 
At the same time, all the queries and complaints must be dealt with expeditiously. Building a good personal rapport with customers also helps in terms of attracting positive reviews and 5-star ratings on food delivery platforms and food review sites. 
5. Ensuring Compliance With Safety Norms 
Not only is it a moral requirement for restaurants to ensure the safety of their customers and patrons, but it is also a legal requirement. Managers should keep themselves versed with all the health and safety regulations and licensing requirements. Failure to comply with these regulations can result in great losses to a restaurant business.
The restaurant manager should ensure that staff hygiene standards, workstation rules, and protocols are being followed in an emergency or otherwise. Moreover, they should also ensure that the staff is aware of these policies to avoid any lapses. All the safety requirements relating to fire hazards and natural calamities must be complied with too.
6. Expanding The Restaurant's Reach 
Small or large, all businesses focus on increasing customer outreach. For a restaurant, a successful day would mean that most or all tables were occupied at any given point. A manager should attempt to increase customer outreach by targeted promotions. 
While big restaurants or restaurants that are a part of a franchise usually have a separate budget for marketing, small restaurants do not have this option. Therefore, managers of small restaurants can engage in social media marketing or sponsor local events to increase engagement. Posting information on local business hosting websites and Google Ads is also beneficial in increasing customer attraction. 
Being a restaurant manager is not child's play. The various responsibilities attached to the role require the manager to be adept at all restaurant-related operations. This is crucial for the smooth and profitable functioning of the restaurant. 
The huge investments required to survive in the restaurant industry create the need for thoroughly analyzing all the risks before going all in. Conducting a comprehensive SWOT analysis for restaurants helps figure out how to use the existing capabilities to take advantage of new opportunities and encounter any upcoming threats while working on the weak points.