UAE is not just one of the most lucrative markets for the food industry in the world; it is also one of the most competitive markets. The bright side to this is that since the market is saturating, service providers are coming up with more sophisticated ideas, different trends are being born and consumers have no shortage of choice. The bleak side is that the restaurant industry in Dubai, Abu Dhabi and the rest of the UAE is also ridden with challenges, now more than ever before. 
Here is a list of top most common challenges that you will face in the restaurant industry in UAE regardless of your prior experience and also discuss the ways you can approach these difficulties to establish your restaurant business in the middle east.  Here are some challenges faced by restaurants and how they can overcome it!
Overcoming The Challenges Of The Restaurant Industry In UAE
The restaurant industry in UAE is marked by its diversity. There is a variety of foodservice providers, types of food services, and even a variety of consumer tastes and preferences.
Add to that the changing politics of the monarch, evolving foreign policies and shifting economic preferences in the face of the 'Diversification Plan,' and you have yourself a boiling pot of risks as an industry.
Here are some of the top food industry problems and solutions for the restaurants in UAE to overcome them. 
1. High Rentals
While high rentals seem to be the norm wherever you go in the world, UAE and especially Dubai faces the worst of it. The average cost of opening a small, independent restaurant in Dubai ranges from AED 500,000 to AED 1.25 mn depending on the size and the format. Even these figures are based on restaurant space ranging from 500 sqm to 1,200 sqm only. Moreover, 78% of money outflow of the restaurant business comprises of capital costs, rent and working capital. Thus, high rentals are the biggest and the most upfront challenge which you will face in the restaurant industry in Dubai.
How to Overcome The Sky High Rentals in UAE
Now coming to the solutions, the first thing that you must understand is that there is no escaping this challenge, so might as well take its full brunt for your establishment. What we mean is that given Dubai contains a lot of mini-cities with varied customer demographics, you may be tempted to go to the cheaper side of the city, but if it does not host your target audience, all your money will be wasted. Money invested with a clear plan and the correct attitude can be recovered.
While deciding your location, consider your restaurant format, target audience, cost of procuring raw materials and your menu prices. Look for locations that match your requirements and still fall in your budget. Check the NOC and other legal documents carefully. There is no way you can escape high rentals, so you must accommodate them in your budget. At the same time, you can save on how you run your restaurant, thus balancing your budget.
2. Too Much Competition, Too Little Customers
With the 'Diversification Pan' in place, Dubai Expo 2020 coming up and hospitality and restaurant industry taking the prime position at the heart of the plan and the economic changes that will come with it, two things have happened:-
Competition has skyrocketed

Restaurant to customer ratio has increased
The implication of these twin effects is simple; it is difficult for restaurants to survive in the market due to cannibalization. Cannibalization here is different from the competition. When competition grows so beyond limits that the entire industry starts facing an overall loss in consumers, it is called cannibalization.
The restaurant industry in the UAE, due to its unique position in the changing face of the economy attracted many investors and entrepreneurs alike. With no real barriers to entry and global trade picking up, the result was simple, too many service providers that crowded the scene.
The second aspect of the same coin is that though the number of tourists increased, the pace could not keep up with the pace at which eager restaurateurs established their business. Ultimately, this created "The Problem Of Plenty"- a paradoxical situation where due to too many service providers, consumers gained too many choices, could not decide which alternate to spending their resources on. Issues and challenges in the foodservice industry keep growing due to the hike in competition. 
Due to slow rising consumer numbers and near to constant spending abilities dictated by lifestyle changes and other variable factors, "Cannibalization" within the restaurant industry was born.
How to Overcome The Competition In UAE
To solve this issue and challenge in the foodservice industry, let's simplify it a little first. In the most basic terms, "The Problem Of Plenty" means that there are so many restaurants that even if the overall customer base is increasing, the effect of this increase is getting divided among the host of restaurants which brings individual profitability down. 
Now shift the focus towards customers. It is not that the customers are not spending, it is just that they are spending at different places. Hence the solution to the problem is not only focusing on gaining new customers, but it is also retaining old customers. 80% of a restaurant's business comes from 20% of its customers, and all these are repeat patrons. Thus customer retention should be your primary area of focus.
This can be done through leveraging CRM technology, creating Rewards Memberships and loyalty programs, offering special discounts to regulars, accommodating special requests of your regular customers and other such methods.
This article on Customer Retention in Restaurants will guide you further.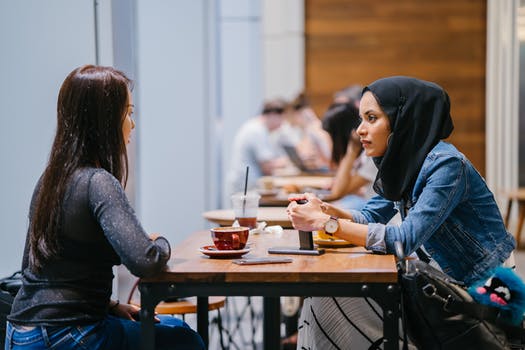 3. Lack Of A USP
A unique problem has come up in the restaurant markets of UAE. Due to the restaurant industry reaching near saturation levels, most people trying to enter the industry have no USP. Even if no one is blatantly copying another, most concepts are similar, and consumers are tired of the repeat nature and quality of experience and food being offered. Since the UAE is so ahead in the restaurant scene, everything has been done. Hence, it is difficult to come up with an entirely new offering, partly because of the immense amount of competition, and partly because of customer diversity due to which it is difficult to predict what will work and what will not.
How To Stand Out Among The Competition in UAE
A viable solution to this issue is to conduct proper market research, see what the customers are looking for and where the market trends are moving. Once a market is mature enough, it is hit by certain trends originating from the change in the consumer lifestyle. That is precisely the reason why no market is completely stable for a long time, and no industry is ever truly saturated. As you keep tabs on the trends driving the hospitality industry, you will be able to find loopholes within the seemingly well-knit market and take the first mover advantage there.
These windows of opportunities will present you with enough ground to conceptualize and establish yourself. To make it easier for you, here is a comprehensive piece on the top trends driving the hospitality industry of UAE.    
4. High Staff Attrition And Labor Cost
Staff attrition is especially high in the restaurant industry in the Middle East. This is primarily due to high competition. Employees feel that there are many service providers to switch to and better opportunities are always around the corner. With the especially tough market of UAE and a plethora of options to move to, even though labor in itself is not in very short supply, the demand for professionals and increased competition stir the industry enough to raise staff attrition levels. Apart from that, perceived low salaries, and lack of job security give employees enough reason to quit. Staff costs in the industry are thus directly related to attrition rates.
According to a study by Rainmaker Group, the total cost of replacing an unskilled worker is approximately half of the employee's annual salary. This cost is three to five times the annual salary in case of a skilled employee. Hence, staff costs are an issue due to the high employee turnover in the industry. 43% of restaurateurs consider staff cost as an issue while optimizing their operations.
How To Control Restaurant Staff Turnover And Labor Costs
To solve this issue, giving bigger paychecks may sound like a good solution but it is not a sustainable one. No matter how much someone is being paid, if the work environment is not good, the employee will switch. Moreover, if the burden of work is far more than what can be handled, restaurant staff tends to move.
The actual solution is creating incentives for your staff to stay within the organization while automating major processes to increase staff comfort and productivity. You can and should have staff incentive programs in place. Such programs build healthy competition within the team and make your workers want to perform better. Extra perks and acknowledgment being delivered for their hard work will go a long way in making them feel appreciated. Listening to your employees, taking their advice and hosting open houses or discussion sessions will make them feel a sense of belongingness and generate a sense of commitment to the restaurant.
Leveraging technology to work with the staff and automate redundant processes which will decrease their workload, negate the need for extra labor and make the job easier will also go a long way in boosting employee productivity. When repetitive tasks like going to the kitchen to communicate orders are resolved using technology like tablet ordering, the servers can focus their energy on serving more guests or making the dining experience more pleasurable. This will not only enable them to take up the essential areas of the job, but it will also decrease exhaustion levels and allow your staff members to grow in their career. Growth prospects go a long way in retaining employees.         
5. Balancing Food Costs
Food costs have been on the rise in UAE. Though the rise is not sudden, gradually the quantities have been getting smaller, and prices have been escalating. According to Mercer's 2017 Cost of Living Survey, Dubai is the 20th most expensive city in the world to live in. In 2014, fresh vegetables cost 2-3 dirhams extra per kilo, while quantities of many essential items like cooking oil became smaller. The trend did not die there as food costs have been on the rise ever since. It is inflation and not changes in the value of the international currency which make Dubai one of the most expensive cities of the world to live in. The restaurant industry sees a direct impact of rising food costs.
How To Control The High Restaurant Food Costs In UAE
Given the rate of inflation, it is not exactly possible for the restaurant owners to trust the market with food prices. Hence a more viable solution is to practice food cost control at their individual outlets. Managing food waste, managing inventory and carefully balancing yield and variance are the most actionable solutions to the issue.
Food waste management means managing the waste produced at the restaurant in such a way that waste generated is reduced and most of the food waste is reused. This article will guide on how to manage food waste in your restaurant without any added costs.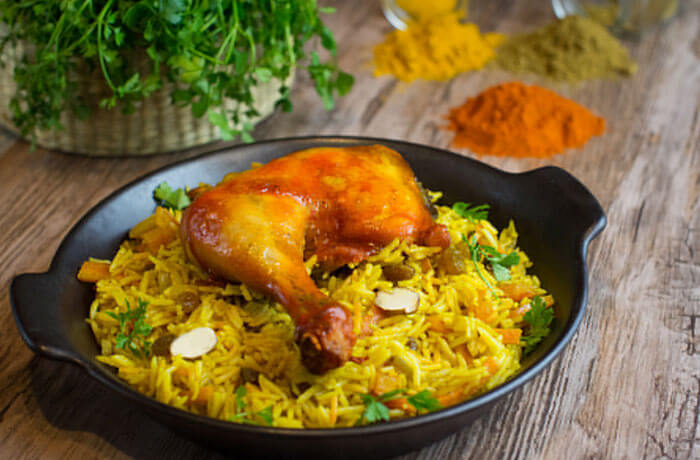 Inventory management means handling your inventory smartly so that you know exactly what is being used, what is not being used, what is being spoilt in real time so that you can effectively strategize your selling techniques and tweak your marketing strategies accordingly. Managing yield is just as important. Yield Management is when you manage the amount of usable quantity which you can draw from an ingredient and maximize it. By doing so, your output from the same ingredient increases and the need for additional such ingredients decreases.
These are some of the top challenges faced by the restaurant industry of the Middle East.  We hope that you find this resource helpful for both entering and surviving the culling of the restaurant space in UAE.