According to research from Oracle, 74 per cent of workers in the UAE trust robots more than their managers. They would choose AI over their present managers any day. The industry is steadily moving towards using the latest technology for restaurant business expansion in UAE. Especially for owners of restaurant chains, or people wanting to step into franchise agreements, the only way to grow is to incorporate the best of technology out there.
A 2017 report from KPMG tried to understand the impact of technology on the restaurant industry. Industry analysts have been emphasizing the importance of technology, both as an opportunity to grow and as a disruptor. Two of the most critical technology applications for restaurant brand growth are food delivery and online ordering. 
Technology Taking Over The Restaurant Industry: How To Use Its Various Aspects For Restaurant Business Expansion in UAE
Let's dig in the various aspects of technology that you can take advantage of for your restaurant business expansion in UAE. 
1. Enterprise Management
Any established restaurateur understands the struggle of managing an enterprise. It is a challenging situation when even one of your outlets starts behaving adversely. As a restaurateur, the first thing that would come to your mind is how to run a particular campaign or analyse outlets of a specific location, without having to go there or choose it from a 100 outlets manually.
Let's understand this through an example. Let's say your enterprise network has four brands, and 15 outlets each, scattered among ten different locations. Imagine the kind of time and energy you would need to spend every time you wanted to analyse the trends of one of your sites. This is why, enterprise wide reporting is one of the first things you'd require from your restaurant technology partner. 
An ideal POS follows a BFCD model, which is Brand, Format, Cluster and Deployment. You can select a particular outlet based on any of these filters and then run multiple campaigns, edit their menu or even analyse their sales trends in a single click. 
2. Customer Analysis For Business Expansion
For an enterprise to sustain itself, keeping up with the customer demand while ensuring that their primary menu is not compromised becomes critical. Since there is massive competition, customers will always have a better restaurant to go to. Use your customer data to analyse what worked five years ago vs what works in the present, and make changes to your menu accordingly.
In some cases, you can also make changes in your menu only for a particular location, since the same dish might work differently at two different locations. 
3. Consistency And Quality (Supply Chain) 
One important thing to understand about brand growth is consistency. Managing multiple outlets through one cloud-based POS makes it easier for the data to flow in. You can get updates in real-time about the sales at each of your outlets, the growth rate and the losses incurred. This helps you to monitor your supply chain operations easily. 
An ideal POS helps you take care of your vendors, place timely purchase orders, estimate the future requirements of your stock correctly and hence help in restaurant business expansion.
4. Manage Your Staff Better
The average staff turnover in Dubai's hospitality industry is 30%. Staff are continuously monitored not just by their line managers, but also by the owners of the restaurant. Another major problem in the restaurant industry is that young people, particularly 'millennials', do not see a job opportunity at a restaurant as their long-term plan.
According to reports, 66% millennial employees leave their jobs in a matter of three years, as they get better opportunities, or they seek a new career, says a report by Deloitte on Winning Over The Next Generation Of Employees. 
To manage your staff across multiple outlets, bring in technology aids. An integrated cloud-based POS helps you to track down each of your staff details like the time they stepped in, their scheduled shifts, the tables they have covered, the revenue and discounts they gave, and so on. Based on your staff's performance, you can plan on providing incentives and promotions. That, in turn, reduces staff attrition rate! 
5. Increasing Your Loyal Customers 
Loyal customers tend to pay way more than your newly acquired customers. Furthermore, it's easier to upsell orders to your regulars by suggesting them newer dishes based on their preferences. Although multiple factors contribute to gaining your customer loyalty. One major factor that leads to a customer choosing your restaurant time and again is the value you generate for them. 
The best cloud-based POS software provides you with an integrated loyalty management program. Under this feature, you can analyse your regulars, give them loyalty points, and keep track of the kind of marketing campaign run for each of your customers. 
Your POS ideally should send out SMSs to your regular customers from time to time, to bring back their attention to your restaurant. Giving out discounts on their special days and sending out 'we miss you' messages should ideally make them want to come back more often, and try more of your outlets. Also, keeping loyal customers engaged helps your brand grow by word of mouth marketing. 
6. Online Ordering 
Penetration of food and delivery apps has been high among businesses across the Middle East. Around 68% of the restaurateurs in the UAE see reasonable volumes of bookings and orders from online apps, and approximately 86% of restaurants in the region are already listed on food apps.  
As a result of the growing penetration of food delivery apps and online ordering in the UAE, several operators have started to collaborate with restaurants. These operators have seen double-digit growth in their delivery business, year on year. Considering the extension, your restaurant must be able to bring in more online orders to increase its overall revenues.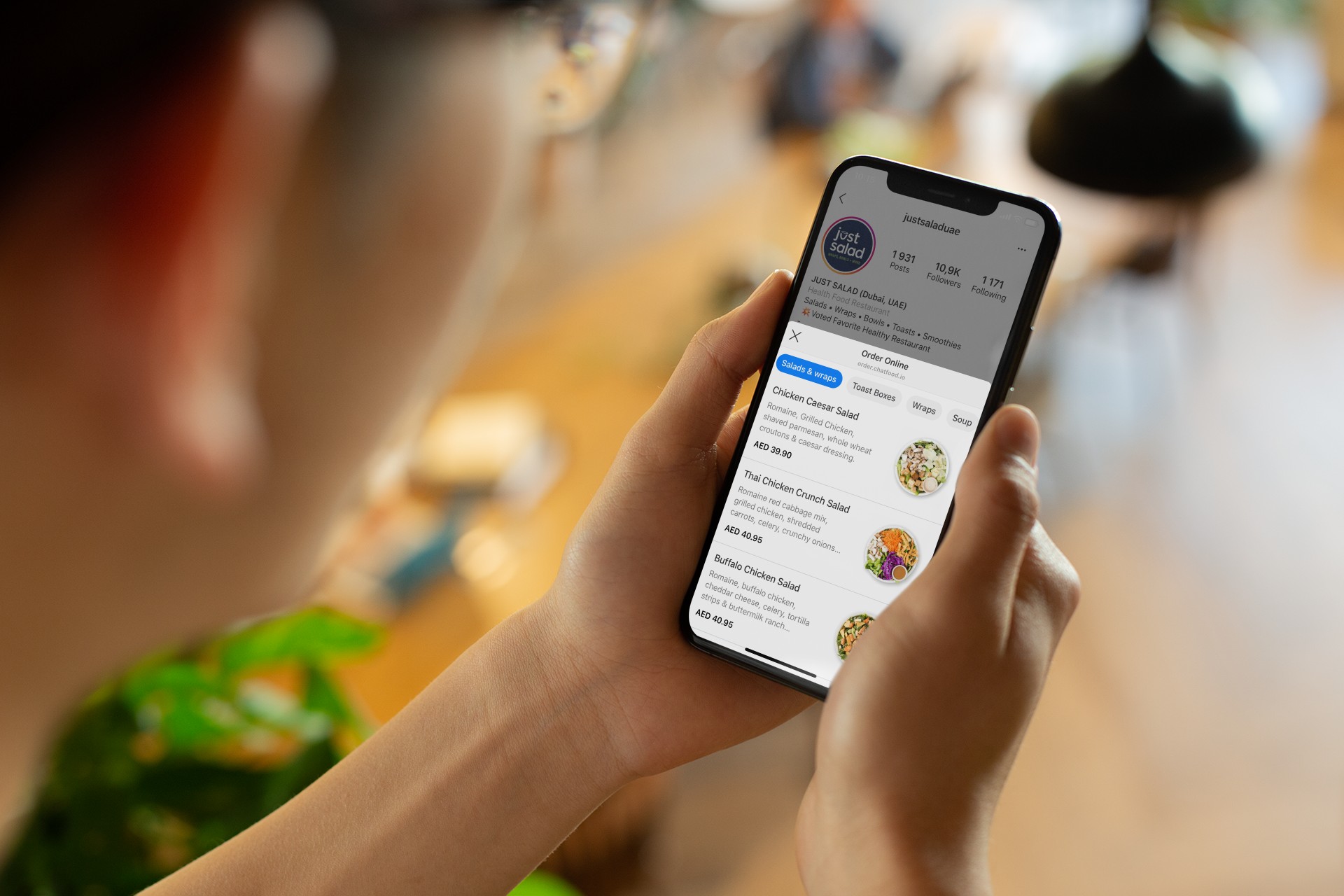 Again, your restaurant POS becomes your saviour here. Everything from order taking, to order preparation, to appointing a delivery executive in time, and then finally delivering it safely can be done through such a technology platform. The most crucial advantage that a POS provides you with is the time you save in each order.
From the order placement to the time that it reaches the kitchen is much faster than manual relay. Then the time to appoint a delivery executive the minute your staff starts preparing the food is optimised.
Overall, you tend to save 2-3 minutes on each of your orders, which when multiplied with the number of tables you cater, would sum up to an average of 1-2 hours in a day. That's 1-2 hours of extra operations for your restaurant. 
7. Marketing Strategies 
To market your restaurant to a wider audience, you must also start using your restaurant technology to run marketing campaigns. For instance, since people of the UAE are moving towards healthy food, a campaign focusing on customer health would work like a charm! 
One such restaurant from the UAE, Alfreej Restaurant, ensures that it plans a regular marketing campaign for the customers through its data. It uses customer trends to run multiple campaigns and takes into consideration the ongoing trends. All these different strategies lead to cumulative brand growth.
All in all, these insider tips can help enterprise chain owners leverage economies of scale and create targeted marketing campaigns to grow their brand. POS technology saves a lot of time and effort, thereby leading to a strategized restaurant business expansion in UAE.