The entire month of February saw empty restaurant tables and streets in the busiest cities of the world. With the onset of the new year, came an extremely dangerous and life-threatening Coronavirus, first hitting the streets of China. According to the present statistics, there are more than 90 countries that are affected by the virus outbreak. A total of 126,380 confirmed cases of novel Coronavirus have come out, including 4,635 deaths.  The virus has been affecting the restaurant industry as well. With increasing awareness, customers are taking precautions to prevent transmission of the deadly virus. From avoiding public places to minimizing their visits to restaurants, people are doing it all. 
The decreasing footfall has started to bother restaurateurs. Along with the dip in sales, there are even more significant concerns about the spread of the virus. Be it related to their staff members, or about their hygiene, there are multiple concerns for a restaurateur. Here are some questions you'd be asking yourself in such a situation: 
Should we legally send a staff member back if they are showing symptoms of a cold? 

Is it legal for you to call someone to show up for their shift despite the fear of contamination?

Do all staff members need to wear a mask? 

Does this mean I have to come up with a strategy to fight this? 
Impact On the Restaurant Industry 
People are becoming more cautious and want to stay inside as much as possible. With a direct impact on footfall, the virus could be a problem for dine-in restaurant chains and standalone restaurants as consumers stay home. On the other hand, the pandemic could benefit fast-food chains and delivery only outlets. The shift towards consumers staying more at home and ordering more, the delivery only outlets are getting positive mileage out of the outbreak. Lack of staff is another impact that the restaurant industry has encountered during the outbreak.
What Restaurateurs and Restaurant Staff Can Do To Deal With The Pandemic 
Let's find out how restaurateurs can prevent the spread of Coronavirus by following these simple precautionary measures. 
1. Use Face Masks 
The virus spreading beyond China is adding to the uncertainty of the disease. Whether it's your kitchen team, your reception staff, or your servers, you must make wearing masks a compulsion for your organization. It is reported that the masks and respirators prevent the transmission of the virus since it's too large to be passed through the pores of the masks. Also, since the Coronavirus can't stay in the air for too long, your staff will be fine unless they are in close proximity to the infected person.
2. Ensure Hygiene Standards 
Another primary precaution is to wash their hands as much as they can. Reports suggest that 99% of the cases can be prevented if people take care of their hygiene the most. Large restaurant chains have been taking up multiple measures like switching to better cups, avoiding reusables for a while, and much more. 
Starbucks, the Seattle-based coffee giant, said in an interview that it is pausing the use of personal reusable cups, and it's "for here" cups. However, customers will get a 10-cent discount if they bring in their cup.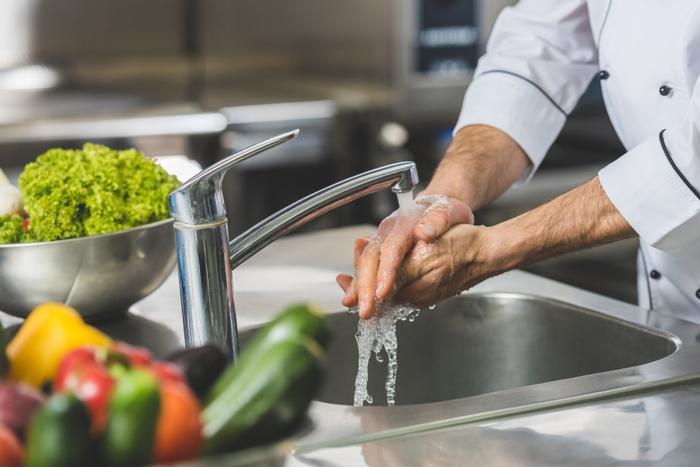 3. Limit Your Travel 
A survey by Coresight Research said that more than one-third of restaurant-goers are avoiding public spaces like clubs, shopping centers, entertainment venues, and workplaces. People have also changed their travel arrangements to avoid the scare. As a restaurant owner, you can guide your staff to limit their travel to other public places for some time. 
4. Take Care Of Your Sick Staff 
The first necessary measure to be considered here is to ensure your staff's health. Burger King has been emphasizing hygiene whereas Dunkin' encouraged its franchise owners to send employees home or ask them to take leave of absence in case they were ill. The brand is ensuring paid time off and sick leaves for employees. Other large restaurant chains like Mcdonalds, Wendy'sand Starbucks are all preparing for the epidemic by focusing on their staff's health. 
The only way to take counter the pandemic currently is to think of every aspect related to the disease. Along with making a contingency plan to fight the virus with your staff, you must also prepare an SOP (Standard Operating Procedure) to follow in case one of your staff members falls sick. 
As restaurant owners, you need to update your restaurant's emergency handling policy to handle the diseased staff member out of the restaurant carefully. One instruction that has been given to employers worldwide is that they need to send back employees home if they show signs of being unwell. The staff member can be asked to stay home for 14 days. Employers can even require a health certificate from the staff member, before allowing them to join. 
Asking employees about their symptoms and taking instant action is the only way out to save the economy. Staff members require to wear a mask at all times while taking care of the patient. If more people in your office start feeling sick, you must declare next week off for all the employees.
5. Come Up With Vegetarian Variations In The Menu
News about the Coronavirus broke the internet in no time. People started to read everything there was about the virus, even the myths, and lies. Research studies have shown the cause of the spread of the Coronavirus to be slaughtered animal flesh. Many people in Asia and across the globe have minimized the consumption of meat and are avoiding seafood. The outbreak thus had a direct impact on restaurants specializing in non-vegetarian food.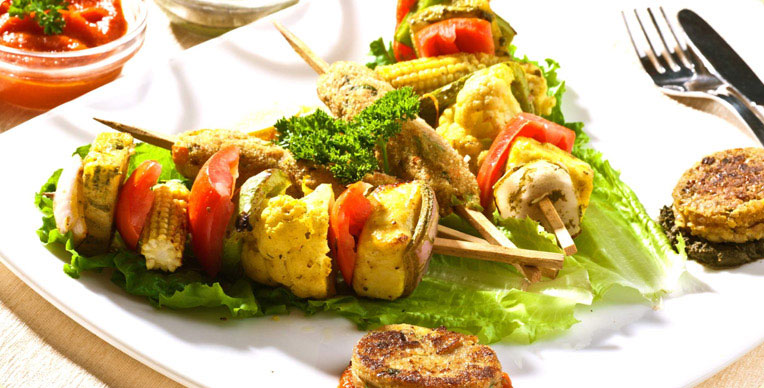 What restaurants can do here is come up with multiple vegan dishes instead. Since customers are already worried about consuming non-vegetarian food, it is better if you focus on bringing variations in your vegetarian menu. Also, that doesn't mean you start avoiding your non-vegetarian dishes completely. It simply means you give your customers more options for what they want to eat.
6. Focus On Food Delivery 
Apart from decreasing footfall and increasing takeaways, there has been a substantial decrease in sales of thousands of restaurants around the globe. What restaurants can do here is focus on their delivery aspect of operations to cover up with the decrease in sales. You can simply diverge your investment and resources to increase your delivery sales. 
All in all, the outbreak of Coronavirus has affected one and all. Multiple industries have been affected by the epidemic, and thus the world economy as a whole. With decreasing footfall, restaurateurs need to take adequate measures to save their lives.