The digital food ordering culture is flourishing and has completely transformed the way traditional restaurants function in Saudi Arabia. According to research, the online food delivery industry in Saudi Arabia is expected to grow and register an annual revenue of USD 2Bn by 2023. With food delivery platforms like Deliveroo, Talabat, UberEats, etc., the online ordering business is taking restaurant sales to the next level. Having a robust food delivery system is a great way to increase restaurant revenues, sales, and profit margins. This article explains how restaurants in Saudi Arabia can master the online ordering system and increase delivery orders. 
How To Increase Your Restaurant's Online Food Delivery Orders In Saudi Arabia
Challenged by falling sales and thin margins, especially during the COVID-19 crisis, many restaurants are now pivoting towards online food delivery and making it their primary business model. With more restaurants entering the delivery space, ensure that your delivery system is well established. Here are the top 7 ways to increase restaurant delivery sales in Saudi Arabia.
1. Use Technology To Accept Orders
The efficient use of technology can significantly improve food delivery service and online ordering experience for both restaurants as well as consumers. If your restaurant is listed on multiple online ordering platforms, it is essential to invest in a POS that automatically integrates all the orders placed via various online ordering services. 
For restaurants accepting a high volume of delivery orders over the telephone, there are high chances of inefficiency. Even if you have multiple hotline numbers for taking orders, many a time, an order can go unattended, or the lines may be busy. To avoid such a situation, consider opting for cloud telephony services.
Cloud telephony services ensure that no call remains unattended. Incoming calls are automatically transferred to the next available line until the request is received. All the call logs are maintained and recorded in the POS system for better transparency. 
2. Create A Stellar Online Menu
Creating a well-designed online menu that is crisp, concise, easily-readable, conveys all the vital information, and has a clear CTA attached is exceptionally crucial. Design a well-crafted menu and upload it on your restaurant website and the various restaurant delivery service providers. Remember to create a clear landing page for your online orders that will lure your customers into clicking on the 'Order now' button.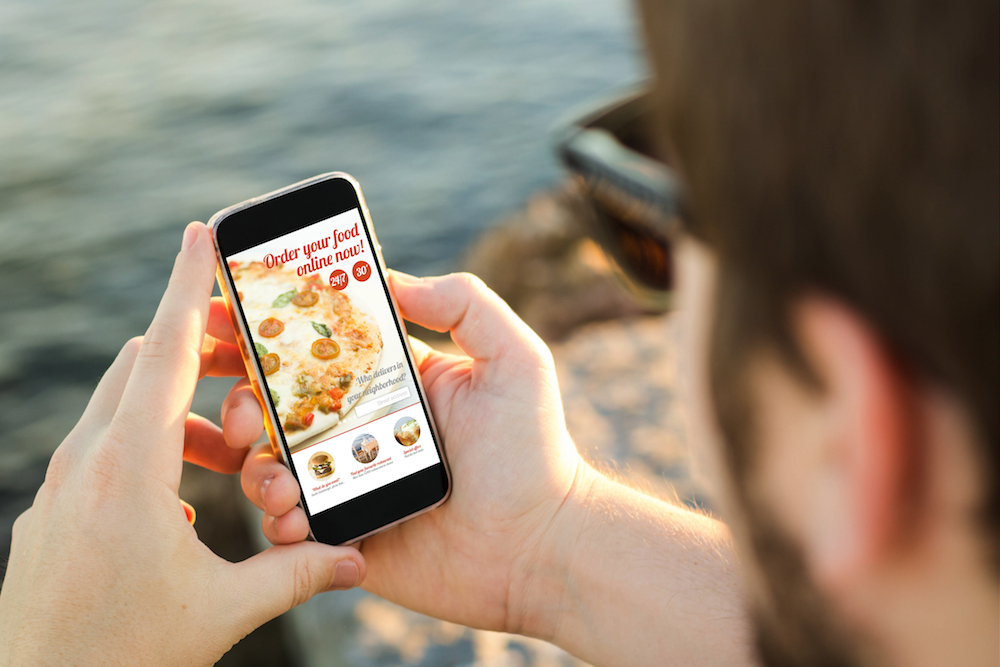 3. Track Deliveries and Assign Orders With Technology
Leverage technology tools for assigning orders to your delivery agents and tracking the deliveries in real-time once they are dispatched. Through POSist's Delivery App, restaurants in Saudi Arabia can keep a steady track of the entire delivery process, assess driver performance, and optimize the routes.
This will also help operators register the dispatch time, track the delivery staff, and analyze the total time it takes to deliver orders. The delivery module also assists in categorizing customers according to the past ordering history and optimizing home delivery orders based on this data.
4. Provide Great Service
Providing a remarkable customer experience is not only limited to dine-in facilities. It also applies to your delivery orders which requires you to follow the right procedures. 
Maintain the right temperature of your food items. A disbalance in the food temperature can leave a negative impact on the customers. To avoid such situations, equip your delivery executives with insulated food bags that maintain the temperature and freshness of the food items. For cold beverages, sweets, or ice cream, use dry ice to keep them fresh and frozen.

Investing in the right packaging is extremely important for online food delivery. Procure the best quality packaging materials, adopt different packaging techniques, and use spill-free containers.

Give special attention to the add-ons requested by customers. In order to provide an excellent online ordering experience, make sure that all the add-on requests made by customers while placing the orders are fulfilled.
5. Proper Address and Client Communication
Many times, online food delivery orders are delayed, not because of long preparation time, but also due to prolonged delivery times. This situation can be easily managed by having proper communication with the customers. If you have your own delivery fleet, confirm the customer's address on a call before dispatch, and ask them to provide appropriate landmarks if the address seems incomplete.
Also, invest in CRM software that will maintain all the necessary contact information of the customers. Provide your riders with proper GPS facilities that can help them to locate the customers' addresses quickly.
6. Outsource Delivery Drivers

According to estimates, online ordering platforms and services are now generating about 70% of restaurant orders on average. The reason why most restaurants are integrating with either aggregator apps or online delivery agencies is because it saves them the hassles of establishing their own delivery fleet and reduces costs.
With third-party online food aggregator platforms or outsourced delivery services, you need not invest in a fleet of delivery executives or vehicles. Outsourcing the delivery fleet is an innovative way to optimize the direct and indirect costs such as insurance and hourly wages and minimize the delivery time during unexpected rush hours.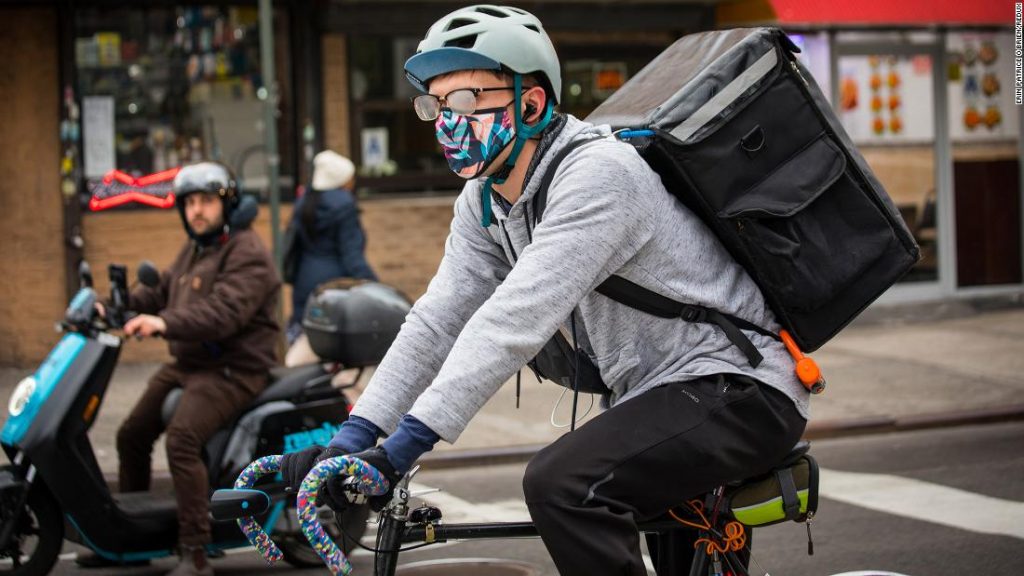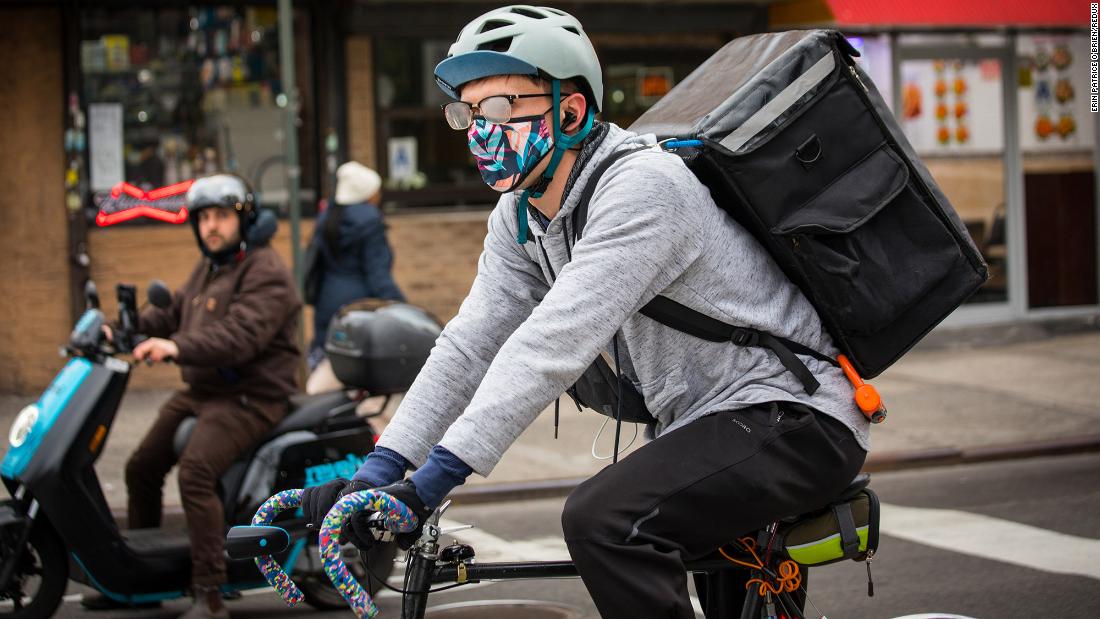 7. Have A Standardized Delivery Procedure
When it comes to online food delivery, restaurants can neither compromise on the time taken for delivery nor the efficiency of the preparations. Delayed delivery time or inaccurate orders can completely ruin the customer experience and make them skeptical about ordering food from your restaurant again. 
Despite outsourcing the delivery services, assign specific delivery management and coordination responsibilities to your in-house staff, and guide your delivery drivers, whenever required. Ensure that your in-house staff knows the person in charge of delivering the orders at the outsourced agency and that the outsourced delivery drivers are well versed in their coverage area.  
With more technology advancements and evolving customer demands, the future of restaurant delivery seems brighter than ever. Remember to provide top-notch customer service to your customers while making the doorstep food delivery. Utilize these useful tips on how to increase your online food delivery sales in Saudi Arabia, and acquire huge profits!