The Vegan trend is here to stay. According to a poll conducted in 2016 by Ipsos MORI, the number of vegans has risen in the UK by 360 per cent in only a decade. In the US, 2017 saw a rise of 600% in the number of vegans, as compared to 2014. A similar trend has been seen in India, where the recent surge is at 360 per cent. Consumers are becoming more aware of what they are consuming. Also, with the internet convincing people of the perks of turning into a vegan, many people are convinced to try the diet at least once in their lifetime. 
The massively growing trend has had a direct impact on the restaurant industry. More and more vegan cafes are coming up and restaurateurs are incorporating more plant-based dishes in an attempt to cash in the trend. It would help if you had a clear strategy in your mind when you're about to start a vegan restaurant of your own. 
Also, before you start with your plan, you must get clear about what veganism is and what it is not. A lot of people in India confuse veganism with avoiding meat from animal sources.
Veganism is not the same as being a vegetarian. It means avoiding the use of any products derived from animals. Items like dairy products, sarees, leather products, and other commodities from your daily life that contribute to the slaughter or exploitation of animals are to be excluded in veganism. 
Strategies To Run A Vegan Cafe/Restaurant Successfully 
Here are a few strategies that you can consider incorporating in your plan before starting up a vegan cafe. 
1. Higher Start-up Costs 
While adopting the vegan trend, you need to figure out your finances. Unlike what goes into getting raw materials for a typical restaurant, getting organic raw materials or vegan ingredients is going to cost you more. Starting up a vegan cafe would cost you up to 10 per cent more than the average cost of opening an ordinary restaurant.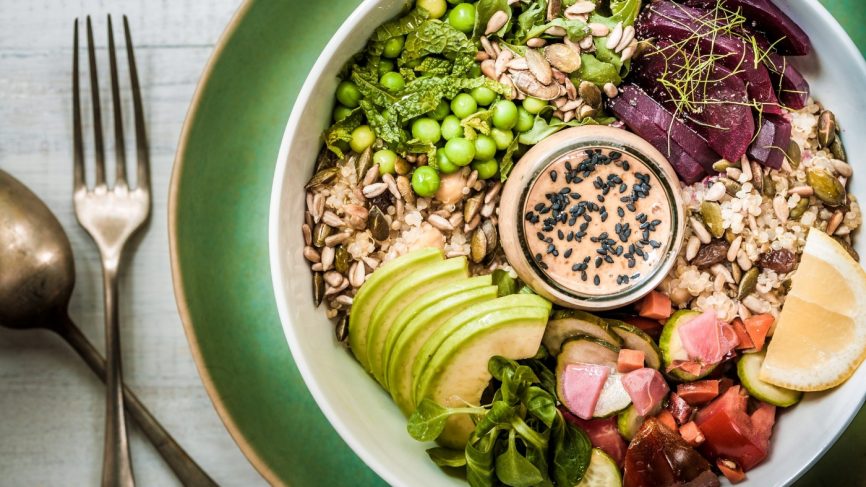 2. Expect Price Fluctuations 
The organic ingredients are on the expensive side, as compared to other ingredients. With the increasing demand for vegan food, you can expect fluctuations in your raw material prices.
"The more organic the food, the more we have to raise our costs, and the more creative you have to become. It's tough to convince people that a plate of tofu or carrot risotto should be more than steak," says Amanda Cohen, owner and head chef of Dirt Candy, New York City's premier chain of vegetarian restaurants.
Along with that, you need to value supplier relationships to ensure a constant supply of your selected ingredients. The best way to thrive in an uncertain market that the organic food market is to stick with the vendors you trust the most. Especially vendors you trust, because not all the vendors would give you the same quality ingredients you wish for. 
3. Update Your Menu Regularly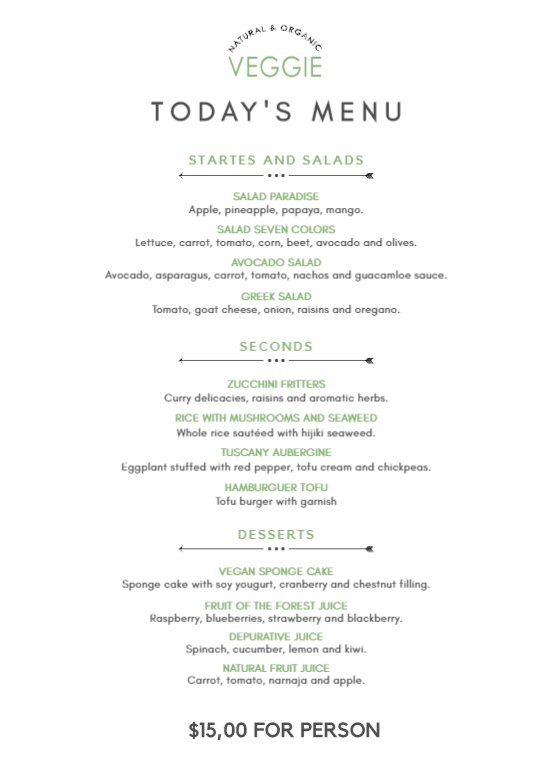 Consumers are likely to get bored and try new places if they don't get enough choices at your restaurant. As a restaurateur, you need to keep up with the upcoming trends related to consumer behaviour. Use your customer data, analyze their favourite dishes, read about the latest trends, and include newer vegan dishes in your menu. You can also try keeping a separate menu for different meals at different times. 
For instance, Wabi-Sabi in Kolkata has a 'Weekend Breakfast' menu teamed with live music, ideal for a date. Here are some suggestions that you can include in your menu:
Protein bowl with sun-dried tomatoes, oven-baked millet, spinach and peas falafel, roasted baby carrots, and many other salads would be great to make your customer's day. 
4. Market Your Vegan Cafe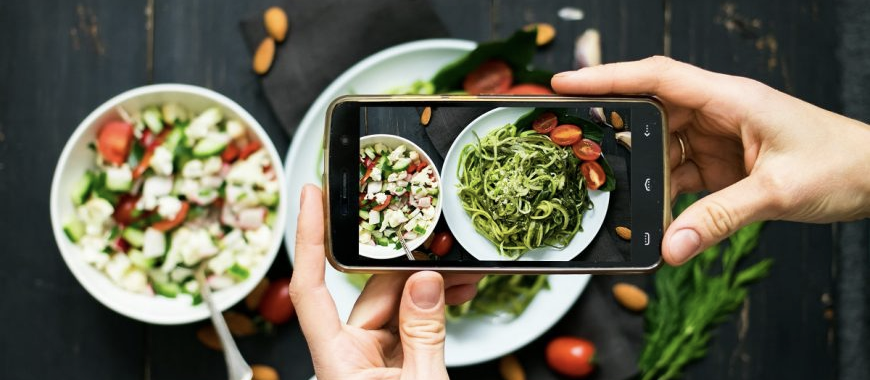 Marketing your restaurant is just as crucial as opening and establishing it. You must have a separate budget to spend on your restaurant marketing. By that, we don't mean only social media, but all sorts of techniques. Here are some ways you can make customers keep coming back to your restaurant: 
Keep a creative menu and try changing it for different seasons. 

Organize several events at your restaurant to attract customers

Run Personalised Marketing campaigns and give out loyalty points to regulars. 

Provide a diet plan for health freaks. 

More information, more orders! Have a full menu info-board, listing the ingredients, the calories in each dish, and the way it has been prepared. Such an intensive list attracts customers and often makes them order more. Also, market this information on multiple social media platforms. 
According to NRAI Food Services Report 2019, 44% of the consumers are focused on spending a quality lifestyle by choosing healthy and nutrition-rich food. Your target audience should be way beyond 44 per cent. Thus, it would help if you convinced the non-believers with real-life stories to connect with them as well. 
5. Have Tasting Vegan Food Events At Your Restaurant 
Avoiding vegan stereotypes by hosting a tasting event at your restaurant helps you gain more popularity with your customers. You can start by analyzing the trends and asking your chef to come up with something new. Many restaurants have adapted the phenomenon of menu tasting to validate the chef's creations. The events would work wonders for your restaurant by getting in more and more people. 
6. Get feedback from your customers 
Getting the right feedback from your customers on a real-time basis helps your restaurant grow. Feedback is more critical for a vegan restaurant since the target audience is incredibly self-aware. They know exactly what they want, and thereby might choose another restaurant over yours for just one single flaw.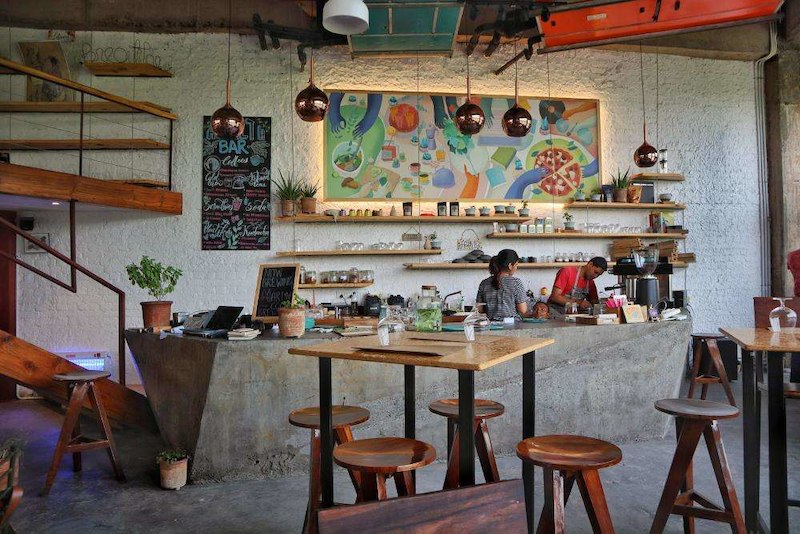 Greenr Cafe, Gurgaon is an example of an excellent feedback mechanism. The cafe doubles up as a fantastic co-working space. Use your restaurant POS to get personalized feedback from each of your customers. So, for instance, if a customer ordered a salad and a smoothie. His feedback form should include specific questions related to both the dishes and not the typical 'How did you like the overall food?'
This way, you get an organized set of data that can help you analyze your customer's reviews better than any social media platform. 
All in all, keeping up with the vegan trend can be huge for your restaurant if you have a clear strategy in your head. Running a vegan cafe successfully would also require constant input from the customers, dieticians, and other people related to the healthcare industry. Consider keeping in touch with the experts to tap the massive potential of the vegan trends in the restaurant sector!