The food and beverage industry in India has grown considerably over the years. According to a report by Mordor Intelligence, the size of the foodservice market in India is projected to grow at a CAGR of 10.3% over the forecast period of 2021-2026 and is expected to reach USD 95.75 billion by 2025. This makes venturing into the F&B industry extremely lucrative. Many started their own 'something' in this arena, considering the situation. While you cannot start a proper restaurant; several restaurant startup ideas are attracting the eyes of aspiring restaurant owners. Are you confused about what are the various restaurant startup ideas that you can venture into? Don't worry read below and know about the different restaurant startup ideas that you can implement right away!
Restaurant Startup Ideas
Starting a restaurant isn't easy. This is especially so if you are a newcomer to the industry. In such a situation, you must analyze your budget and potential and must fix a format in which you can take the risk. Imagine you start a fine dine, and you had to close it within a year? Hence, you must come up with a restaurant startup idea that will be easy on your pockets. Here are some restaurant startup ideas that you can implement right away are:
1. Home Cooks
This is a new concept that will garner a lot of appreciation and eyes for the upcoming years. Home cooks are generally the ones who cook in their homes. A home cook himself or herself takes orders and cooks right from their kitchen. The tremendous applause that home cooks have received is not because people love homemade food, but because cooks have been doing this job for over 10-15 years, and in the process have gained a wide range of knowledge, experience, and exposure.
In addition to that, most people who have the skill can easily start a home kitchen since it does not involve much cost. The barriers for home chefs to open their kitchen has been reduced with the help of food technology and other support services like online delivery platforms. Nowadays, popular online delivery platforms cater to home chefs as they did to home bakers earlier. Hence, this format will gain a lot of appreciation and will be readily acknowledged by people in 2018.
2. Cloud Kitchen
While most people think that a cloud kitchen and a home cook are the same, it is not. Both formats have some fundamental differences. In a cloud kitchen, one runs more than one restaurant brand, and these brands may all be owned by the same person or even different people.
On the other hand, a home cook prepares the food and that too right from his/her kitchen. The most important part is that home-cooks operate under a single brand name and operate a single brand from their kitchen. Since it is a format that does not demand a lot of initial investment, it readily becomes one of the most wanted formats for most of the newcomers in the industry. Find out how to open a cloud kitchen restaurant here.
3. Food Trucks
Food trucks have gained immense popularity in the past few years. The investment is less, and if you can manage to run your truck well, the profit garnered will be quite impressive. This makes this format the most liked restaurant start-up idea by all the newcomers in the market. Not only does the food truck require low investment, but its operating cost isn't high either. It does not burn a hole in the pocket of the restaurant owner with the high rentals.
On the other hand, it just involves the initial investment of buying the truck. One of the main positive sides of owning a food truck is the fact that you can change its location and shift your food truck easily. Moreover, it will give you a hang of the industry, so before you go on to open a restaurant, you can get some hands-on practice by operating a food truck first. Ramji Chaiwale in Bangalore is one such story. The QSR started as a food truck and operated as one too for a long time before venturing into the QSR industry. This article will tell you how to open a food truck.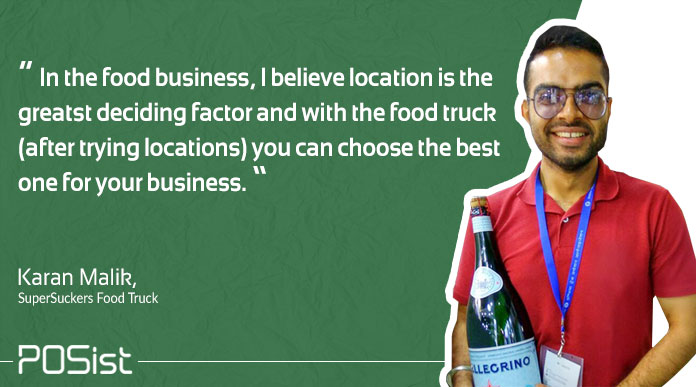 4. Food Cart
Opening a food cart is another fantastic restaurant startup idea. Like a food truck, the initial investment of a food cart is also less. These are for those aspiring restaurant owners who are not willing to take a risk and invest a lot in the business. To make your venture a successful one, you must have a good product, a lucrative location, a cart, a staff or two, utensils, and gas in place and you can be sure to have an amazing food business. 
5. Quick Service Restaurant
This is one of the most successful restaurant startup ideas in the market. QSRs have been cropping up like a swarm of locusts everywhere. Since it is easy to start and the initial cost is not all that high, it has evolved as one of the most favorite formats of the people. However, considering the low barriers to entry in this segment the competition is exceptionally high. As a quick-service restaurant owner, one has to compete with the already established brands that already have a market presence and also with the local food carts and street vendors that provide similar products at a relatively lower price. Find out how to run a successful QSR chain here.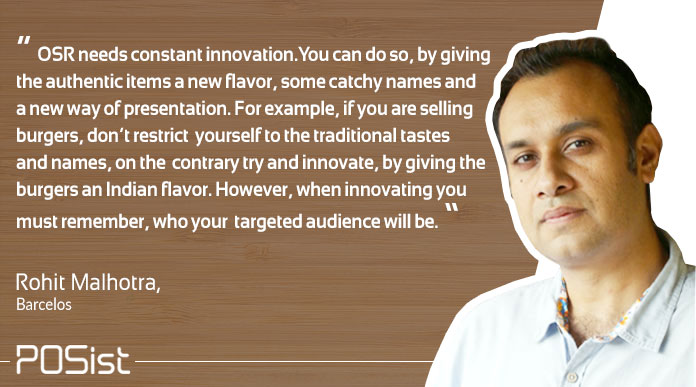 A restaurant startup is just like any other business, that can be taken to heights if run smartly, but it is also riddled with many challenges.  While we have mentioned some of the high-profit food business ideas that don't require much investment and also have low risks, there are several other restaurant startup ideas if you have the budget. Fine dining restaurants, bars, bakeries, cafes, ice cream parlors are also lucrative restaurant formats. To know some more great restaurant business ideas that are incredibly high in profit, read this.