The era of technology has undoubtedly revolutionized the restaurant industry. From online ordering to digital menus to making reservations online, people are dependent on technology for almost everything. It also opens up a vast area of opportunity for restaurateurs to increase restaurant revenue. Online ordering through mobile applications has nearly become a lifestyle now. Be it corporates, homemakers or teenagers; everyone likes a bite or two from their favourite restaurant from the comfort of their homes. Leveraging the opportunity, let's talk about how you can increase the mobile order value for your restaurant. 
Make More Revenue By Focusing On Your Mobile Orders 
Increasing mobile order value does not necessarily mean increasing your menu prices. Engaging with your customers on an ongoing basis through branded mobile applications, or making sure you have a mobile-friendly menu landing page for them to go through are essential to make sure your mobile orders increase. 
Here are some tips and tricks to increase your mobile order value for your restaurant 
1. Choose The Right Technology Partner 
Managing peak business hours efficiently with online ordering directly results in increased restaurant revenue overall. While talking about increasing your mobile order value, you should get the right technology partner on board to help you incorporate multiple delivery options. An ideal POS should give you multiple delivery options on one single platform. 
2. Include Varied Payment Methods 
In the digital era, most customers prefer cashless transactions. From purchasing stuff online to making bill payments, everything is done at the click of a button. When visiting a restaurant, customers expect it to have multiple payment options. Therefore, when you are focusing on increasing your mobile order value, it's always better to have more than one payment option. Integrate third-party payment gateways, like Paytm, Google Pay, and so many others, to make life easier for your customers. You are likely to see an instant increase in your restaurant order value if you include more payment options than just cash/card. 
3. Simplify Your Menu
Now, the next significant aspect of mobile ordering is the restaurant menu. Assuming that you have already designed a simple and attractive menu that is easily browsable by your customers, let's get into the details of what more you can do with your list. 
Create a unique menu or even a customizable menu for your customers. Give them options to create their own breakfast combination, and give them complimentary offers so that they would want to come back and order more. 
Have a comprehensive menu that gives your customers a clear picture of the nutritional value, ingredients, preparation time, food items, and all that there is to know about the dishes on offer. 
Update your menu regularly to ensure that customers always get to see something new. Leverage your customer data (feedback and CRM data) to analyze the ongoing trends of the restaurant industry, and run your menu according to them.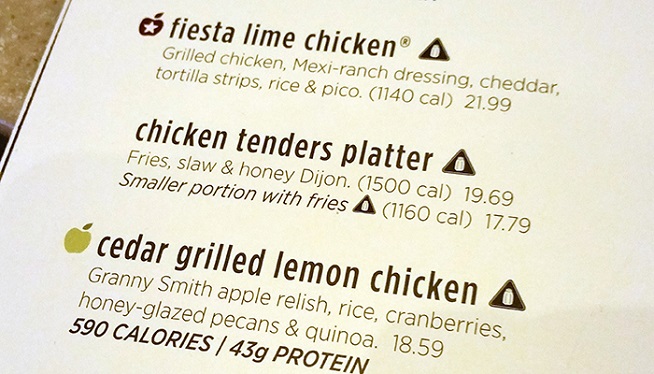 4. Integrate With Online Food Aggregators 
Third-party food aggregators have gained a lot of popularity in the past couple of years. Most millennials have one or the other online food aggregator app downloaded on their phones. Making your restaurant visible on these aggregators would drive mobile orders for your restaurant. Restaurateurs often sponsor their brands on these online food aggregators to increase their visibility and thereby get more orders.  
5. Create Your Own Mobile App 
Restaurants with their own mobile application have a better image in the eyes of their customers. Your mobile app should offer your customers something unique, like redeemable loyalty points, personalized offers and discounts, and so on. 
6. Focus On Personalized Marketing 
Giving out personalized offers to your customers, based on their preferences, is a great way to increase your mobile order value. Along with meal suggestions, send out SMS  notifications to your customers to keep their engagement with your brand healthy. Your mobile order value tends to increase multifold when you keep your customers in the know about what's new at your restaurant. Send out messages on birthdays, anniversaries and other special occasions, and at times when they haven't ordered in a while to keep them coming back.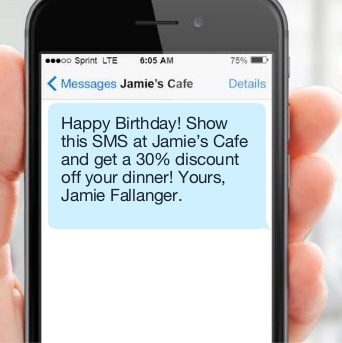 7. Use Suggestions Based On Customer Data 
While your customers order online through mobile applications, you can try giving out suggestions based on their previous orders. Providing meal suggestions to customers helps customers choose faster, reducing cart abandonment rates. It is highly likely that promotional deals and combos based on their last preferences could lead to a higher mobile order. 
8. Share Creative Content On Your Mobile App
Millennials care about how their food is presented, before even worrying about the taste. Social media platforms like Instagram and Facebook are filled with trending food pictures, creative recipes, and blogs around the food industry. 
Using your mobile app to share attractive food pictures as push notifications to your customers leading them to order even when they don't want to. 
All in all, increasing your mobile order value depends on how attractive your menu is and how much are you able to engage with your customers. Once these two factors are in place, you'd be easily able to grow your average mobile order value.