From the chaos caused by the current COVID-19 outbreak, which has proved challenging for foodservice operators, doorstep food delivery has emerged as a viable channel. Restaurant operators are now pivoting to the online food delivery model to reach out to more customers and preserve their revenues. While incorporating online food delivery service into your business, a major deciding factor is whether to consider a third-party service or establish an in-house delivery system for your restaurant. Though partnering with third-party services has multiple benefits, they charge hefty commissions that can further add up to your expenses. Needless to say, having an in-house delivery system is a great option to help streamline the delivery ops and ensure that third-party delivery partners do not dominate your food delivery.
7 Advantages Of An In-house Delivery System For Restaurants
With an in-house delivery system, restaurant businesses can hire a trained team of dedicated delivery staff and procure their own fleet of vehicles to deliver food parcels to customers. Having a fully-owned delivery system provides enhanced control over the delivery experience, elevates the customer experience, and also boosts your revenue.
According to an intricated report on the Restaurant Industry & Market Evolution, restaurant operators said that they received 43 percent of online orders via direct channels. Out of the 43 percent who choose direct channels- half of the respondents prefer ordering via WhatsApp or the Mobile number of the restaurant. Maintaining your own delivery fleet is also cost-effective than paying massive commissions to aggregator businesses. Establishing an in-house delivery fleet is also an attractive option for food services having limited access to third-party delivery service due to their location. 
Let's look at the multiple benefits of having an in-house delivery system for restaurants. 
1. Complete Control
One of the significant advantages of having an in-house delivery system is that you have complete control over the delivery process and help you meet customer expectations. If there is an issue of mismanagement or route optimization, you can make direct changes without having to place a request with a third-party business. The restaurant has complete control over how to manage the operations of delivery services and train delivery staff. 
With better staff control, you can increase the efficiency of your delivery operations by setting your own procedures and delivery guidelines. Similarly, you can integrate a robust delivery management software that automates and streamlines the entire delivery mechanism. 
2. Better Service For Customers 
Creating a top-notch doorstep food delivery experience for customers is crucial for getting them to order again. With an in-house delivery system, not only would you be able to train your delivery staff, but you would also be able to choose your own delivery model and product offering. From receiving orders to appointing the delivery executive, your restaurant controls the entire delivery experience.
The entire order cycle is managed by your trusted employees. As they are the ones interfacing with customers, you can rest assured they will deliver the kind of services you want them to provide to your customers. If a customer makes a special order request, your business is better positioned to fulfil them, enhancing their overall experience. These measures work best in retaining your customers and alleviating their experience.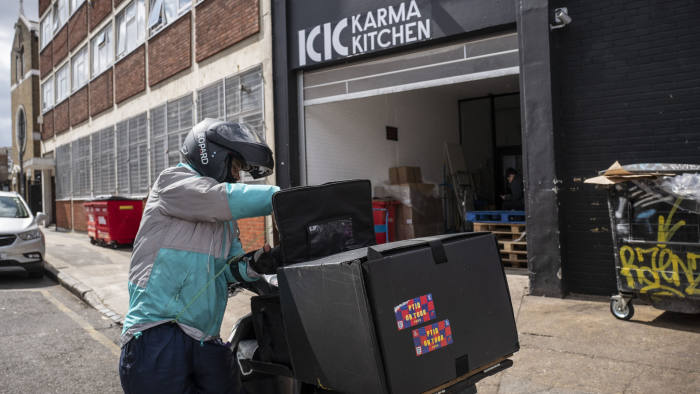 3. Reduced Time Of Delivery
When a customer places an order on third-party food delivery apps, the food delivery executive appointed by food aggregators typically could be handling orders from several restaurants at the same time. This may sometimes lead to delayed orders and affect the reputation of a restaurant.
On the other hand, an in-house delivery executive takes less time to deliver the order as customer order requests are specific to only a particular restaurant. As soon as the order is prepared, restaurant managers can directly appoint a delivery executive, hence optimizing the delivery time and thereby increasing the number of orders serviced in a given timeframe. 
4. Better Profit Margins
Having in-house delivery services can help boost restaurant revenues significantly. Restaurants having an in-built delivery system stand to earn more revenue and retain better profit from each order. Furthermore, an in-house delivery system eliminates recurring costs and other hidden commissions associated with third-party services. 
While setting up a restaurant owned delivery operation does require a serious investment, not having to pay hefty commission fees to the third-party aggregators may seem worthwhile in the longer run. A research study suggests that maintaining an in-house delivery team is nearly 50% less expensive than employing third-party services. 
Many times, restaurants have to adjust online menu prices to incorporate platform commission fees, which keeps customers from placing orders. By omitting the hefty percentages to be paid to aggregator platforms, restaurants can offer lower menu prices, thus making delivery more attractive to potential customers. 
5. Increases Brand Loyalty
Having an in-house food delivery service helps in keeping your brand perception consistent on all platforms which can differentiate you from the competition. When you handle the entire food delivery, you reward your existing customer base with added convenience and stand to gain more in terms of repeat business and referrals.
An increased brand loyalty gives an assurance that your business is not overshadowed by the same third-party services that your competitors may also be employing. This helps in maintaining better engagement across all platforms.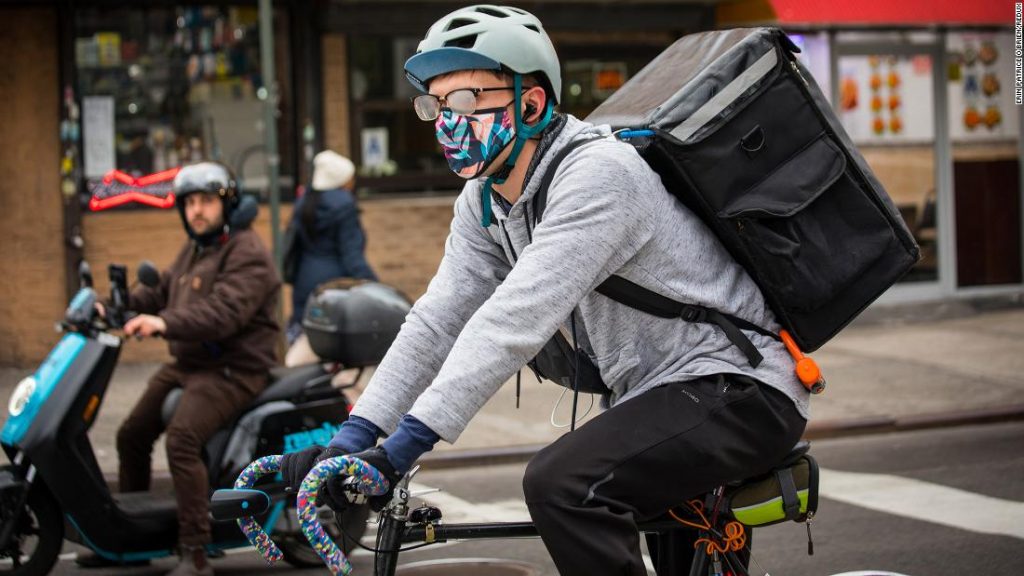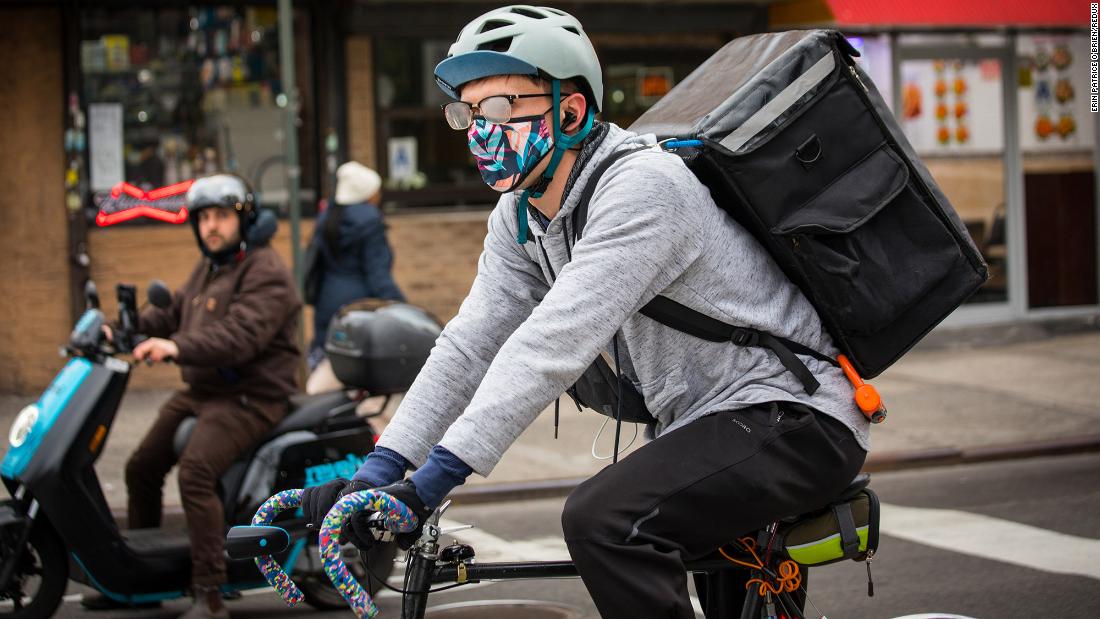 6. Eliminates Communication Barriers
For delivery-only formats, door-step drop-off is the only point of direct contact with the customer. Waiving this control to a third-party service takes away valuable opportunities for customer engagement. Choosing in-house delivery, however, eliminates this issue that comes with third-party delivery. From placing the order to sending out delivery, the only parties involved in the communication is your business and the end consumer.
Your business is better placed to stay in touch with your customer throughout their order cycle. This makes it easier to obtain feedback and implement the necessary changes. As personal communication has a positive effect on the customer's experience, an in-house delivery system generates better customer satisfaction while reducing any potential communication breakdowns with regards to orders and deliveries.
7. Better Order Management
A common issue that restaurants face by partnering with third-party delivery platforms is that adjusting prices and menu items take a long time as such changes have to be first approved by the delivery platform. However, when a restaurant owns the entire delivery operation, it is easier to update the online delivery menu and make necessary changes.  
Establishing an in-house delivery system in your restaurant requires proper investment and resources, but it will benefit your restaurant in the longer run. Remember to consider all the touchpoints before setting up the delivery system and acknowledge any customer feedback you receive. If you want to manage the entire food delivery process on your own, consider POSist's Delivery app that will enable you to allocate, track, and deliver orders to your customers with ease!