A manager of your restaurant must in all circumstances possess several professional as well as interpersonal skills to supervise the restaurant operations. You must remember that it is your restaurant manager who will be handling your entire restaurant operations in your absence. And if you have a chain of restaurants, then you can hardly be physically present at each outlet all the time, and at times like these questions like how to recruit restaurant managers? cross your mind.  And why not? at such instances, all you can do is rely on your restaurant manager who will be the guardian angel in your absence.
If you are looking for a restaurant manager, read ahead!
6 Qualities to Look For While Hiring A Restaurant Manager 
A number of duties and responsibilities lie on the shoulders of the restaurant manager, and hence their recruiting should never be done in a lousy manner. There are certain qualities that you must always look for in a good restaurant manager that further enhances overall restaurant management, such as:
1. Great Communication Skills
A restaurant manager is essentially the glue that holds the restaurant together. He acts as a bridge between the restaurant owner and the restaurant staff. Unless the manager has a strong communication skill, how will he convey the information and thoughts of the owner to the employees and vice-versa?

The owner will not be present in the restaurant on a daily basis. If he wishes to pass on a message to his employees, either regarding the changes in the ways of the operation or applauding for some target achieved, it will often happen only through the manager. Similarly, if the employees are facing some problem and they want it to get delivered to the owner, it will happen through the manager. While communicating the further course of action to the restaurant staff, the manager should ask them about their opinion and their inputs. Since it is the staff who will be on the floor working, their suggestions might have more implementational value. A restaurant manager should be empathic towards the employees as well. Therefore, looking for a restaurant manager that has good communication skills will not only help you but the employees as well.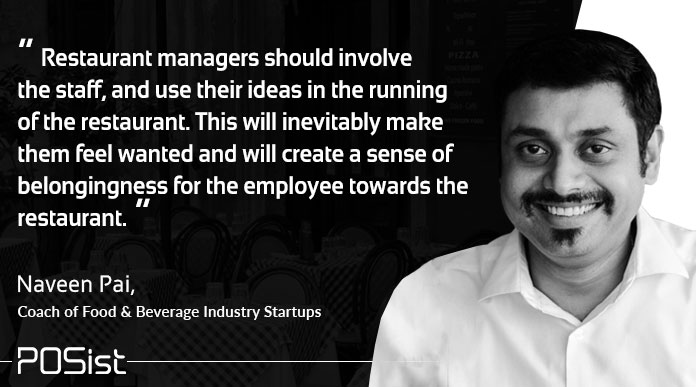 In addition to this, if there are any new entries in the restaurant, the manager will have to communicate all the necessary information about the job description and what is expected out of them.  Moreover, a restaurant manager should also be the bridge between the employees, and he should ensure that all of them are working cordially and paving the path for your restaurant towards success.
2. Prompt Decision-Making Ability
A restaurant manager should be someone who will be able to take an immediate decision in times of crisis. Crisis management should be his primary motive. In a restaurant business, every day is a new challenge, every day you serve new and different types of customers. For instance, in a busy festive season, two of your employees might be on leave. Instead of panicking about what might happen a good manager should try and find a solution to the problem.
Or maybe a customer doesn't seem happy with either the food served or the service of the servers and the manager is called upon. The manager should understand that letting the customer leave with a sour taste in mind will be disastrous for the restaurant; hence he should try and soothe them with some complimentary dishes or a heartfelt apology. Various other such circumstances may prompt up. Being a good manager, one should be able to solve the problems and drive a team.
3. Patient Enough to Handle all Situations
When one manages a team of different individuals, one cannot behave in the same way with everyone. Some might learn fast, while others might take a bit longer to get accustomed to the restaurant operations. But does that mean that those who take longer will be left or fired? No! A restaurant manager should be patient enough to handle all types of employees.

It is similar while dealing with customers. Some of them might be good while others might be crude, critical and rude. No matter what, a manager must always keep his patience even while dealing with difficult customers. Delivering stellar customer service is a fundamental prerequisite for a successful restaurant business; hence, patience is the key to being a good restaurant manager!
4. Must be a Multitasker
A restaurant manager will have a lot to handle. This includes both the front and the back-end operations. A restaurant manager is responsible to welcome the customers, to ensure that the food is delivered on time, so that the table turnover time isn't beyond expectation, to check the stock and inventory religiously to see that the kitchen never runs out of stock, and also to ensure that no backhanded misappropriations are happening at the restaurant. Hence, a good restaurant manager should be a multitasker.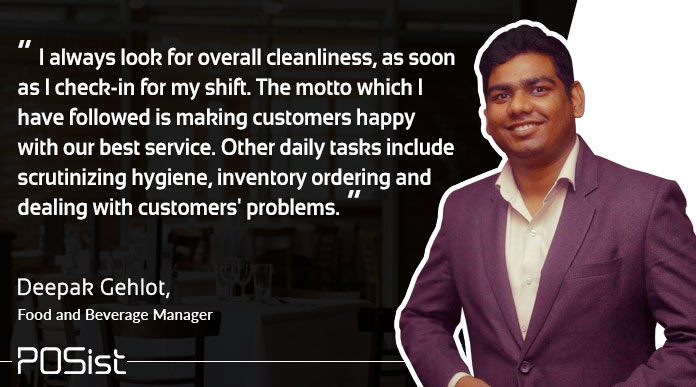 5. Must-Know the Art of Team Management
As already mentioned, a good restaurant manager should be able to drive a team to success. He should be a team leader. A manager should be responsible for ensuring that all the team members are cordially working with one another, and even if one of the members are slow to catch up, he should always try and boost and motivate him. He should treat everyone; equally, partiality can be disastrous towards your restaurant. Look for a manager and not a damager!
6. Should Know the Tricks of Conflict Resolution
When a group of 15 to 20 employees is working together, it is obvious that conflict will arise. Many a time one employee might have problems with the intrusive behavior or the other, in such a situation, the restaurant manager should come across as someone who can solve all the problems. He should understand that unless there is peace amongst the staff and between the staff and the owner, one can hardly drive the business forward.
How to Recruit a Restaurant Manager
Once you know what the basic prerequisites that you must look for in a restaurant manager are, your next big thing will be to look for the best ones available for the position. When you are looking for one, you can put up ads on social media, job portals, newspapers and even spread the news through word of mouth. Another great way to get the best restaurant manager on board is to take recommendations from all the wellwishers you have. You can also consider promoting a good resource from within the team as well.
This article will tell you how to source the right candidate for the restaurant manager position.
Apart from this, while interviewing the candidates for the position of the restaurant manager, always keep a set of questions that you would be asking handy.
Look for relevant experience at a restaurant similar to that of yours. Ask what their daily duties and deliverables were.
Ask them to give an example in which they handled a difficult situation with customers at a previous job.
Give them a situational crisis at a restaurant and ask them how they would resolve it.
Always do a background check of the candidate and ask for a reference from a previous employer.
Since the role of a restaurant manager entails working in a high-pressure environment, clearly state the job description, expectations, and working hours. Here is a handy list of duties that you should include the job description.
Hiring a cook or a server for your restaurant is as important as hiring a manager for your restaurant. Hence, sculpt these tips in your mind while you are out there looking for a restaurant manager, and be sure that you dig the best out for your restaurant!