Back in 2017, food trucks were a big trend in India. It was a time when customers' taste buds had evolved and shifted more towards unique flavours. They found food trucks to be an uncommon and interesting concept of serving food. Their love for street food rekindled with this format, which is why food trucks were being preferred to dine-in ambiences. The cheap and cost-effective solution to starting a restaurant generated a lot of revenue for the industry. 
However, after a phase of prolonged growth, food trucks, just like the other restaurant formats, had to bear the brunt of COVID-19. There was a sharp decline in the restaurant industry in Q2 of 2020. Today, even though the dine-in restaurants and QSR chains have restarted reopening, the future of food trucks is still to be thought about. 
The question that now stands is – are food trucks still a viable option after the struggling restaurant industry in India. Let's find out.
How COVID-19 'Waves' Flooded The Indian Food Truck Market
It is pretty obvious what impact COVID-19 has had on the food trucks in India. Since it's a business that literally operates on the road, it became all the more unsafe and unhygienic for the customers to visit the food trucks and enjoy their meals in crowds.
With a nationwide lockdown to contain the virus, the streets went empty. People on their way to offices and colleges were no longer there to grab a quick bite off the food trucks. There was no chance of any food or music festivals happening either. All the events or sites where food trucks could make their sales were put on hold or had negligible footfall. The vehicles thus stayed empty and stationary. 
There Is Still Ample Hope Left. Why?
Even though the impact of COVID-19 has weakened the food truck market, there is still hope left for the same. The convenience that lured customers to visit food trucks means that they are still relevant in the post-pandemic era. 
However, some extra efforts need to be put in by the food truck owners to attract customers once again. 
The Extra Mile That The Food Truck Owners Can Go
Food delivery services and takeaways have saved the restaurant industry from draining out. They seem to be the only practical solution for every restaurant format to keep the cash coming in. Many food trucks like the Bombay Food Truck have turned to deliveries looking at the number of customers craving for the food and experience that they offer.
Not just this, many food truck owners have started providing meal kits to keep their business afloat during the crisis by creating a new revenue stream. You can also drive your food truck to small community gatherings and make sales there via catering.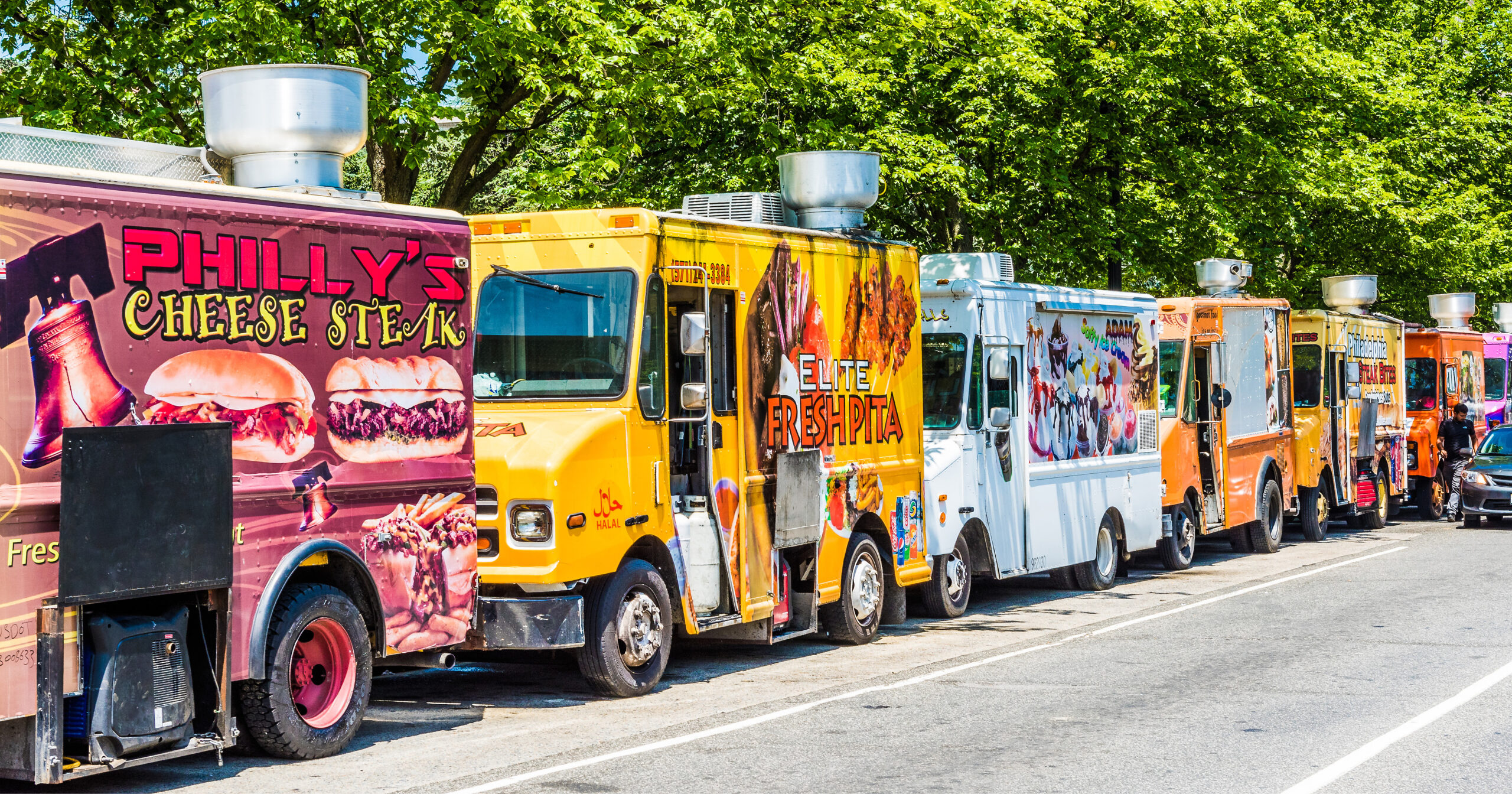 Food Trucks Are Flexible
From the business perspective, food trucks seem to be more survivable than dine-in restaurants, given their operational attributes. The flexibility and freedom to drive the food truck around the city helps to attract more customers and visit more places. Unlike dine-in restaurants, where it is impossible to change locations, with food trucks you can explore more places and gather more customers.
However, if you are looking to open a food truck business amidst the pandemic, you need to be wary of customer safety. Following social distancing norms should not be forgotten while serving a throng of customers.
Absence Of Dining Spaces And Large Ambiences
Food trucks lack dining spaces and ambiences and this bodes well for them. Social distancing can be followed more efficiently in open spaces than a queue limited to the back wall of the restaurant. The absence of dining spaces minimizes the touchpoints responsible for the spread of the virus. Customers can either take away their orders or eat them in their own space, like a car, without having to worry about getting infected by the virus.
Low Overhead Costs 
One of the chief aims of restaurateurs, amidst the pandemic, is to save their capital and utilize it in the best possible way. No format is as cost-efficient as food trucks, which is why they have high hopes of surviving the pandemic and a great potential for the future. 
A food truck business consists of just two staff members, one truck, inventory and one delivery personnel if required. There is no dining space which further cuts the labour and maintenance cost of the ambience. Moreover, a one-time investment in an appropriate truck eliminates the monthly rental costs too. 
Even though one might think that, out of all restaurant formats, food trucks might suffer the most losses due to COVID-19 as they are out there on the street, this might not actually be true. The way they operate, in fact, keeps them on the safer side in both safety and financial aspects, thereby making them more viable than other restaurant formats.