Dessert, the final part of a customer's meal, or the last note that he/she would take back from your restaurant has to be nothing but perfect. Desserts play a crucial role in making your restaurant go from being nice to an extraordinary experience. The aftertaste of an ideal dessert lingers on for longer than you can imagine. This is why deciding your dessert menu is crucial for your brand growth.
The primary considerations while deciding the right dessert menu for your restaurant are how unique the dish is, and that it's neither too heavy on the stomach nor too sweet. There are multiple ways in which your restaurant chef can play with the desserts. 
You can start with the 5 C's:
Chocolate 

Citrus 

Coffee 

Custard or Cheesecake 

Caramel 
Chocolate: Chocolate dessert is one of the all-time favorites for most people. Use different forms of chocolate to go with your dishes. White chocolate, milk chocolate, dark chocolate, or some other variation, all of them have their own charm. 
Citrus: The next category for your dessert menu could be all the citrus fruits. Customers who aren't chocolate lovers generally go for citrus desserts. You can use them in so many different ways, sundae's ice cream, shakes, etc. 
Coffee: Millennials love coffee with everything, even as their desserts. Having different desserts, including coffee, would have a high selling point with them. 
Custard Or CheeseCake: Custard based desserts are becoming increasingly popular. Be it a classic cheesecake or a caramel candy; custard goes with everything. 
Caramel: Ranging from toffee pudding, caramel parfait, caramel candies to caramel apples, there are a dozen dishes you can try using caramel.
Moving on from the different ingredients you can put into your dessert, let's dig more to understand what goes into dessert menu designing.  
Designing and Presenting A Dessert 
Along with choosing the right dishes and placing them in the right places on your menu, you need to present your desserts in a fancy way. 
1. Have Dessert Shooters In Your Menu 
Customers often opt out of ordering a dessert because of their high price point. Instead of bringing in more ingredients, or creating more dessert recipes, you can include smaller versions of your dessert recipes. The good part about them is the attractive price point, and that they are light on the stomach. You can easily target customers who are health-conscious, along with people who don't want to burn a hole in their pocket. Highlight a few of your dessert shooters, or try making a combo to lure in more customers.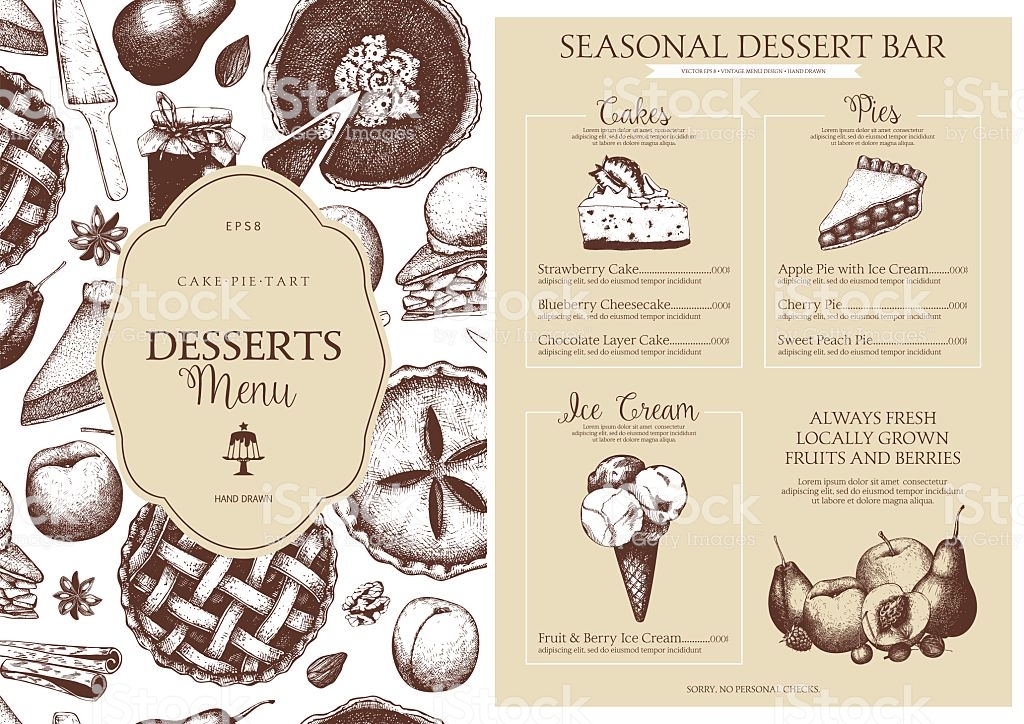 2. Let The Customers Decide Their Dessert
You can keep a separate counter filled with different ice creams, candies, jelly, M&Ms, waffles, and so much more. Have different options for the customers, including a base, a topping, and other add ons, to prepare their dessert. Such a customizable menu helps customers decide their own dessert the way they want it. Once they get the right product, it might help you earn a loyal customer right away. 
Top 4 Desserts You Should Add To Your Menu  
After looking at the various aspects of designing your dessert menu, let's also consider the different dishes you can include on your menu! You can start with the most popular dishes from 2019, that have more natural ingredients, fewer chemicals, and less refined sugar, like fruit-based desserts. 
1. Mixed Berry Mousse 
You can offer your customers different versions of mousses, like butterscotch and mixed berry mousse. They are light on the stomach, and fit well with any kind of dessert menu. 
2. Blondie With Vanilla Ice Cream
Blondie is nothing but a brownie with less chocolate and whole cane sugar. You can add a twist to your dish by adding more vanilla or stick to the traditional version. Along with the brownie, you can also add a touch of liquor like rum for contrasting sensations.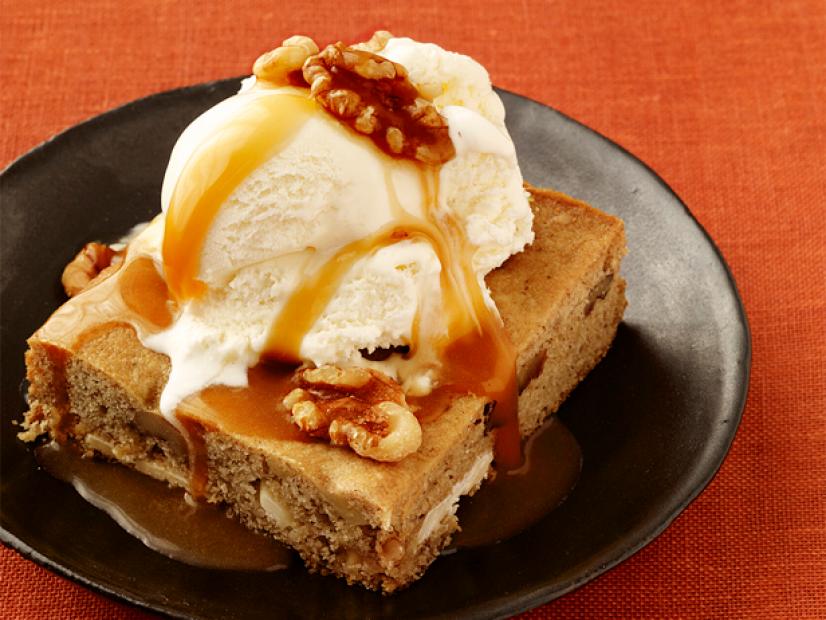 3. Re-Invented Cheesecake 
The craze of cheesecakes is quite familiar among millennials. Thus, you can try re-inventing them, and you can add different ingredients to bring out a new flavor. Some of the options we recommend are an oreo topping or a passion fruit jam.
4. Hot Cointreau Souffle
Last on the list, we have an extremely low on calories dessert, a Cointreau Souffle. It's a French dish made without milk, butter or flour. Comes with a kick of Cointreau, this dessert is appealing to both the eyes and the tummy. 
All in all, desserts act like a cherry on the cake that your restaurant meal offers to your customers. Having said that, not every dessert parlor is quite successful in its endeavors. Your dessert menu plays an important role in attracting customers. Paying a little more attention to the dessert menu helps you enhance your business marginally. Along with these tips, you may use your own creativity to introduce combinations/concepts in your menu.