The hospitality sector is facing some of the biggest challenges while reopening its doors to customers. With a sharp decline in the overall customer footfall, sales, and revenue, the coronavirus crisis poses a severe threat to many F&B businesses. Restaurants today are struggling to win customers' trust and to make their business sustainable. Merely shifting to the online delivery model or reducing seating is not proving to be a financially viable option as they are already operating under severe economic strain. That is why a growing number of restaurants are adopting new technology and seeking financial help from the government. The COVID-19 pandemic has clearly indicated that crisis management requires drastic changes in how the restaurant industry operates. In other words, there is a dire need for restaurants regardless of the size or format to establish a thorough and actionable crisis plan. In this article, we will explain how restaurants can prepare better for the next hospitality crisis and save their businesses from shutting down. 
How Restaurants Can Prepare For The Next Hospitality Crisis
Being a customer-facing business, the restaurant industry is prone to multiple types of risk. From the spread of infectious diseases to supply chain disruptions, such crises have the potential to suddenly disrupt restaurant operations. One of the most prominent examples is the COVID-19 pandemic that has taken a heavy toll on the hospitality industry. Restaurants could have never foreseen that this global pandemic would turn their businesses upside down and prove to be this catastrophic. However, it is time for restaurant operators to become aware of such risks and plan ahead for difficult times.
1. Crisis Planning and Preparation
The guiding principle behind future restaurant crisis management should be the safety and security of your business, employees, and customers. You must adopt quick, thoughtful, and strategic actions that will help in distinguishing your business from the competition. Your restaurant crisis management strategy goals should cover the following touchpoints:
Eliminating or reducing the negative impacts such as low cash reserve, poor sales, low earnings on your business.

Preserving the brand image with customers and public perception.

Improving relations with employees, key stakeholders, business partners, etc.

Adopting the latest measures to normalize operations and reach breakeven as soon as possible.

Limiting competitors' ability to take advantage of the event over your business.
Put together a crisis plan, and assign a dedicated team with designated roles that can respond to the situation in good time. Allocate specific tasks covering different aspects of the risk response plan to each team member such as supply chain, financial forecasting, PR, communication, etc. Include both experienced and qualified employees in your team who are well aware of their roles and responsibilities required in the event of a crisis.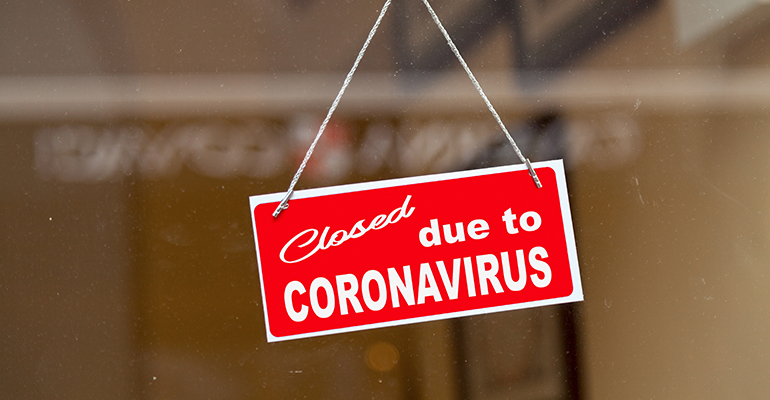 2. Forecast The Current Trends
There's no denying that demand forecasting has been challenging for the restaurant industry in 2020. In the future, having the ability to monitor demand trends will enable restaurants to be better positioned to sustain their business and ensure that customers' requirements are met. Restaurants investing in robust automation to support their efforts will be best prepared to manage a crisis ahead. 
Accurate sales and business forecasts will enable them to determine realistic expectations for profits, expenses, and future growth. Invest in a demand forecasting tool to review projections regularly. A robust demand forecasting engine, will streamline the inventory management, maximize sales opportunities, and equally prevent a build-up of excess stock.
3. Remain Aware Of Current Events
Being proactive is probably one of the best crisis management techniques every restaurant must implement. Proper planning and preparation will pay off in cost savings, shorter response, and recovery time. This means that operators must be aware of the potential threats and adopt all the necessary measures to prevent them in advance.
If you anticipate an upcoming crisis that can hamper your business, take help from your crisis management team, and document everything. Review the lessons you learned from the COVID-19 pandemic, train your employees well, and make modifications to your future crisis management plan accordingly.  
4. Establish A Robust Supply Chain
In the event your operations are disrupted due to a crisis, a robust supply chain will help restart your business with minimal delays. Remember to strengthen your restaurant's supply chain by building relationships with various vendors, automating inventory levels, and forecasting sales and customer patterns.
As many restaurant businesses are on the brink of closure due to disruptions in their daily operations, the need to have an effective disaster response plan is underscored. With a crisis management plan in place, you can not only detect risks early but also mitigate them before they disrupt your core operations. Utilize these effective tips and prepare your business to face any crisis without affecting your bottom line!