Since forever, women have been known for being homemakers and cooking food in their home kitchens. Women foodpreneurs have conventionally never really been exposed to pursuing this passion as a career for one reason or another. This stands accurate not just for India but the world over.
However, there has been a massive shift lately. Breaking the norms and criteria, women are now taking their culinary skills outside their homes and are using their entrepreneurial and pioneering skills to take dominant and considerable strides in the restaurant space.
This year on Women's Day we raise a toast to such laudable and inspiring women heading the culinary and restaurant space in India.
12 Inspiring Women Foodpreneurs Carving Their Niche In The Restaurant Industry
Here are the success stories of 12 inspiring and women foodpreneurs – restaurant owners and, chefs who are changing the way the industry works one ingredient at a time.
1. Anahita Dhondy Of SodaBottleOpenerWala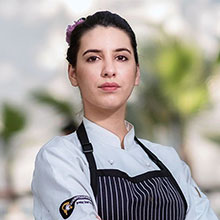 Anahita N. Dhondy is the Chef Partner of the popular restaurant SodaBottleOpener Wala. Dhondy accepts the fact quite gracefully that the restaurant and food industry is a male-dominated space, but she has taken it quite individually to tell all the budding young female chefs to be prepared to flex their muscles and pull up their socks. For Dhondy, more than acceptance and appreciation, she classifies the vigor of personality that she has acquired as the real advantage of being a Chef.
All these efforts and of course the love for the art of cooking has led her to be the youngest female chef in Delhi.
Read her full story here.
2. Anisha Maker Of Garage Inc
Anisha Maker decided to make a career out of the F&B space, in 2008. After being trained by some of the most talented domestic and foreign chefs for two years, Anisha was honored with the position of the head chef at KEFI. Today, she is the proud owner of Garage Inc with successful outlets in Delhi and Mumbai. She'd faced a lot of problems initially regarding the budget, but despite all odds, she claimed her position and came up with this exciting concept of Garage Inc. 
Maker's aim is to build a brand that promotes American diner flavors and create a fun and casual space that customers love.
Read her full story here.
3. Isha And Mansi Shetty Of Vanilla Miel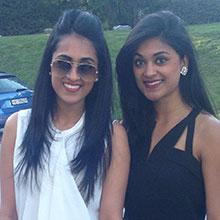 Sisters Isha Shetty and Mansi Shetty Bafna entered the F&B space to conquer the patisserie world with their newest venture, Vanilla Miel. Taking inspiration from the simple elegance of vanilla and honey- also their brand identity, the sister duo seamlessly assimilated the aesthetics of floral art into edible creations befitting special occasions. The devotion that they have shown to run their business is remarkable. They quit their respective jobs to focus on their passion for baking.
Isha and Mansi Shetty are exemplary in the patisserie space and are constantly striving to promote individuality through their baked goods.
Read their full story here.
4. Jyoti Ganapathi Of Dosa Inc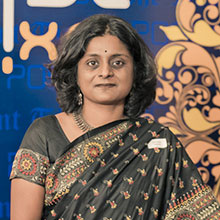 Jyoti Ganapathi belonged to a non-F&B background, but since her teenage years, she had dreamt of being a part of the restaurant industry and having a brand of her own. Her love for the South Indian cuisine propelled her to open Dosa Inc, one of the few food truck brands in Delhi that serve the traditional South Indian meal worth every penny. Dosa Inc is famous for authentic South Indian cuisine, and Ganapathi brings the taste of her roots in the food they serve by using age-old family recipes.
Careful planning and thoughtful execution led Ganapathi to establish one of the most reputed food-truck brands in Delhi.
Read her full story here.
5. Arsheen K Jain Of Twisted Bakery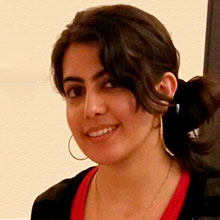 The Twisted Bakery, a leading customized cake company, based in Sainik Farms, South Delhi was founded in 2014 and is headed by London trained baker Arsheen K. Jain. Apart from creating visually stunning designs, she specializes in making cakes across a wide range of delectable flavors. Personalization and attention to detail go a long way in bonding with the customers and have them coming back, and Jain has ensured the same in every way.
Jain has had her fair share of challenges while running the business, yet her determination and flair for baking has kept her going on and becoming one of the finest foodpreneurs in the space.
Read her full story here.
6. Mehreen Bindra Of Oh Bao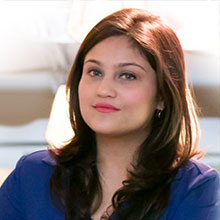 A fierce young entrepreneur who is redefining the hospitality industry, Mehreen Bindra is the force behind Oh Bao by Moets, a premium restaurant in the busy lanes of Defence Colony Market, Delhi. She brings with her immense knowledge in the strategic planning and executing the businesses processes of the company. She wants to make the catering the number one company to reckon with in Delhi/NCR.
She is diligently working every day to promote the ready and packed meal business via strategic tie-ups with various corporations.
Read her full story here.
7. Ginny Gill Of C'est La Vie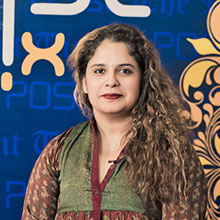 Ginny Gill love for food and travel made her fulfill the dream of having a food brand of her own, C'est La Vie. The delicious grub, the use of healthiest freshest ingredients, the vast array of dishes which are basically a culmination of the owner's various travels and life's experiences, and the attention to detail make for a memorable experience each time you visit C'est La Vie. C'est La Vie means life goes on and just as the name suggests the brand sums up the entire journey of Gill.
Ginny single-handedly manages and operates the brand confidently and her dedication has led to C'est La Vie to become extremely popular among the customers.
Read her full story here.
8. Swetna Mago Bhatia Of Bhookhaa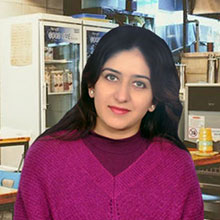 Swetna Bhatia Mago is the proud owner of Bhookha that was established in 2012, and since then Bhookhaa has been growing successfully.  Bhookhaa is not only about great food but it is about the service. Food at Bhookhaa is served with love, warmth, and passion and Swetna works relentlessly hard every day to take the brand to greater heights single-handedly.
Strategic planning and smart decision making is what helped Swtena build popular brand Bhookhaa.
Read her full story here.
9. Mary Lalboi Of Rosang Cafe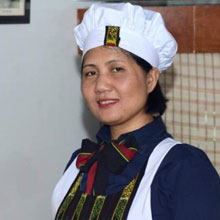 Mary Lalboi shifted to Delhi and single-handedly started a restaurant brand Rosang cafe. Her main aim was to spread the northeastern cuisine all around Delhi. Rosang Cafe an excellent fine dining restaurant whose first outlet was opened in 2002 and then a larger venture was started in 2012, but unfortunately, it was shut down in the year 2016. Despite the setback, Mary remains undeterred and is passionately working on reviving the brand again. 
Mary's dedication to introducing people with her style of food in an alien-city is highly inspiring.
Read her full story here.
10. Shine Kashyap Of Aife Cafe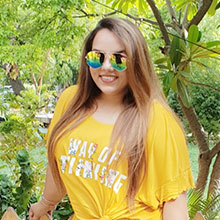 Professionally an interior designer and a graffiti artist, Shine Kashyap had been directly related to the hospitality business since her childhood. Since childhood, she has been surrounded by all types of customers as her father has been running a catering business for more than 50 years now. All these were like pillars that held her and pushed her towards the industry. She pushed the restaurateur in her and started the brand Aife cafe in Satya Niketan.
Her dedication is constant and undying and she is prominently involved in the daily operations and brand building strategies. She single-handedly looks after all the marketing dynamics of the brand.
Read her full story here.
11. Syesha Kapoor Of Boveda Bistro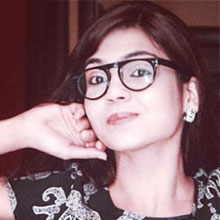 Despite being a part of an affluent Bollywood family, Syesha Kapoor had her own dreams of having her own restaurant. Today, Syesha Kapoor is the Managing Director of Boveda Bistro, which is a culmination of all the international exposure and travel experiences. Syesha believes that different people have different aptitudes if people in a group are in sync and have a similar thought process they can do wonders.
It's important for the team to be open to ideas and listening – that's the key to run a successful business!
Read her full story here.
The contribution of women in the restaurant industry has been immense, yet not been truly recognized as much. These women foodpreneurs serve as an inspiration for all the aspiring female entrepreneurs and chefs and encourage them to make a mark in the FnB space on their own.
Happy Women's Day!