The restaurant industry is the new dream industry for most of the Millennials today. Every third person is thinking of investing in a restaurant in one way or the other. Shark Tank, the famous American series from ABC Series, comes with a platform to convert your billion-dollar restaurant ideas into actual big bucks. Over the last few years, the investors in the round have transformed several fresh restaurant ideas into a million-dollar business plan. 
The concept of the show focuses on different business ideas pitched by motivated individuals. These individuals come in with a concept and have to convince the partners for growth. Once these entrepreneurs can convince the investors, or Sharks, as they call them, of their business plan, they would be provided with some investments in return for a share of their business or some equity with their company. The restaurant industry has seen many successful projects through the Sharks in the last few years.  
The Best 7 Food/Eatery Ideas That Got Pitched On Shark Tank 
The Shark Tank has seen many different proposals of the restaurant industry, which has brought big bucks to several entrepreneurs across the U.S. along with a bunch of valuable lessons. Although not everyone who comes in with a proposal leaves with the kind of deals they want, it surely adds up to their experience. Let's read about some of the most exciting restaurant ideas pitched by different entrepreneurs at Shark Tank. 
i) Cousins Maine Lobster 
The pair behind the idea of Cousins Maine Lobster gave it the name as they were related to each other as cousins, and have grown up together on the East Coast. Their coming together resulted in the amplification of their energies, leading in at the beginning of a food truck. The two cousins, Sabin Lomac and Jim Tselikis, analyzed the market and found the missing element in that particular market, which was some fresh seafood, specifically lobster rolls. 
The identification of the missing element landed them with an opportunity of proposing their business idea at Shark Tank. The two cousins pinned down the opportunity twice, before appearing on the show. Their confidence boosted after having a specific business goal in mind, which was to secure the mentorship of Barbara Corcoran. They asked for $55,000 in exchange for 5 per cent of their company.
Little did they know, producers from the Shark Tank were some of the earliest customers of their food truck, which is why they were given the opportunity. Barbara was impressed by their delicious food and impeccable business sense and has been an integral part of the Cousins Maine Lobster ever since. They closed the deal with getting $55,000 in exchange for 15 per cent of their company. The group of three have launched their food trucks in about 13 cities, as well as a booming business shipping fresh seafood products.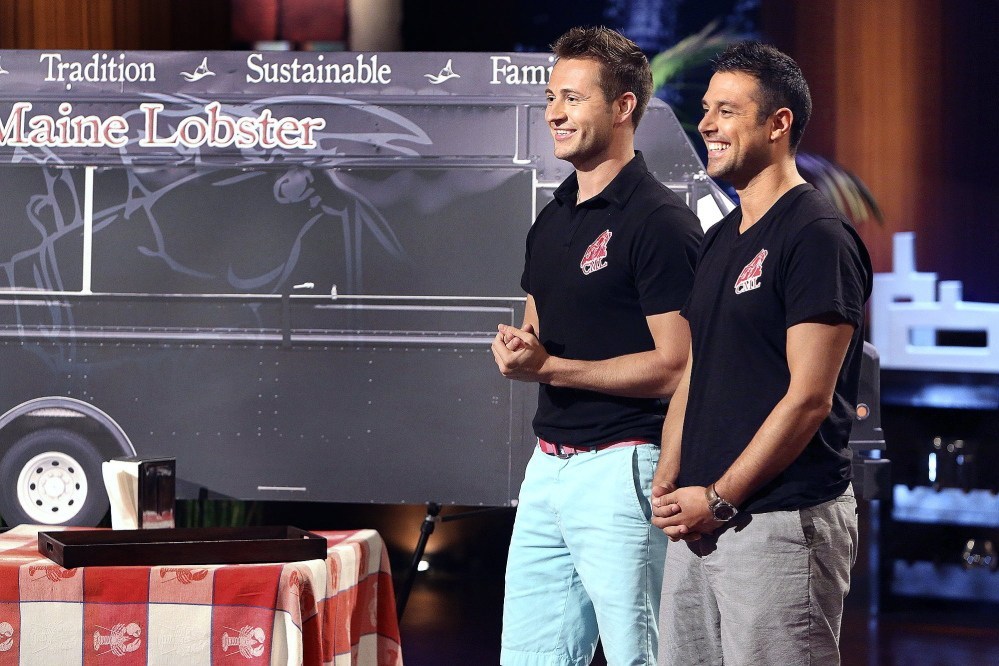 ii) Tom+Chee
Trew Quackenbush and Corey Ward brought in the idea of a gourmet grilled-cheese-and-tomato-soup concept, and it grew over the four years before 2013. Just after that time, they made their 'Shark Tank' appearance when they proposed an idea of opening several stores across the country. The two Sharks, Barbara Corcoran, and Mark Cuban agreed to invest in their idea, and that attracted about 2400 inquiries from several franchisees. 
The entrepreneurs asked for $600,000 for 10 per cent of their company and got a total of $600,000 for 30 per cent equity. Unfortunately, due to some collisions, Cuban decided to back out of the deal, after pushing a lot for corporate growth instead of the franchise while Corcoran reduced her equity. 
There was an unfortunate closure of a lot of brick and mortar locations of Tom-Chee afterwards. The franchise scaled down to about 23 from 35 sites. Although, an acquisition by Cinnati-based Gold Star Chili kept it going. The parent company has now decided to bring down their physical presence as well as changing their entire menu. 
iii) Chi'lantro 
Chi'lantro is an Austin-based Korean BBQ-Mexican brand, introduced by Jae Kim. Entrepreneurs that bring in a restaurant idea know that Barbara Corcoran is a good target. Since the restaurant industry is a pretty dangerous one to be with, because of the increasing competition and risks of failing businesses, it is never easy to get your ideal investment for your typical restaurant. 
Kim has brought in the Asian fusion food trend, which attracts a lot of customers and is going pretty strong even today. Kim landed at the Shark Tank twice, after which he was finally able to convince Corcoran of his business idea. He asked for $600,000 in exchange for 15 per cent of the company. Corcoran offered them $600,000 in exchange for 20 per cent of their company, which made the brand have about seven locations across Texas.
Chi'lantro has been generating over $9 million in annual sales from 2017, solely based on the unique Asian fused flavours that they offered. More than that, the ambience Chi'lantro provided was pretty unique and has dreams to open more outlets across many more states.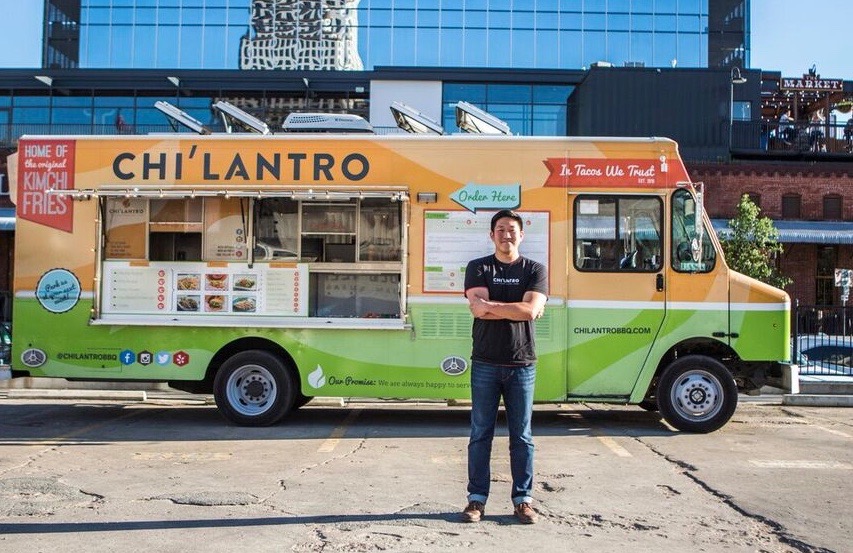 iv) Custard Stand 
Custard Stand had the edge over other business ideas pitched at Shark Tank, because of their unique origin story. The brand started in West Virginia as an ice cream pickup window, way back in 1991 and has a beautiful story behind the concept. The pair behind the business idea was a husband-and-wife team Dee and Angie Cowger, `decided to expand their menu from just frozen treats, including Angie's family's secret chilli recipe to the list. 
When the couple approached Shark Tank's platform, their business goal was to increase their reach from regional to national. The addition of their secret chilli recipe proved to be hugely successful to them, as the Cowgers started mass producing and selling their product. The couple received excellent feedback on their proposal but could not convince any of the Sharks to a bit. They asked for $400,000 in exchange for 10 per cent of their business, which did not seem profitable to any of the Sharks at that moment. 
Custard Stand has seen a lot of appreciation and growth since their appearance at Shark Tank and happened to avail great benefits out of it. "We ended up with a 20 per cent annual sales increase, which we've maintained the last two years,' says Angie. The couple still believes that going to the show was a great decision and that they would do it again in a blink of an eye. 
v) Cinnaholic 
Cinnaholic offered the Sharks with some delicious food that revolved around the ongoing healthy trends of the food and beverage industry. Since Sharks can identify a good idea when they see one, the husband and wife tram Florian and Shannon Radke were given the deal that they asked for to grow their business. 
Their business plan was focussed on Shannon's baking skills and Florian's business and marketing skills. The outlet offered more than 30 options for toppings, including unique ones like strawberries, Oreo crumbles, and marshmallow frosting. 
On the show, they had asked for $200,000 in exchange for 20 per cent of their business. Their unique menu and abundant options made Robert Herjavec offer them precisely what they wanted for, for them to expand their business. 
vi) Avocaderia 
A unique idea of selling only avocado-based dishes was introduced by a few Italians, namely Francesco Brachetti, Alessandro Biggi, and Alberto Gramini. The trio opened Avocaderia which was a 500-square-foot eatery with a menu entirely focussing on Mexican Hass avocados, in Brooklyn, New York, Food Hall in April 2017. 
After the Shark Tank episode, Avocaderia has a valuation of $200,000 as there was a joint investment made from Mark Cuban and Barbara Corcoran, with an agreement to have a 20 per cent stake in the company. The restaurant is entirely Instagram friendly with its neon lights and vibrantly coloured dishes, which adds to its sales. 
vii) Big Shake's Hot Chicken 
Another exciting restaurant plan that was pitched at Shark Tank was Shawn Davis' Big Shakes's Hot Chicken. Davis goes by the name "Chef Big Shake" and came on the show to get funding for growing his burgers into wider retail distribution. The business plan focussed on getting big pocketed investors, as Davis asked for $200,000 from the Sharks in exchange for a share in his company. 
Davis came up with the idea of selling seafood patties when his daughter declared that she would no longer eat meat because of the anti-animal cruelty propaganda that she came across in school. He cooked some 40 patties for a family reunion, and that was when he decided to sell them and make it into a business idea. 
He first started selling his patties to restaurants and supermarkets but didn't have much luck with them in the initial phases. After coming across Shark Tank, he decided to ask for investors who had prior grocery experience. The Sharks were not entirely impressed by his brand but had declared the patties delicious. 
There were some investors watching the show, which made big bucks for him. He got his shrimp burgers into 15 supermarket chains, in about 2000 outlets across 26 states. "I eventually found an investor who was genuine." In just a year, his sales grew from $30,000 to $5 million.