The Aristotle quote, 'Well begun is half done,' emphasizes the importance of proper planning in getting the work done. This is especially true for the restaurant industry. The most critical and yet overlooked operational area of a restaurant is innovating the menu. The menu plays a crucial role in letting your customers know who you are. It should reflect the kind of experience the brand wants to be known for. This is why, in this article, we go into the depths of what goes on in a restaurateur's mind during the process of menu innovation. 
While a few of them have chosen to bring newer cuisines for consumers in India, others are more aligned towards sticking to the authentic Indian menus. According to the Foodservices Report from NRAI for 2019, around 40% of the consumers in India prefer North Indian cuisine, making it the most popular cuisine in India. The report further says other favorites in Indian restaurants are Chinese and South Indian. 
What we cover in this blog article:
Best practices to make menu innovation work for you

Authentic cuisine vs. fancy international cuisines: What works better in India

Insights from celebrity chefs on how a revolution is happening in terms of menu innovation.
Best Practices To Make Menu Innovation Work For You 
While approaching several restaurateurs, we bifurcated the kinds of cuisines they serve into two broad categories- the authentic ones and the newer fancy cuisine. 
1. Rasoda
North Indian cuisine, including Punjabi and Rajasthani food, is undeniably the most preferred cuisines in India. The lack of authentic North Indian food in Goa was turned into a business opportunity by an enterprising Marwadi businessman, Yash Khaitan, leading to the establishment of Rasoda- a casual dining restaurant- which means 'Kitchen.'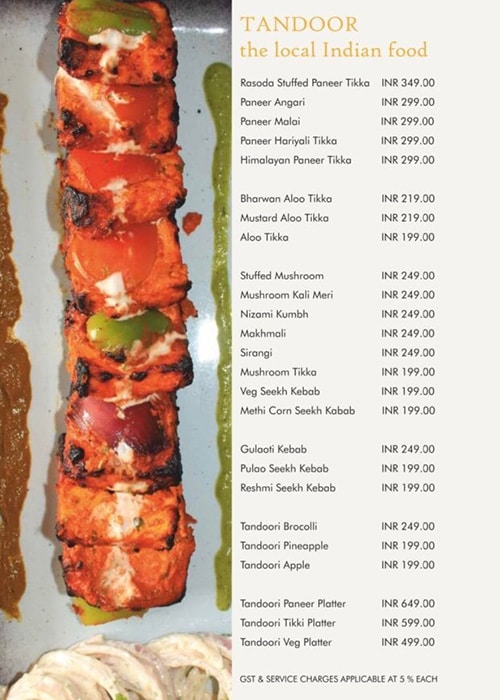 The exciting part about their food is that it is all prepared in pure ghee. There is absolutely no artificial substance or synthetics used in their diet. Yash mentions how they source all their ingredients directly from Rajasthan to maintain their authenticity. The quality of their food, especially their Mawa, is a crucial reason behind more sales.  
"Nowadays there is a lot of mixing in the Mawa, they mix Rawa and Plaster Of Paris, but we at The Rasoda, never compromise on quality. The cost of making Mawa is more than the actual selling price,"says Yash.
2. Tandoor Box 
Another such example is from Tandoor Box. Saloni Brahmchari has brought the flavors of Delhi to Bangalore by recruiting people who have expertise in making North Indian food. Everything from the ingredients to the recipes are sourced from Delhi to make the food authentic. Importing raw materials from Delhi as well as hiring well-equipped staff, costs them a little more than expected. Brahmchari mentions how the customers don't mind a slight increase in menu prices if they are served with good quality food consistently. 
"Customers are ready to pay the extra five to ten rupees as long as the quality of the food delivered is not compromised," says Brahmachari. 
3. Daryaganj 
Carrying the legacy of his grandfather forward, Raghav Jaggi, founder, and promoter of Daryaganj, took authentic food to the next level. The secret recipe of their signature dishes, i.e., Butter chicken and Dal Makhani have continued to attract consumer attention for generations. 
Raghav Jaggi, along with his childhood friend, Amit Bagga, was trying to bring something new to the table. In that course, they decided to stick to the old authentic cuisine. Amit Bagga is the CEO and co-founder of the restaurant.
"There was a time when I realized that there were a lot of bars and pubs opening in Delhi, but there was no one in the market serving classic North Indian cuisine. The majority of them were doing Continental or fusion food. In order to fill the void in the market, we thought of coming up with classic North Indian cuisine. Daryaganj aims to recreate the meal of many courses specially crafted to showcase the history of Tandoori cuisine and its evolution," says Bagga.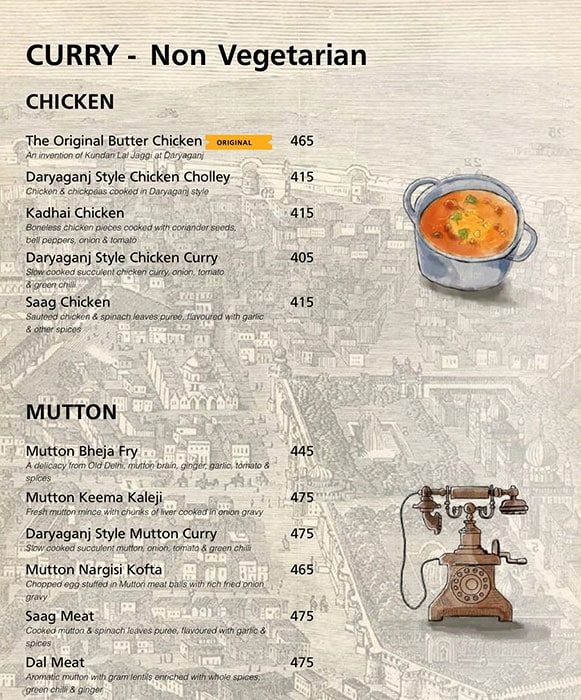 With authentic cuisines still prevailing, there has also been a significant increase in the demand for fancy international cuisines.
Interestingly, about 15% -17% of consumers in India prefer Italian food over other cuisines, as compared to 40% of consumers favoring North Indian. Whereas this percentage of the population is continuously growing, different cuisines are also gaining popularity. 
Restaurants Offering International Cuisine
Let's go through a few examples of QSR's offering Continental and other international cuisines and still managing to make profits. 
1. Boteco 
Boteco was found in March 2016, by Pravesh Govindan and his partner cum executive chef, Guto Souza and his wife, Pooja Srinivasan. The three partners started the restaurant brand with an idea of bringing Brazilian cuisine to India. While working at Coca Cola earlier, Pravesh had visited Brazil several times. After coming back to India after a year of living in Brazil, he noticed that there were no Brazilian food items anywhere. Since it was a lesser-known cuisine, he identified the opportunity and opened the first Brazilian restaurant in India.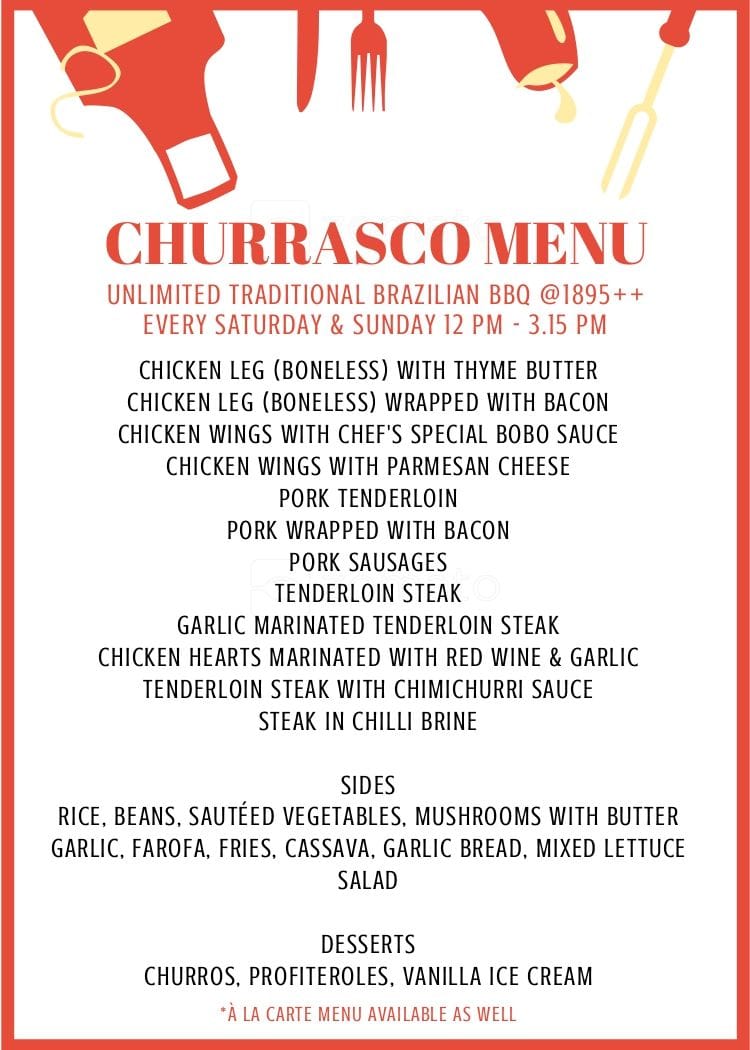 While speaking about how he managed to innovate his menu, he mentioned that it is essential to stick to the basics. "There should be no compromise in the quality of food, which is why whatever is made in our kitchen is healthy and interesting," adds Govindan. 
2. Level Up 
Level Up is a multi-cuisine restaurant specializing in American, Lebanese, Italian and Mexican food. Level Up is all about 'leveling up' the experience of the customer. Their motto is to serve authentic international cuisine to the patrons and be unique from the others. Level Up is famous for its delectable pizzas. It is also ranked among the top best 45 places to have pizza in Delhi NCR.
The founders of Level Up, Devesh Pathak, and Sumit Gautam, had understood the importance of location since the very beginning.
"People are well-traveled here and are not focussed on Indian Cuisine solely. There are a lot of MNCs in Gurgaon as well. This helps us to cater the market in Gurgaon more efficiently," says Pathak and Gautam. 
Another challenge that came their way was innovating their menu timely. Since analyzing customer data helps to understand what they are demanding more, you must use your POS from time to time to keep your menu innovation strong. 
All in all, we loved exploring the authentic food trend in India. With all our conversations with restaurateurs and chefs, it would be safe to say that people are demanding new types of cuisine every day. As a restaurateur, you would be able to have more impact on your customers if you connect with them through your brand. That means working on your menu every single day!