The changing lifestyles of India's growing middle class is pretty evident, not only from the point of view of increasing disposable incomes, but also from the way its attitudes towards eating out have evolved. The growing number of new restaurant ventures is ample proof of the immense potential of the F&B sector. In terms of market value, the restaurant industry in India  was estimated at $61 billion in the year 2018-19. Changes in consumer behavior and the urge to eat out have led to a food evolution in India, or have they? 
Let's find out. 
For decades, the Indian restaurant industry had been focusing on  food related to the prevailing lifestyle and diet culture. Almost all the families liked to eat home cooked meals together and eating out was only an occasional event. However, quite recently, the eating habits of people in India have been impacted with the changing consumer habits. 
People today like eating out because it is cheap, convenient, tasty and above all heavily promoted. The eating-out trend has different aspects to it, and the root cause of the evolution is the increasing consumer demand. Let's look at the different aspects of food evolution, one by one. 
What we cover in this blog article: 
Changing Consumer Preferences with regards to location, cuisine and frequency of dining out.
Data suggesting that Food evolution is happening
Key trends leading to Food evolution in India over the last decade
How restaurateurs are catering to the Key trends to create an impact
Changing Eating Out Trends Of People In India
The last decade has seen an enormous growth in the eating out trend. Nearly 61% of all aspiring adolescents (consumers within the age group of 14-17 and are not financially independent) eat out once a week on average; whereas for 90%, eating out is a more than once a week activity. The frequency of eating out is similar in metros, mini metros as well as Tier II cities. However, consumers from Tier I cities spend relatively higher amounts on unorganized eateries. Let's dig deeper into how the eating out has been changing over the years and how is it leading it to a Food evolution. 
Growing Restaurant Industry In India- Statistics 
According to Economic Times, there were about 22 lakh hotels and restaurants established in India.
A decade later, in 2013, the Indian foodservice industry was worth INR 2,47,800 crores which further grew to INR 3,37,500 crores in 2017. The increasing market potential can be attributed to the following changes in consumer behavior. 
Frequency Of Consumers Eating Out Increased
According to FICCI, Indians used to eat out around 2-4 times in a month in 2010. However, the frequency has increased to an average of 6.6 times in a month. Along with that, according to the NRAI Foodservices report of 2019, the average spend of a customer increased from Rs 1000 to around Rs 2500, in a month .
Location Preferences Changed With Time
According to NRAI Foodservices report 2019, around 60% of the customers wanting to eat out prefer to go to a restaurant in their neighborhood market. Such trends have been majorly seen in the metropolitan cities like Delhi and Bangalore. 
Cuisine Preferences Changed With Time 
A lot of customers want to experiment with newer cuisines now more than ever. Unlike earlier times, the misconception that  outside meals were unhealthy is also fading away with the introduction of healthy international cuisines. 
"The last five-six years have seen a variety of new cuisines coming into the city, including one of my favorites now, Mexican. I remember how authentic Mexican dishes were never available so readily a few years ago. With newer restaurants coming up, I don't have to look too much for my favorite cuisine," said Achal Jha, a homemaker from Delhi.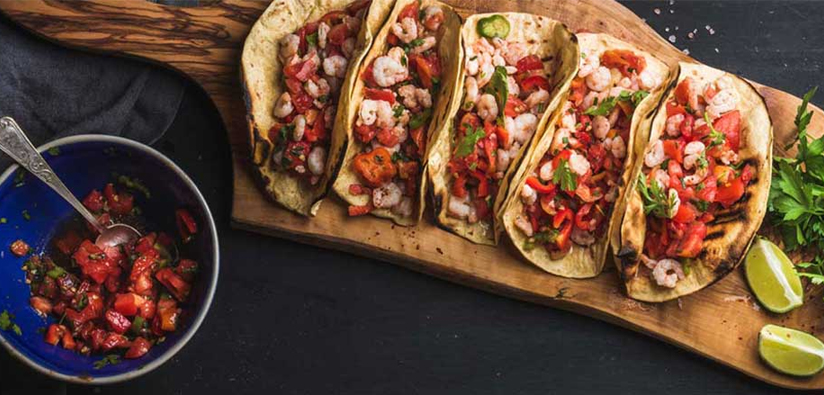 Is a 'Food Evolution' Happening In India? 
The drastic change in food consumption patterns, introduction of authentic international cuisine and the growth of restaurant sector in India has led to a veritable 'Food evolution' in India. Industry data reveals some interesting statistics.
The Food and Agricultural Organisation of the United Nations carried out a study where they analyzed the food consumption patterns in countries across the world over a period of 50 years. Here are some facts that show how  consumption patterns have evolved over the years. 
Millennials Moving Towards The Healthy Life: 
Interestingly,  in the 1960's, the average calorie intake of an Indian was 2010 kCal. Over the years, the calorie intake has increased to 2458 kCal due to changing lifestyles and accessible food options. Also, the number of undernourished people has been dropping from 210 million in the 1990's to 174 million in 2004. In the next 5 years, the figure shot up to 240 million and that has now declined to around 194 million. 
These statistics clearly reflect how Indians lifestyle has changed over the years. With that happening, and with the world becoming more globalized, people started demanding authentic cuisines from around the globe.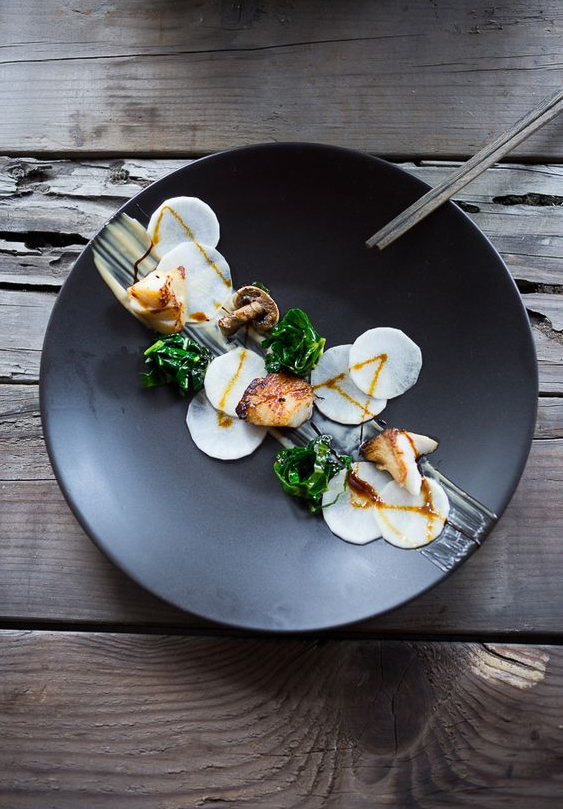 Newer Cuisines Coming Up:
A number of new cuisines have arrived the country from various parts of the world. While many restaurateurs are trying to bring in international cuisines,   some prefer to stick to the authentic traditional cuisine of the country. 
According to the NRAI Food Services Report India 2019, 3% of Indian consumers  like Japanese, around 5% prefer Continental, while another 3% favor Mexican and Middle eastern cuisines. 
Authentic Cuisines Still Intact:
However, despite the introduction of newer cuisines, around 41% of consumers still prefer authentic North Indian cuisine more than any other. The topmost restaurant brands of India, Daryaganj, for instance, use their Butter Chicken and Dal Makhani to lure in customers. The authentic cuisines seem to be still intact, as more and more people are fancying to visit such restaurants. 

How Restaurateurs Are Catering To The Key Trends Leading To Food Evolution In India 
Here are the key trends leading to Food evolution over the last decade: 
Trend #1: The prevalence of Ethnic cuisine increasingly  in the food and service industry 
Trend #2: The advent of Food Tech 
Trend #3:  Increased focus on technology to engage with customers 
Trend #4: The rise of Social Media marketing  
Trend #5: Focus on Health and wellness  
With these trends shaping the restaurant industry, restaurateurs are coming up with newer formats and ideas to cope up with Food evolution. Here are two beautiful examples of restaurants bringing international cuisines to us, Cafe Amsterdam and Asian Haus. 
"We don't call it Cafe Amsterdam just for the sake of it; we maintain authenticity in everything, importing ingredients as well. It is a haven for people who crave for a vacation to Amsterdam," Abhishek Singh of Cafe Amsterdam adds.
On the other hand, Cafe Hauz Khas came up with another idea of incorporating new flavors of Chinese and Japanese cuisine into their menu. Here's what the owner had to say. 
"We picked a certain price point, a market segment because they will be appreciative of the cuisine. We have done QSR and target all forms of the market but if people don't understand something, they hate it. For a lot of people who haven't been to Japan, they aren't going to like this. Obviously, we added a lot of flavors and made some of it Indian Chinese so that it does cater to everyone but that's a good way for it to stand out," says Kula Naidu of Asian Haus.
All in all, the face of the restaurant industry has been completely transformed over the last decade. People don't look for an occasion to eat out with their families and friends. With niche restaurants driving consumers to increasingly  explore new dining experiences, Food evolution is definitely on the way!