There is a lot of uncertainty about the ongoing Covid-19 crisis and the future of the restaurant industry. After the lockdown is over, certain restrictions would still exist, and the world will have to adapt. Accepting this as a new reality, restaurant operators are planning how to navigate post-lockdown operations while complying with safety regulations and reopening their restaurant. As per industry experts, social distancing is going to be the new normal that both customers and restaurateurs have to embrace. 
How To Restart Restaurant Operations While Maintaining Social Distancing Norms
As restaurants prepare to reopen their businesses, most guidelines require that diners and workers adhere to safety guidelines and practice social distancing to prevent coronavirus spread. In China, restaurants have reopened after adjusting to social distancing guidelines with barriers at tables to maintain a minimum of 1.5 meters distance.
At many places, restaurant operators are also setting limits to reduce the guest footfall by 50%, or even 25% with a view to ramping up the business gradually. Due to the virus scare, physical distancing is here to stay, and restaurant operators must take adequate measures to ensure the safety of customers and staff.
Here's what restaurant operators must do to regain their customers and prepare for a full reopening while maintaining the social distancing norms. 
Reduced Capacity
Restaurant operators must take a mindful approach to build trust with their guests. They might need to consider restructuring the current seating layout and utilize peripheral spaces around the main dining area to accommodate social distancing. Experts believe that the restaurant business would have to operate at half or one-third of its current capacity. 
The President of the National Restaurant Association of India (NRAI), Mr. Anurag Katriar, says that there could be a cap on the number of people allowed inside restaurants, pubs, and bars.
"Restaurants might have to reduce the number of tables, and the seating capacity may be adjusted to 30-50 percent of the current capacity", he says.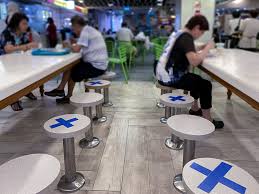 Reinforcing Contactless Dining Experience
This is a common belief in the restaurant industry that the dining-out experience may never be the same again. With social distancing and reduced capacity, restaurants might have to revamp their menus, offer contactless transactions, and rethink ways to ensure the safety of customers.
While the use of a reusable menu is not recommended, but for a restaurant using such a menu, it is advisable to clean and sanitize it before handing it over to any customer. For restaurants providing paper menus to the customers, discard them after each use.
According to Posist's PRIME Report, it was revealed that 33 percent of restaurants have installed an e-menu using a QR code ordering technology at their outlet. QR based ordering keeps contact between patrons and the servers at a minimum, thereby maintaining necessary social distancing.
It is highly advisable to promote digital menus or enable a QR code scanning feature on the table to explore the restaurant menu. Technology can also be of great help in enforcing contactless interaction, such as using mobile ordering and menu tablets, providing digital payment options, and gathering online feedback via online mediums.
Embrace The Social Distancing Measures 
Due to the Covid-19 fears, there is a possibility that your diners will be wary of coming in close contact with other patrons. Therefore it's important to gradually reopen the entire business while putting a strict sanitization and social distancing protocol in place.
If your restaurant hosts events, such as live music, musical gigs, match screenings, etc. that attracts more visitors, keep the audience small by limiting the number of people, and ensure that social distancing guidelines are followed. Similarly, fast-casual and quick-service restaurants can promote digital ordering options with limited or no-contact pick-up options. 
Communicate With Customers
This is the time to level up your social media game and communicate your restaurant's reopening plans with your customers. Customers will be expecting to see if your restaurant is following food safety practices such as frequent handwashing, proper sanitization, use of protective gear, restroom cleanliness, etc.
You can post behind-the-scenes images or videos to show how diligently your restaurant staff is following the proper hygiene standards. Similarly, you can conduct online polls and use real-time feedback to understand the customer's expectations and bring adjustments to your restaurant's hygiene plan accordingly.
After reopening the restaurant, create visual cues to communicate all the precautionary measures your restaurant has taken to protect customers during their dining experience and keep employees safe. 
Keep The Takeout and Delivery Options Open
The lockdown has encouraged restaurants to pivot towards the online food delivery model, which has also helped many restaurants stay open. No-contact takeaway and delivery options have become the new norm, and food delivery will continue to grow in popularity even after restaurants reopen.
It is therefore advised not to discard the takeout or delivery system you've put in place. Bring improvisations in your food packaging standards and build your own delivery fleet to avoid excessive third-party fees.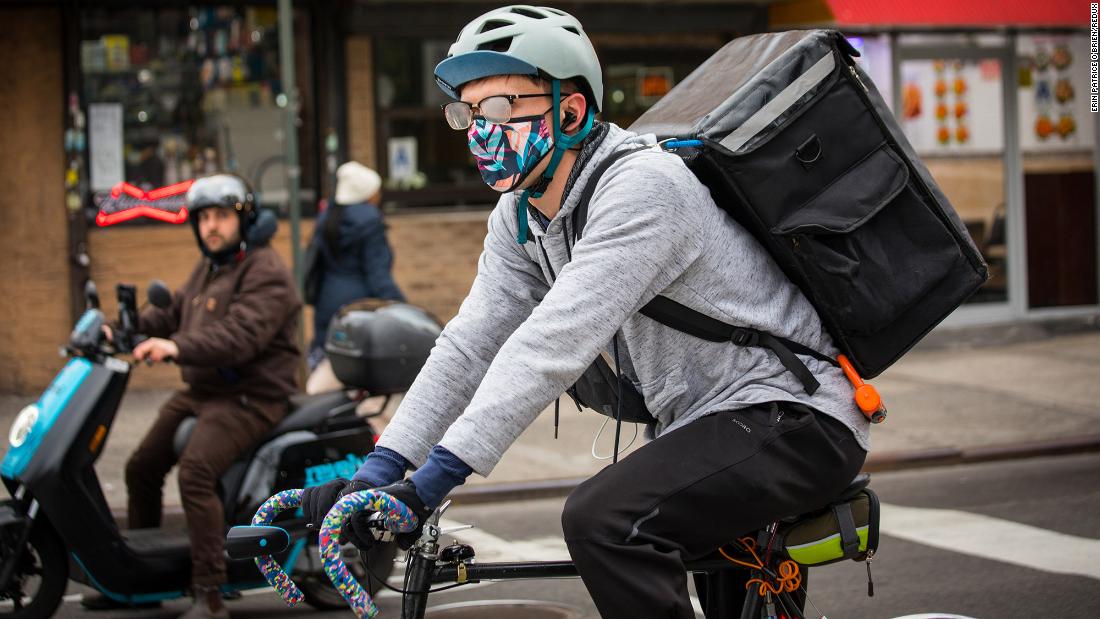 Training The Staff
While your restaurant takes all the necessary measures to maintain the highest hygiene and social distancing standards, give due preference to staff training. Conduct proper training sessions with your staff on the importance of frequent hand washing, using hand sanitizers, maintaining personal hygiene, and provide them clear instructions on how to maintain cleanliness in the restaurant premises. Provide new food handling training to your servers along with implementing standardized hygiene SOPs for your employees across all levels. 
Ensure Proper Safety Standards
There is no denying that once restaurants reopen, patrons would want a reassurance that everything they are consuming is safe. It will also be critical for restaurant operators to ensure that, along with customers, their employees are also safe.
As much as government guidelines matter to the customers,  employees who would be coming back into the system would also expect you to implement them. Therefore, it is a must for restaurants to follow safety guidelines prescribed by government and health associations. 
One of the biggest concerns for customers will be to know if the kitchen staff is following proper safety measures. This is an add-on advantage for restaurants with an open kitchen concept. For cloud kitchens or takeaway outlets that do not provide any dine-in facility, live kitchen screening, body temperature tracker are some ways to monitor the staff and build customer confidence.
Even though there is an ambiguity about the situation coming under control, one can make assumptions about the post-COVID world. Social distancing will be the new norm, and restaurant owners must consider the changed reality to plan for the days ahead. These practical strategies will help foodservice operators in planning a safe restaurant reopening activity. Ensure your restaurant staff's safety, and don't forget to follow social distancing norms after reopening the restaurant business. Doing this will go a long way in winning the customer's trust and growing your business!