The success of cloud kitchens or virtual kitchens has peaked in Dubai ever since the lockdown happened. Even though they existed in the pre-pandemic times too, it was March 2020 when the concept of cloud kitchens really took off here. Presently, there are over 400 cloud kitchen brands in the UAE, most of them are based in Dubai. 
COVID-19 has fast-forwarded a trend that was already in place. With dine-in operations being shut, there was not much hope of survival left for many restaurants. Furthermore, even after dine-in services restarted, customers were apprehensive about dining out amidst the pandemic. Cloud kitchens were ideally placed to fill this market gap. 
Cloud kitchens did not just help restaurateurs survive the pandemic, they are also a brilliant business model for the existing market conditions. Even though they faced few challenges, they are far more flexible compared to other restaurant formats which gives them a unique advantage. 
This article will highlight the reasons for the soaring prominence of cloud kitchens in Dubai and why every restaurateur is keeping an eye on the cloud kitchen business. 
Rise Of The Food Delivery Segment
The online food delivery segment has witnessed extensive growth in the wake of COVID-19. As per a revelation by the Dubai Chamber of Commerce and Industry, online sales in the UAE F&B market grew 255% in 2020 as compared to the previous year, to reach USD 412 million. This is due to the fact that customers now prefer ordering from homes to dining out and exposing themselves to the virus. Given the change in customer behaviour, more and more restaurateurs now plan to switch to cloud kitchens from the basic brick-and-mortar operations. 
Compared to pre-pandemic times, the online food ordering market has evolved on many levels. With the introduction of restaurant technology, it has become easier to serve more customers in a given amount of time. While some restaurants are opting to integrate with food delivery applications like Deliveroo, Talabat, others are coming up with their own online ordering platforms. It is quite evident that online ordering promises a reliable sales channel to restaurants. 
The Massive F&B Market Of Dubai
Dubai has an enormous F&B market with the presence of multiple brands, including the cloud kitchen business. It is also filled with innumerable wealthy and optimistic investors and entrepreneurs looking forward to leveraging the concept of cloud kitchens. With an extensive market already in place, the pandemic has just ignited the potential of cloud kitchens.
Besides, tourists and delegations participating in events like 'Expo 2020' also generate new opportunities for restaurateurs. Even though for a little while, the Expo 2020, delayed by a year due to COVID-19, is expected to give a boost to the revenue of cloud kitchens in Dubai.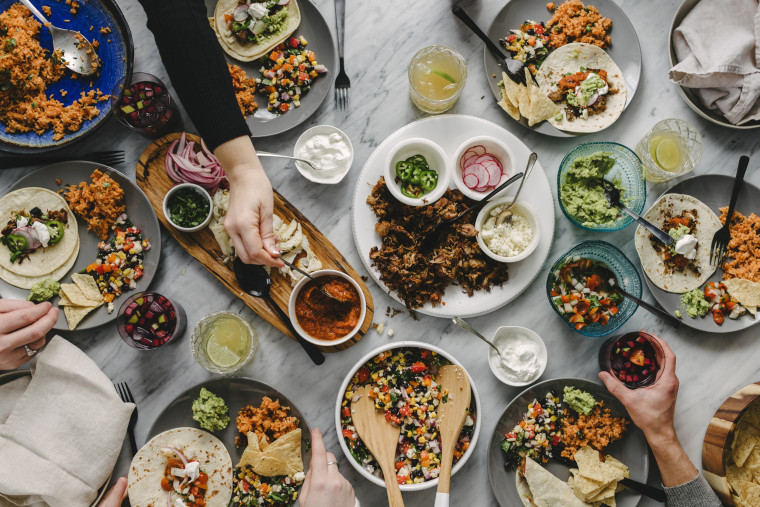 The Emerging Hybrid Models
Hybrid restaurant models i.e., a mix of dine-in and cloud kitchens is a relatively new concept in Dubai. As there is an evident increase in revenue generated from online sales, dine-in operators are also coming up with cloud kitchens as an additional channel. This is helping them achieve two objectives. The dine-in facilities focus more on establishing the brand well while the cloud kitchen segment enhances its service radius. An omni-channel approach like this is essential to maximize business growth through various channels. 
An added advantage of hybrid models is you can try out new ideas. If you want to have a new addition to your menu, you can always try it out on the online menu. If the new additions are received well by the customers, they can be added to the dine-in menu as well.
Cloud Kitchens: A Complete Package Of Benefits
A restaurant has two dimensions: front-of-the-house and back-of-the-house. Cloud kitchens are all about back-of-the-house operations. The absence of a front end bodes well for cloud kitchen owners in numerous aspects. Let's see how.
1. Low Cost
The absence of front-of-the-house reduces the cost of setting up an outlet. Cloud kitchens are delivery-only outlets that require only the kitchen staff, unlike traditional dine-in restaurants. This reduces the overall operating costs. In addition to this, a relatively small space is required to set up a cloud kitchen which further cuts down the rental cost. There are no operational or maintenance costs incurred on the front-of-the-house either. Furthermore, since many brands use the same kitchen, many ingredients are cross utilized across different brands, which is helpful in reducing the inventory costs as well. 
2. Fast & Efficient Service
Every operation in a cloud kitchen is streamlined which results in faster service. With no dine-in customers to cater to, the chef does not have to wait for them to finish their meals and then receive the next order. There is no such thing as 'table turnaround time' in the cloud kitchen concept which allows operators to maximize the orders they can take. 
However, to manage large volumes of online orders coming in, operators need to deploy cloud kitchen software in their kitchens which manages and tracks each order seamlessly. Apart from billing and order management, it also streamlines other operations as well, like inventory management, CRM management, etc. All of this adds up to faster delivery and enhanced customer satisfaction.
3. Location
The lack of dining facilities gives cloud kitchen owners the liberty to choose any location without considering factors like attractive ambience, floor space, or high footfall. All you need to consider is easy accessibility to vendors, suppliers and delivery staff. It should be close to a market for raw materials and have a steady supply of water and electricity. Lastly, there should be proper waste management facilities.
4. Scalability
Easy scalability is one of the major attributes for the success of cloud kitchens. It allows restaurant operators to scale without worrying about real-estate costs. With only a kitchen to set up, it is operationally and financially easier to scale up a delivery-only business. For instance, A Dubai-based cloud kitchen startup – Sweetheart Kitchen – manages over 30 brands and is continuously raising funds to expand to Saudi Arabia and Kuwait this year. 
5. Experimenting Opportunity
Cloud kitchens are a good business opportunity for both budding and experienced restaurant entrepreneurs. KLC Virtual Restaurants, for instance, is a virtual restaurant company based in the GCC region that operates over 40 brands. They have been experimenting with different strategies since they stepped into the business. They initially tried adding multiple brands within the same area, then set up their own delivery infrastructure. 
As stated by the CEO and co-founder of KLC virtual restaurant, Mubarak Jaffar,
That really was the key. We had the time to experiment, and we tried to understand consumer behaviour as the behaviour of an online customer differs completely from that of offline customers. The delivery market, in general, has changed significantly. From 60-70 minutes of delivery time to 30 minutes or less, technology has also changed the game essentially.
With all the success cloud kitchens have gained in the past few months, we assume that you'd too be looking out to open up your own venture in Dubai. If you are, here's what you need to know.