The COVID-19 pandemic related increase in demand for food delivery has given food brands, cloud kitchens and delivery only kitchens an opportunity to test and demonstrate their new order-to-go technologies. There has been no evidence to suggest that the disease spreads through food, any raw material or  food packaging. That's the silver lining. However, restaurateurs need to be extra careful while delivering food to their customers. Apprehensions about food safety in the customer's mind can cost you your business. Despite the current challenges, restaurant owners must maintain their inventory in order to avoid shortages or waste any stock. For restaurants venturing into the delivery business because of nationwide lockdown, inventory maintenance will undergo a paradigm shift.
How to deal with restaurant inventory shortage
After speaking with a few restaurateurs and cloud kitchen owners, we have compiled a set of insights to help you in managing a potential inventory shortage at your restaurant amidst the crisis. 
Technology To Survive In The Game 
Even during the best times, restaurateurs can find it difficult to maintain their inventories, especially when multiple locations are to be managed. The problem worsens when there is a supply chain problem. 
Anjou Ahlborn Kay,founder of Japanese, Indian and Vietnamese-focused fast-casual chain Bamboo Asia, and Sebastiaan van de Rijt, the brand's CEO and co-founder, designed an in-house inventory management software to tackle the challenge. The specially designed cloud-based inventory management system can monitor and predict each location's ingredient usage and automatically reorder supplies for product consistency.
Many other restaurateurs have also been looking to manage their inventory through an ideal automated restaurant management software. 
About The Fresh Produce 
The primary goal of your inventory management is to preserve fresh produce. You want to quickly process your fresh produce as quickly as possible into stockable items.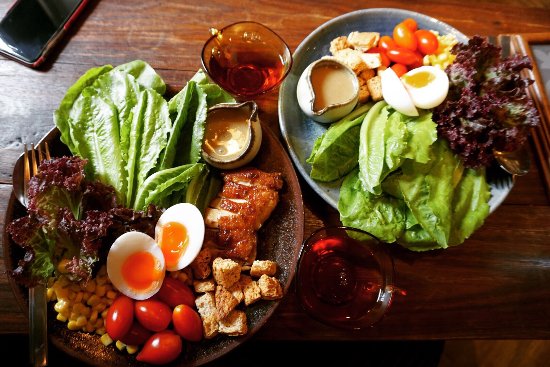 Here are some tips you can use while managing your fresh produce. 
Vegetables can be brined to extend their shelf life. 

Herbs in your kitchen can either be dried up or be processed in oil or butter. 

Grind a good piece of meat (minced meat) and freeze it. 
Free Up Space In Stockrooms/Freezers 
A lot of restaurateurs have started to free up their inventory by either selling it to their customers or setting up mini grocery store shelves across the country. One such independent restaurant owneris Shannon Mutschler, Senior Director for External Communications at restaurant distributor, Sysco. 
"We've seen a number of our restaurant customers convert their dining rooms to a mini-grocery store," she says. They might also be selling their own food to their customers, especially materials like milk, eggs and other staples. 
What you need to understand is the FIFO principle (First in first out) and sell the oldest portions first, so as to prevent them from rotting. 
All in all, restaurateurs need to understand that it is essential for them to collaborate with their suppliers in these difficult times. It is a crucial time for everyone, and we should all be acting together on it. Contact your regular vendors and suppliers to understand their stock.