The finest restaurant marketing is often a good press telling your story and how well you serve the dinners in the town. However, no one will know how delicious your cuisine is if they have never heard about your restaurant. Restaurant competition is intense, and you'll need to give it your best to succeed. There are many methods to advertise a restaurant, each with varying targeting, expense, and performance levels. Still, we're here to give you our top seven restaurant advertising ideas to help you figure out which one is right for you. 
When it comes to restaurant advertising, you can use two ways of advertising which are proven to be beneficial for any business. 
Paid advertising is an online advertising model where advertisers bid to participate in real-time auctions in order to show their ads on a specific platform.  

Organic advertising is advertising that costs little to nothing to create and distribute to potential buyers. 
Paid advertising, often known as pay-per-click (PPC) advertising, involves investing to conduct an ad campaign or multiple ad campaigns. The advertiser, here a restaurant, is paid each time a user clicks on one of their web adverts, creating more engagement with the website. With paid advertising, you can get ads that are affordable and target a specific audience. With market research data, you can find, target and reach your audience with ease and each platform is designed to facilitate the goals of your business. 
On the other hand, organic advertising is known as "free advertising." Restaurants can leverage search engines, social media platforms, and other internet sites to reach out to potential consumers via this strategy. Of course, as a restaurant owner, the best way to advertise your restaurant will be to combine these two options to meet the business goals. 
Basic Principles Of Restaurant Advertising 
Before you get into how and what strategies can help advertise your restaurant in the best way, you should know the basic principles of restaurant advertising and how it works. Here are four basic principles on how you can create highly successful restaurant marketing campaigns for your business. 
1. Know Your Audience 
Your marketing strategy will not be successful without initially recognizing, evaluating, and comprehending your present and potential customers. 
Customer segmentation can help running promotions easier and more effectively. It divides a market into subgroups based on demographics, requirements, priorities, shared interests, and other psychographic or behavioural characteristics that help understand the target audience. The better you know your audience, the better you know their needs and preferences and advertise the aptest services. 
2. Which Is More Critical: Revenue Or Press?
When you advertise your restaurant, you can also generate good press for your restaurant, bringing in more revenue. Press-driven marketing activities can have a significant influence on a business than revenue-focused promotions. Your brand recognition also helps with the revenue and attracts more customers. The brand recognition press product is considerably more valuable than the dollars and cents associated with a single promotional effort.
For example, you can offer a revenue-oriented promotion where your guests are discounted on their number of visits or number of purchases. You can also promote your restaurant on a larger scale and offer these services to a greater audience. Expand your audience with your brand and make it recognizable to help your business. Not only does this attract more people to your restaurant but also creates a better reputation.
Local journos are always on the lookout for a good story, and your joint can provide just that. So why not, try contacting them and scheduling a few press engagements for a year-round business boost?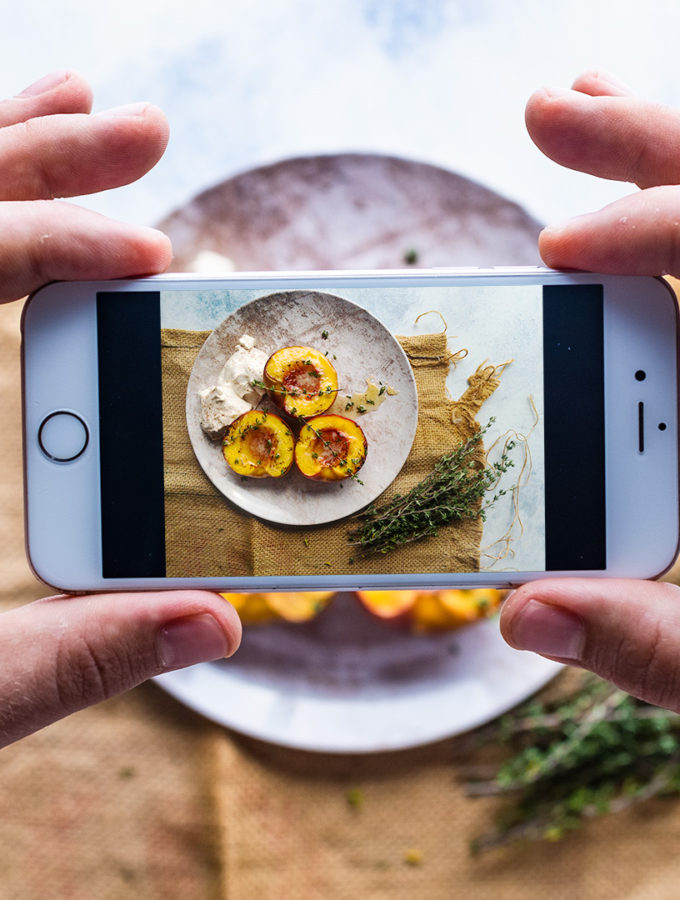 3. Look Out For New Trends 
When it comes to advertising and promotions, keep up with new trends to have better opportunities to expand your business. Finding out how a target market acts is one way of advertising. Restaurant owners should forecast which trends are new and when will they fade away when others arise. For example, you can use social media to gather more data and personalize the messages you send out to the customer based on their social media behaviour.
4. Business Challenges 
Certainly, the restaurant businesses faced hurdles in 2020 that most owners and operators did not anticipate. Thankfully, promotions exist to assist restaurants in overcoming marketing issues specific to their industry. 
Having a long time view of your business might be difficult to prioritize with all of the day-to-day operational problems of restaurant management. On the other hand, business analysis helps restaurant owners make wise, educated decisions at the moment before minor difficulties turn into significant issues. While you can detect some operational challenges by talking with your crew, the best way to identify deeper causes is to dig into the data analytics from your restaurant POS system. 
8 Restaurant Advertising Strategies That Work In 2021
Here are some restaurant advertising strategies that will work for you to target advertisers and promote sales. 
1. Digital Media Gets You Social 
Most restaurants have explored using digital advertisements to market their establishment in more light. Online advertisements have a low entrance barrier since they are simple to put up, and you can start with minimal expenditure to test the waters. Restaurants that do not actively advertise on digital platforms are missing out on a cost-effective and straightforward approach to drawing attention to their establishment. 
Hence, target your ads to the right people for the most success. It's also crucial to keep track of your advertisements' success and regularly experiment with different creatives and targeting combinations.
2. Google Ads
Paid advertising on Google is an essential element of many businesses marketing efforts. Unfortunately, many restaurant owners are either unwilling or are unable to recognize the benefit of Google advertisements. However, you'd be surprised at how many people use Google to search for restaurants.  And because there's still a considerable number of restaurants that do not believe in utilizing Google Adwords, some search keywords may have minimal competition. When there is less competition, you may spend a lot less for each click. 
3. Facebook Ads
Facebook is a popular platform for individuals to learn about new things, such as restaurants. For instance, 49% of Facebook users use the platform to locate new eateries. With Facebook's ad scheduling feature, it's pretty simple to plan your postings ahead of time. 
Facebook advertisements might be an excellent place to start, but consider your specific eater's demographic when deciding on a timetable. And if you're still uncertain, run your advertisements at various hours and check the data to see when your audience is most active. 
4. Instagram Ads
It's no surprise that restaurant owners and marketers are looking for new and innovative methods to reach out to their target audience, engage with them, and convert them into loyal customers. 
Instagram is a great way to market your business and engage with your customers on a daily basis. As a result, Instagram's popularity is steadily increasing for restaurant advertisements. According to one report, Instagram is used by over one billion users who submit 95 million photographs and videos every day. 
With Instagram ads, your restaurant can interact with customers during or after the lockdown and build customer feedback features for the restaurant. With excellent sales potential, Instagram is a perfect place for both small and large restaurants to promote their businesses and attract visitors in a visually appealing way.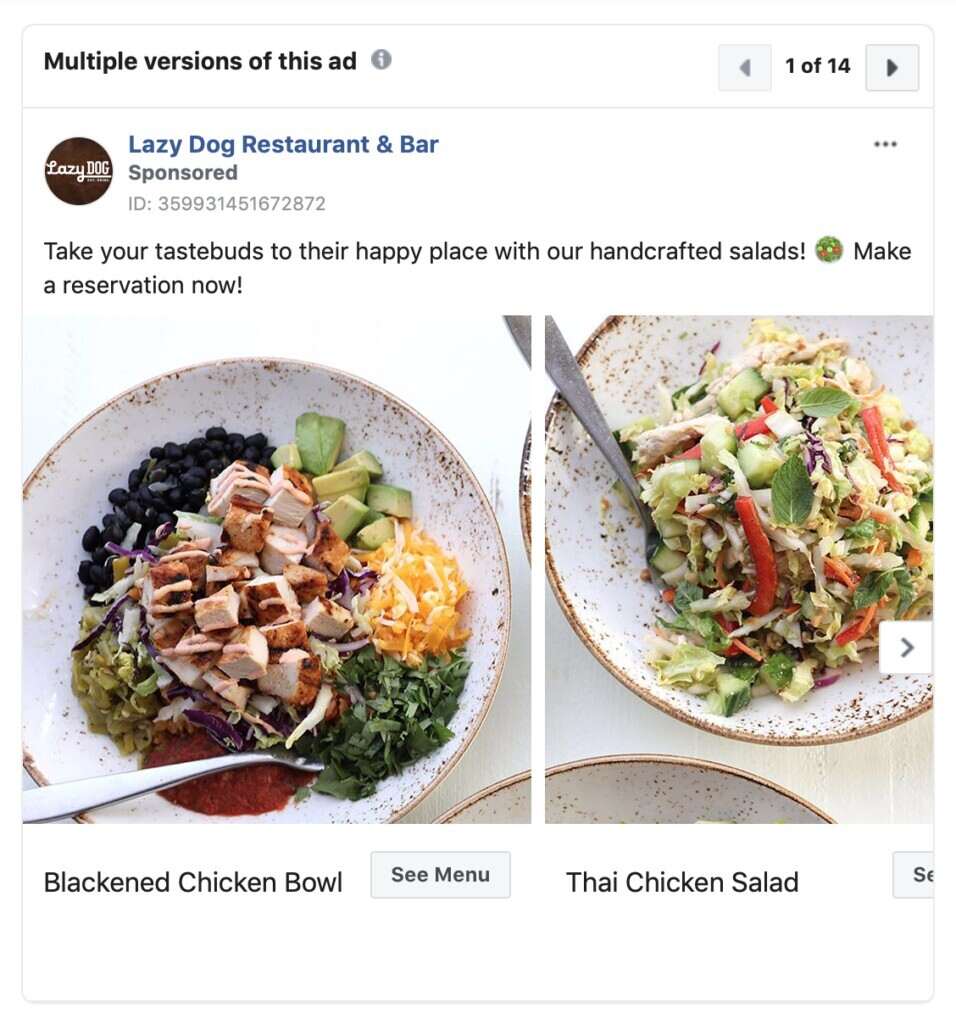 5. Digital Billboards 
With the introduction of digital billboards, PPC advertising has become more cost-efficient. Digital billboards integrate digital and out-of-home advertising elements to make billboards affordable to people of all income levels. 
A typical billboard shows one advertisement at a time, and switching from an old ad to a new one might take hours. Digital billboards, however, are not like this and are programmed to cycle numerous advertisements regularly. With an ad placed on a digital billboard, you can attract many new customers at once without the hassle of flyers and other paper advertising. 
6. Events And Launches 
Participating in food festivals and other local events are beautiful ways to increase your restaurant's awareness and reach new customers. When it comes to creating hype, having numerous events leading up to the big opening is critical. 
For instance, host a friends-and-family night to honour your team for all of their hard work leading to this momentous occasion. Send out grand opening invitations to people to make them feel special and try to include a charitable component in your grand opening. This will attract individuals who prefer to donate their money to good organizations and help you establish community relationships. 
7. Loyalty Programs
Loyalty comes in handy when you must sell to a new market. Your customers understand your business, so create a preferred customer loyalty program to reward your loyal consumers. 
You can offer your customers a variety of promotions or discounts based on their bill with a customised voucher code on their next visit. Customers who are loyal to your restaurant will earn more points and receive more incentives, which is a good incentive for them as long as the benefits are adequate.
Loyalty points also improve the average amount spent by customers as they work towards earning points that are required to redeem rewards. Make customers feel like VIPs so that your business attracts new customers and they join your loyalty program too. Establishing a customer loyalty program for your restaurant is one approach to persuade diners to make your establishment their go-to destination.
8. Start A Food Truck Of The Restaurant Itself
Starting a food truck allows you to provide your cuisine to people your restaurant won't typically interact with. As a result, you may dramatically expand your reach, gain more press, and gain new admirers who may become customers of your physical location as well. 
Your food truck can reach endless locations and in the meantime advertise to a lot more people what your brick & mortar restaurant cannot. This strategy can open up to multi-channel profits via your restaurant as well as your food truck. 
These are just a few restaurant advertising strategies to help you increase food traffic. Of course, the most effective marketing campaigns are planned and prepared ahead of time and you do not have to have fewer customers experience your delicious food because you could not advertise properly. Make a list of things to do before planning market research, know what is important, get feedback and implement them.
When it comes to advertising, trends are beneficial to start with and attract more customers to your restaurant. Take advantage of technology and apps that can help you advertise your restaurant better. Offer loyalty programmes to frequent customers and get on the road of advertising. In the end, the more traffic you bring in with advertising, the more you and your business profit.