Having a provision for delivery is a great way to increase revenues, sales, and profit margins at your restaurant. The online food ordering is flourishing and has completely changed the way traditional restaurants function. With platforms like Swiggy, Zomato, and Food Panda, online ordering is the new thing that can take restaurant sales to the next level. To add to this, the beginning of an era of 'cashless economy' and the proliferation of food-delivery only businesses, also known as cloud kitchens, has seen a significant surge in digital food ordering, and the restaurant delivery service sector has witnessed steady growth.
However, a poorly executed delivery service can severely damage your brand name. A poor ordering experience will also hamper the footfall at your sit-down restaurant, and this is where the necessity of optimized delivery management arises. This article will tell you how to master the online ordering and delivery at your restaurant.
How To Improve Your Restaurant's Online Food Ordering And Delivery Sales
Everyone in the restaurant space these days is accepting restaurant delivery orders. Struck with high rentals and poor sales, many restaurants are now even making food delivery their primary business model and turning into cloud kitchens. With such top competition, you need to ensure that you are ahead of your competition.
In this article, we focus on one of the most important aspects of online food ordering, that is, delivery.
1. Use Technology To Accept Orders
Implement the below-mentioned points to smoothen your restaurant delivery service:
Online Ordering-

With an increase in technology,

Online ordering

has now become the most preferred medium for ordering food. There are many food delivery service providers that are popular among the customers, such as Swiggy, FoodPanda, Zomato, etc. You can choose which service to use according to your needs and preferences. You can also have your restaurant's own

Online Ordering mobile app

or

website

, which is directly integrated with your POS.

If you are using more than one Online Ordering service, then it is essential to choose a POS that automatically collects the orders placed through the various online ordering services. This would save you the hassle of manually calculating the orders at the end of the day. The efficient use of technology can improve your food delivery service and online ordering experience for both you and the customer.

Make sure that your website is SEO optimized and has a clear CTA. If confused, read

how you can optimize your restaurant website to attract more online sales

.

Cloud Telephony-

For restaurants where the volume of delivery orders is high, and are placed majorly over the telephone, there is a high chance of missing orders. Even if you have multiple numbers for taking orders, at times, they can go unattended, or your numbers may still be busy. To avoid such a situation, you can use cloud telephony. When a customer calls to place an order and the line is busy, or the call is not answered, the call is automatically transferred to the next number until the request is received. All call logs are maintained, and hence you can keep track of them.
2. Ensure Clear Communication
Phone ordering is, of course, still prevalent, but it can also prove to be inefficient. There are chances of your staff inadvertently taking down incorrect orders, or a customer did not explain his order correctly. Ensure that your staff is appropriately trained in communicating with the customers well over the telephone. Train them to confirm the order to ensure no discrepancy, politely. Also, take care that you provide clear ordering options to make it easier for the customers to understand and place their orders.
3. Create A Stellar Online Menu
Having an online menu that is crisp, concise, easy to read, conveys all the necessary information, and comes with a clear CTA is exceptionally crucial. This online menu can be anywhere, be it on your restaurant website or the various restaurant delivery service providers. Since you know that most of your restaurant delivery orders come from these online channels, what stops you from optimizing your online menu? To know more, read how you can optimize your online restaurant menu to augment your online orders and your restaurant delivery.
It is also very essential to have a stellar landing page for your online orders that will compel your customers to click on the 'Order now' button.
If you do not have an outstanding landing page yet, know how you can craft one here.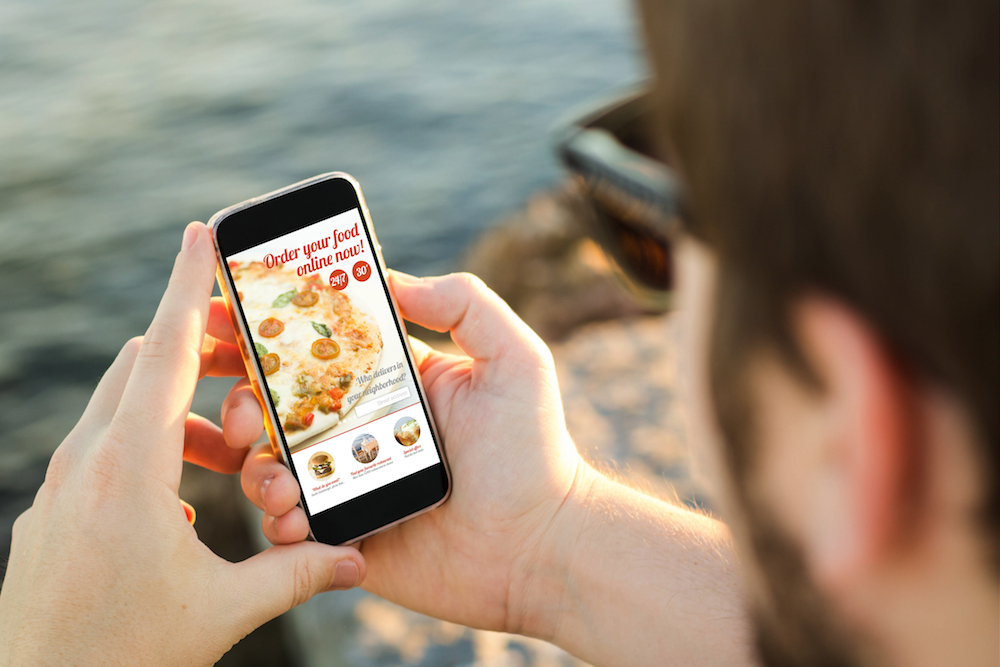 4. Assign Orders and Track Deliveries With Technology
You can use technology to your advantage for assigning orders to your restaurant delivery agents, and then tracking the orders once they are dispatched. Through Posist's Delivery App, you can assign the orders to the free riders. You can keep track of the entire delivery process to assess drivers' performance and optimize routes. It helps you register the dispatch time, tracks your delivery staff, and analyzes the time it takes for orders to get delivered. This module also assists in categorizing customers as per their order data and optimizing home delivery orders based on that data.
5. Provide Great Service
Excellent service and providing remarkable customer experience is not just limited to when you are serving customers at your restaurant. It should also be extended to your restaurant delivery orders.
Take care that the food delivered is hot-

Food that is delivered hot makes your customers believe that the food is freshly prepared while getting served food that is not hot gives an impression that it could be stale, leaving a negative impact on the customers. This could be taken care of by keeping track of the delivery time and ensuring the orders reach customers on time.

Remember to equip your delivery boys with insulated food bags that keep hot items warm and cold things fresh throughout the ride. For items such as drinks and ice cream, use dry ice to keep them fresh and frozen.

Package food safely in delivery vehicles-

Care should be taken so that the food does not spill and get messed up in the containers because a messed up meal will eventually appear unappealing and less tempting to the customers. You can implement a different packaging technique and use spill-free containers for orders meant to be delivered.

Give special attention to the necessary add-ons-

It can be extremely disappointing for your customers if they order a pizza and find no oregano or chili flakes. The entire experience of ordering food and eating should be convenient and fulfilling for the customers. Hence, you must ensure that appropriate condiments, napkins, and required tableware are provided along with all your orders.
Taking care of these details is not just necessary when your employees are delivering orders but also when third-party delivery drivers are being used. Delivery platforms like Swiggy and Zomato also have a star rating system. Maintaining a higher rating will mean that customers would be more likely to order from you, but for that, you will have to ensure that the food and add-ons are flawless, and there is no spillage issue from your end. This will enable you to increase your restaurant delivery orders on online platforms as well.
6. Outsource Delivery Drivers
With third-party restaurant delivery partners like Zomato, Swiggy, FoodPanda, etc., or outsourcing freelance delivery drivers as per your requirement, you no longer need to invest in a fleet of delivery boys and vehicles. Outsourcing delivery drivers is an innovative way to reduce delivery time during unexpected rush hours. It also reduces overall food delivery costs, such as insurance and hourly wages.
Estimation says that online ordering is generating about 70% of orders for all restaurants on average, and almost all the restaurants are integrating with the various online delivery agencies, which saves them the hassles of having in-house delivery boys. If you haven't yet integrated your restaurants with the different delivery agencies, know how you go ahead with the process, here.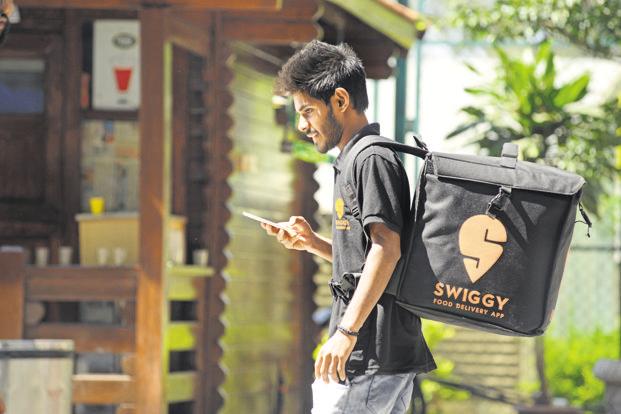 7. Proper Address and Client Communication
A lot of restaurant delivery orders are delayed not only because the preparation takes long, but also because of the prolonged delivery time. Your delivery guys might find it challenging to reach a given address. This is a small hurdle that can be easily managed with proper communication with the customers. Make a call to the customer before taking their order out for delivery to confirm the address and ask for appropriate landmarks if you think that the address seems incomplete.
Also, use CRM software that maintains the name, contact details, and address of the customer to avoid asking for the address details each time. Provide your riders with a GPS that helps them locate the customers' addresses as well.
8. Focus On Packaging
Packaging is a critical aspect of food delivery that can make or break the restaurant's delivery sales. Ensure that you package the food well so that there is no spillage, and the food is in good condition. Ideally, the food should be as good to eat, as if it were served in the restaurant. You can also leverage packaging to create a brand recall for your restaurant. Ensure that the logo and theme of the restaurant is displayed on the packaging.
9. Have A Standardized Delivery Procedure
Outsourcing restaurant delivery partners does not mean that you have to compromise on your service efficiency. Specific delivery responsibilities should be assigned to the kitchen staff and delivery drivers. Outsourced delivery drivers should be well versed in their coverage area and make sure that your in-house kitchen staff knows well who is in charge of bagging the orders so that they can keep the orders ready to go. This will leave more time for drivers to match content correctly and avoid any mistakes.
When it comes to restaurant delivery, you can neither compromise on the time taken for delivery nor the efficiency of the preparations. People ordering food are eager to dig into food as early as possible, and delayed delivery can make them sceptical about ordering from your restaurant the next time. Inaccurate orders, on the other hand, can completely ruin the customer experience.
10. Offer Promotions And Coupons
Plan your promotions around the target customer and your business needs. If there is a particular dish that isn't selling well enough, then offer a reduced-price set menu which is bundled with a popular dish. You can also try running promotions during down-times and holidays by running drink specials and giving out early-bird offer discounts.
Discount coupons and free food delivery options can also be offered at a minimum order price. Introduce combos on the menu and offer free drinks on them. You will need to experiment with multiple promotions- the target being to push high-margin menu items while minimizing the promotional cost.
With increased technology and changing demographics, the future of restaurant delivery is now brighter than ever. Hence, you need to ensure that you provide top-notch customer service even when you are getting your food delivered to your customers. Hope you have garnered all the necessary information on how to increase the restaurant delivery sales, which will help you acquire huge profits.