Given the COVID-19 pandemic, restaurants around the globe have been forced to shut down entirely to prevent the spread of the virus. As restrictions are now easing in many regions, operators are slowly beginning to reopen their dine-in restaurants. However, customers are still wary of venturing out, and restaurants can no longer rely on word of mouth or offline mediums to keep their businesses top of mind. One of the biggest challenges restaurateurs are facing today is marketing during the reopening. The new reality for restaurateurs is going digital and leveraging online mediums to gain customers' trust. In this article, we will uncover some effective restaurant marketing tactics to market your restaurant during the reopening phase. 
How To Market Your Restaurant During Reopening
Consider the following restaurant marketing tactics for marketing your business ahead of its official reopening. 
1. Communicate About Your Restaurant Reopening
Now that your restaurant is ready to reopen for dine-in services, communicate the message to your customers. Post "reopening soon" social media messages and updated hours of operations to your online channels. You can also send direct messages and emails to spread the word that you are reopening.
Don't forget to include glimpses of your dining areas in your social media and email outreach campaigns. On your official website, post the relevant reopening-related details and make sure to update your Google business listings as well.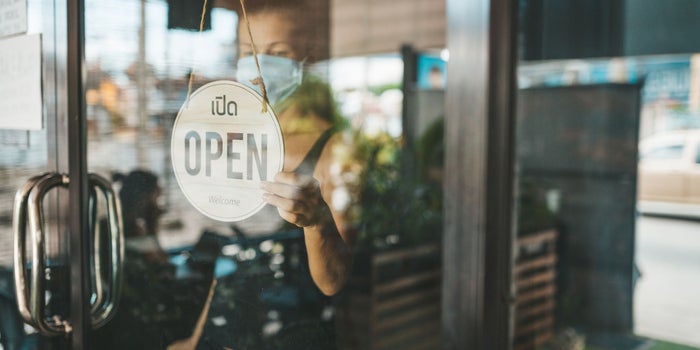 2. Update Information Regarding The Changes To Your Operation 
Consumers often prefer local pages and Google listings for more information about a restaurant's location and menu. They would likely show interest in understanding the services you offer and any special instructions, or safety precautions your restaurant is taking. Your customers may also want to know how visiting your restaurant will be different in the post-COVID-19 era. 
Keep critical business information such as updates to your restaurant's local listings and pages as real-time as possible. Looking at the evolving customer preferences, restaurant operating hours, and preferred ordering methods may change multiple times in the coming months.
You must ensure that your customers have the most accurate, up-to-date information. Update important information such as operating hours, service updates, or delivery and takeout options on your official website. If your restaurant is offering a limited menu for a specified period, update it on your ordering systems and third-party platforms as well.  
3. Communicate The New Safety Precautions With Customers 
Restaurants also have the additional challenge of anticipating the consumers' food safety concerns. After reopening the restaurant, customers would be curious to know what steps your restaurant is taking to ensure food safety, protect customers and employees, and whether it is following all the rules and regulations mandated by health authorities. Develop and implement processes for workforce contact tracing, in the event that an employee tests positive for COVID-19.
It is advisable to share all the Covid-19 related information on your website, local pages, social media, online ordering system, and high search visibility Google Posts. Add a COVID-19 resource to your site to house a collection of FAQs your customers can refer to during social media interactions, customer service calls, online orders, etc.
You can tell customers how services in your restaurant might appear after reopening or show them the types of PPE kits or safety measures your staff is adopting to prevent the spread of the virus.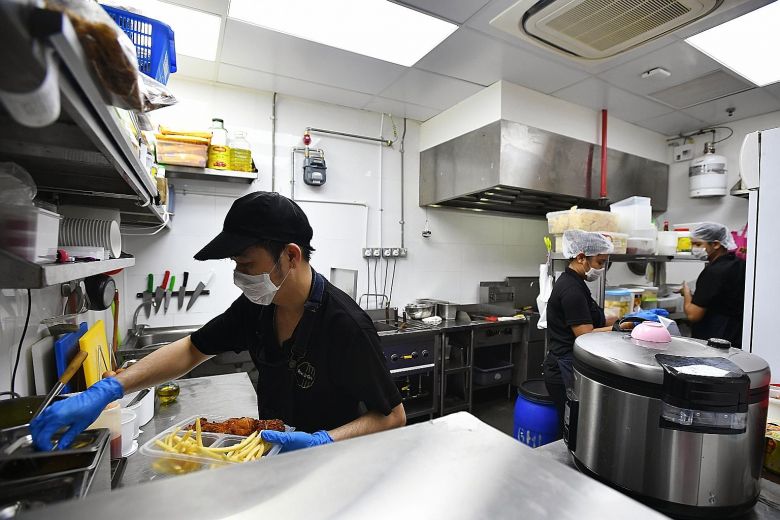 4. Level Up Your Social Media Game
Considering the lack of offline marketing opportunities, social media has become an essential tool today to communicate with customers. Social media becomes even more critical for the F&B sector, especially when it comes to informing customers about the new dine-in reality, safety measures being adopted, or communicating changes such as new takeaway menus.
While your restaurant may have fewer walk-ins and can only accommodate a restricted number of dine-in guests, pivot your social marketing campaigns to communicate effectively with, and attract future customers. Position your restaurant as a safe, hygienic place to dine-in after the lockdown. Take high-quality images of your food, restaurant space, and highlight the changes you have implemented. 
Look for tools that let you automatically schedule your social media posts. Have a consistent content plan for each week. Post engaging and informative posts to give your followers insights into your daily operations. Adopting such methods will help you stand out amongst your competitors. 
5. Curate Loyalty Programs To Entice The Regular Customers 
As you prepare to reopen your restaurant operations, it is probably the best time to also reach out to your loyal customers. Send them special offers and create value-based loyalty programs to make them feel valued when they return. Create targeted campaigns to reconnect with your regulars. Offer them incentives for dining in and take the utmost care while serving them. Follow up with thank you emails or messages and ask them to fill a post-dining feedback form to deepen relationships and keep them coming back.
Restaurants beginning to reopen in the post-COVID era must adapt to this new reality and reform their existing ways of operating. As restaurant marketing will be of utmost significance, these are some simple, practical, and budget-friendly ways to market your restaurant. Don't forget to implement these and welcome patrons through your doors again!