In an increasingly competitive and unpredictable F&B industry, it is difficult to keep up with the latest trends and align the processes accordingly. However, with the recent advancements in technology, restaurant owners can now have detailed access to valuable information. Operational issues such as poor inventory management, employee scheduling, unidentified marketing metrics, or menu forecasts can be easily tracked and rectified through restaurant data and analytics. When utilized adequately, this restaurant data can be beneficial in understanding business patterns and improving your overall business. 
How To Utilize Restaurant Analytics Data to Increase Revenues
Here is how you can utilize restaurant analytics and data to increase revenues and improve your restaurant operations.
1. Enhance Your Menu In A Better Way
Restaurant data analytics can readily determine the fundamental performance of menu items. Based on the economic trends and customer preferences, you can determine the items that have been most preferred or least ordered.
If a specific item isn't getting many orders or your overall sales are going down, you can investigate the root cause with data and analytics. Based on the insights, you can either add new items to the menu or eliminate dishes that are not doing good from the menu altogether. It will also help you to achieve the right balance of items across different categories of the menu.
2. Elevate The Guest Experience
Data analytics plays a significant role in elevating the overall guest experience. With information such as order preferences, demographics, etc., restaurant owners can readily personalize their customers' dining/ordering experience. Based on the customer's ordering history, you can send push notifications related to their cuisine preferences or send out personalized offers on special occasions. 
For devising strategies around customer campaigns, your restaurant CRM can be of great help. With all the customer details collated in a single dashboard, restaurant owners can identify trends, segment customers, into different groups, and develop customer profiles. Based on the data collected from surveys and other touchpoints, you can bring changes in products/services and ensure that the customer service remains up to the standards of your brand.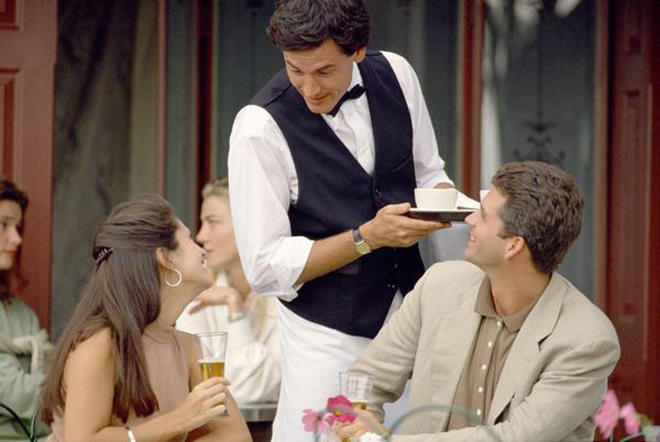 3. Forecast Trends
During the initial days of lockdown, restaurant sales hit an all-time low. This also resulted in the evolution of the eating and ordering habits of diners. Despite such unpredictable events, the restaurant business is subjected to slow days or low sales. Ordering the same amount of stock without forecasting consumption trends may result in understocking or overstocking. That is why, it is crucial to analyze the trends and prepare an estimate beforehand. The stock-related data and analytics play a significant role in helping restaurants find recurring patterns and forecast ongoing trends. 
4. Track Inventory Levels
Tracking inventory is a significant aspect of running a successful restaurant business. Inadequate inventory levels may affect the consistency of dishes, lead to low sales or affect the overall revenues. Robust inventory management software can readily recognize the actual consumption and ordering patterns and provide restaurant owners with the ability to plan the inventory levels better. 
With detailed inventory reports, restaurant owners can track the exact calculation of ingredients required for dish preparation, manage the quantities of raw materials and inventory levels, and keep a check on food wastage and pilferage. Big data not only enables standardization across the entire supply chain but also helps in keeping a check on the overall food costs. 
5. Maximize The Marketing ROI
While strategizing the marketing campaigns for restaurants, data and analytics play a pivotal role. Your restaurant might already have a wide presence on multiple online and offline channels, but evaluating each channel's performance may seem overwhelming, if done manually. For a high marketing ROI, you can analyze the results via automated restaurant marketing software and find ways to improve marketing campaigns related to loyalty programs and other customer-related campaigns.  
Analyze the target audience, find the channels that are working best for your customers and develop various touchpoints via analytics to understand customer preferences and preferred channels better. 
The recent events in the restaurant industry have yet again emphasized the importance of leveraging data and analytics to drive better and meaningful results for restaurateurs. These are some effective strategies restaurant owners can utilize big data to their advantage. Implement them well!
To know more about how to automate your restaurant operations, contact us!