It might be an ardent desire of every restaurateur to get their brand associated with a signature dish. As per Wikipedia, "A signature dish is a recipe that identifies an individual chef or restaurant." The signature dish becomes a reason why customers resonate with your restaurant brand and tend to seek it out as well. In the oversaturated restaurant space, the signature dish has helped restaurants claim the top spot. Hence, it would be right to say that signature dishes are vital for almost every restaurant. However, it is not always easy to choose an item from the menu and label it as your restaurant's signature dish. If you are figuring out how to select the signature dish of your restaurant, this article will guide you through it. 
Why Signature Dish Is Vital For A Restaurant's Success
Diners today are experimenting with different cuisines and traveling around the globe to indulge in experiential dine-in. Yet, for most patrons, a memorable dining experience means savoring iconic recipes and dishes that have put restaurants on the map. Signature dishes give restaurant brands an everlasting identity that does not fade away even if new competition arises. It offers diners an experience that keeps them coming back for more— sparking conversations about your brand, a symbol that your restaurant becomes known by. 
Some of the most renowned and iconic restaurants have gained more exposure and admiration because of their focus on signature dishes. New Delhi's fine dining establishment, ITC Bukhara has been admired by customers and most renowned celebrities for ages. Along with offering an excellent dining experience and elaborative menu, it is famously known for its signature dish, Dal Bukhara, a smooth black lentil dish simmered in a tomato-based gravy that is carefully prepared and cooked for over 18 hours. Even though the recipe is set at a premium price, this authentic dish is most loved and demanded by customers from the restaurant's vast North Indian cuisine menu.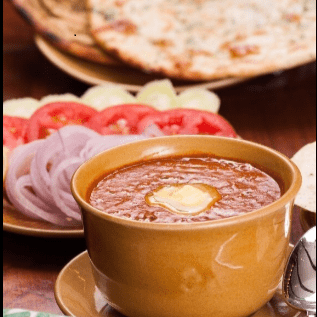 The intricately designed menu of your restaurant is a combination of your brand's concept, unique offerings, and vision. To run a successful restaurant business, restaurateurs strive to offer uniqueness and adopt menu innovations. While menu innovations are necessary,  the bottom line is the same for every business, which is profitability. Your restaurant's signature dishes have the potential to become the primary source of profitability. These dishes often command the highest prices and have the highest profit margins. Along with generating revenue, signature dishes tend to ignite complimentary word of mouth marketing that influences customers to travel for miles to experience it for themselves.
How To Choose The Signature Dish Of Your Restaurant
Brand defining signature dishes are not limited to large chain restaurants or fine dining setups alone. Restaurant businesses of all sizes and formats can increase their revenues and raise brand awareness by establishing and promoting their own signature item. 
Here are some proven tips that will help you in selecting the signature dish of your restaurant.
Choose The Chef's Special
Which is the one dish your restaurant chef swears by and is most passionate about? Is it the flavorful curry, soft juicy burger, or fluffy baked pancakes? If your chef loves to cook a particular food item, he/she will put extra effort into making it perfect and create a flagship dish out of it. Ask your restaurant chefs to pick their best food items and consider their specialty while deciding the signature dish of your restaurant.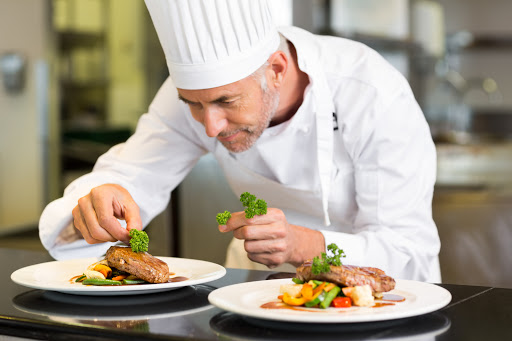 Select The Best-Seller
Are your customers repeatedly ordering a particular food item several times compared to the rest of your menu? One of your restaurant's bestseller dishes can turn into the flagship dish when appropriately promoted. Restaurant POS software can provide insightful data about which item sells the most and is most preferred by customers across all the ordering platforms. If required, add a few alterations to the dish and label it as the flagship dish of your restaurant.
Look For Uniqueness
The food choices of diners are changing. They are not willing to stick to tried and true recipes but are increasingly demanding more innovative dishes. The trend can be observed in the growth of specialized restaurants, which serve traditional favorites but provide consumers with different food options to offer a unique experience. If your restaurant serves some of the most uniquely prepared dishes that customers are unlikely to find in other restaurants, mark that as your restaurant's signature dish. 
Tips To Promote and Highlight The Signature Dish Of Your Restaurant
A unique, flavorful flagship dish from your kitchen can potentially turn new customers into regulars and attach a new attribute to your brand. These useful tips will provide great help in promoting and highlighting your restaurant's signature dish. 
Reorient your restaurant's marketing and customer retention strategy by promoting your most profitable dishes. Highlight the signature dishes on the restaurant menu and indicate that across all the ordering platforms.

Design your restaurant menu in such a way that you can direct your customers' focus towards the signature dishes. Put the signature dishes at the top of different category groupings or highlight them by adding a box, picture, or graphic. 

Before labeling and launching the first signature dish, conduct a tasting session, or offer small portions of the recipe to your customers. This will act as a wonderful promotional tactic. Also, ensure that you collect the customer's feedback. 

Servers can easily upsell the signature dishes while making menu recommendations and offer necessary details about the recipe

Signature dishes generate high social media and word of mouth attention. Ensure to increase your brand's online visibility and highlight user reviews. This will increase the chances of your restaurant, receiving a complimentary marketing attraction.
To keep pace with evolving culinary trends, restaurants often bring changes in the menu and adopt innovative measures. However, signature dishes represent the traditional values of a restaurant that are unalterable. They have the sheer ability to serve as anchors for loyal customers, foster the restaurant's revenue, and add to the overall growth of restaurant chefs. Follow these thoughtful pieces of advice on how to choose the signature dish of your restaurant and make your restaurant iconic!