The luxury of choosing among so many great places to eat has left the customers of the present era spoilt for choice. People only choose to eat out when they want to have a delightful experience. Otherwise, they would simply order in. The best part about the current scenario is it is as much an opportunity as it is a threat. To grow your restaurant brand, you must start focusing on making it an exquisite experience for your customers. Since your first-line staff or customer-facing staff represents your fine dine restaurant brand in the eyes of your customers, you should ideally begin with hiring the right restaurant staff The definition of the right team certainly varies with the brand. Even then, there is a set of qualities that all of your staff members need to possess, especially the customer-facing staff. 
Having established that,  the problem of staff attrition must be taken into consideration. In the past couple of years, the employee turnover rate has risen to 74.9%, which is a significant bump on your path to success. Anyone who's worked in the restaurant business understands that training staff takes a lot of time and resources. The zeal to train your new staff eventually dies when they are not loyal to your brand. As a result, most of the restaurants today don't pay much attention to staff training. 
In this blog post, we shall address all of these concerns. We also have some tips and insights from the restaurant industry experts to help you choose the right staff members for your restaurant in the first place. 
Qualities To Look For While Hiring Customer-Facing Staff At Your Fine-Dine Restaurant 
Here are some traits you should be looking for while hiring your customer-facing staff members. 
1. Empathy – An Underrated Trait 
Most restaurateurs overlook this trait, which is why we have put it on the top of our list. While empathy can be learned, it is best if it comes naturally. When customers come to eat at your restaurant, you've to believe that they trust your brand. It doesn't take more than two wrong moves of your customer-facing staff for customers to lose that trust. Thus,  the quality of valuing your customers is crucial for them to have an overall great experience. 
While taking them through the hiring process, you must give them mock situations where they would have to ensure a customer is satisfied even when they are not able to help them with something. It is essential to acknowledge the feelings of your customers politely. While they can be frustrated or ask for something unreasonable, your staff must be able to manage the situation on their own.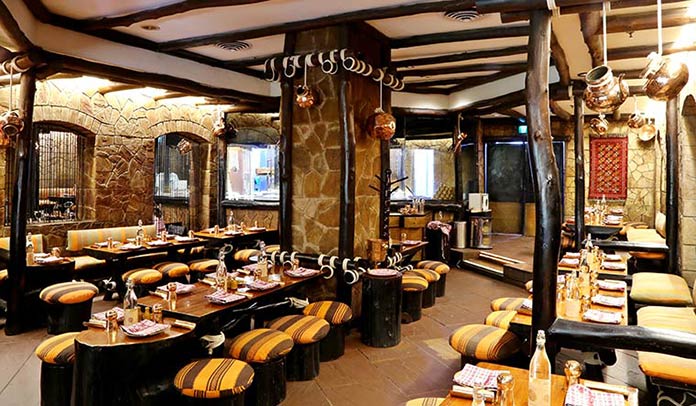 2. Able To Present Oneself 
The Presentability of your customer-facing staff members is a crucial trait since they are the primary representatives of your brand. You need to hire people who know how to carry themselves, both physically and mentally. 
3. Flexible And Adaptable 
The restaurant industry is one of the most uncertain businesses in the world. What works today might go out of style tomorrow. The constantly changing customer preferences and increasing competition makes the industry quite dynamic. Thus, you need to look for people who are both flexible and adaptable to the changing scenarios. Rigid and uncompromising employees make customer experiences worse than ever. 
4. Quick On Their Feet 
Another essential quality that you need to look for in your customer-facing staff is the ability to think quickly on their feet. One of the most challenging aspects of working in the restaurant industry is unexpected guests. While you're interviewing your candidates, it's a good idea to present them with a few completely different hypothetical situations to see how they respond. 
5. Loyalty 
Loyalty is a trait that can't be taught or trained for. The restaurant industry faces the highest employee attrition rate in the service sector. Loyal employees not only help you save money on hiring and training but also enable you to grow your business. Since customer retention is subject to staff retention as well, especially in a fine dining restaurant, you must hire loyal staff.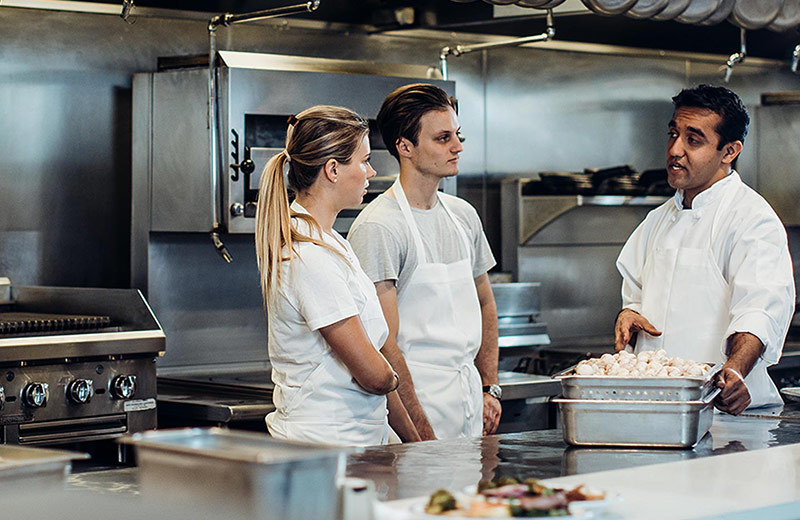 Questions To Ask While Hiring 
Most of the restaurant owners find it difficult to judge in their first few meetings if a candidate is a good fit or not. It is, therefore, essential that you have the right set of questions prepared to ask your potential customer-facing employees. If they can come up with responses that reflect the qualities mentioned above, they might be a good fit for your restaurant. 
Question 1. How easy is it for you to put yourself into your customer's shoes? 
The critical attribute you're looking for here is empathy. The more your customer-facing staff members understand the situation of your customers, the better experience they will be able to provide them with. They must be able to deliver even unpleasant news gracefully and try to keep customers happy at all times. 
Question 2. How do you deal with a less-than-ideal situation? 
The attribute you're looking for through this question is patience. Your customer-facing staff members must be able to listen to the customer first patiently and then act accordingly. The customer could be short-tempered or just curt. In such a situation, your employees need to think of a way to stay calm as well as articulate the customer's needs. 
Question 3. How good are you with an understanding of unique customer needs? 
The answer to this question will help you understand how capable your potential customer-facing staff is. The experience of a candidate is easily guessed through the way they handle their customers. Understanding the demands of the customer without them having to tell you ensures their loyalty towards your brand. 
Question 4. How comfortable are you working as part of a larger team? 
This question will help you understand if your potential candidate is a team player. None of your restaurant teams can work independently, even if they are not directly related to each other. For instance, inefficiency in your customer-facing staff will affect all of your other teams like your sales team, your marketing team, the kitchen staff, etc. It's thereby crucial to understand if your employees can adapt to a group. 
Question 5. How easy is it for you to remember your customers? 
The attribute you're looking for here is taking pride in your job or taking the initiative. If your employees are solving customers' problems and remembering them, the chances are that a customer will also not forget the staff member. Many times when a customer returns to the same restaurant, they ask for services from the same employee they met last time. 
All in all, you can use these questions to make the right decision in choosing your restaurant team better. Leveling up your interview game will eventually lead to hiring more efficient customer-facing staff. For any further details, feel free to reach out to us.